Petunia Says
Click the Donate button above to donate directly to

FFF via Paypal.


Welcome

iGive

Shoppers!

Visit Chewy.com to donate food for FFF. Our kitties thank you.
Pets Are Good for Your Health,
and We Have the Studies to Prove It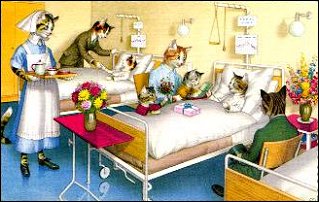 If you have pets you already know the joy and love they bring to your life. Now science is confirming just how good they really are for you — both mentally and physically.

How do they help? One theory is that pets boost our oxytocin levels. Also known as the "bonding hormone" or "cuddle chemical," oxytocin enhances social skills, decreases blood pressure and heart rate, boosts immune function and raises tolerance for pain. It also lowers stress, anger and depression.

No surprise then that keeping regular company with a dog or cat (or another beloved beast) appears to offer all these same benefits and more. Read on to discover the many impressive ways a pet can make you healthier, happier and more resilient.
1. Pets help you live longer, healthier lives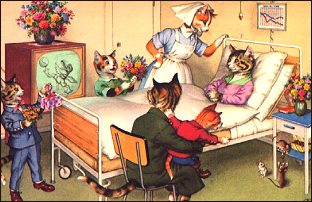 Having a dog is associated with a lower risk of death from cardiovascular disease or other causes, according to a study that followed 3.4 million people in Sweden. Researchers studied men and women between the ages of 40 and 80 and followed their health records (and whether they owned a dog) for about a dozen years. The study found that for people who lived alone, owning a dog can decrease their risk of death by 33% and their risk of cardiovascular-related death by 36%, compared to single people without a pet. Chances of having a heart attack were also 11% lower. A 2019 review of nearly 70 years of research found that dog ownership lowers your risk of dying from any cause by 24%. For people who've already had a stroke or heart attack, their risk drops by 31% when they have a dog. The results were published in Circulation, the journal of the American Heart Association.
Read the complete article at TreeHugger.com