PETUNIA, our
FFF

cat liaison and my kitty soulmate, finally has her own column!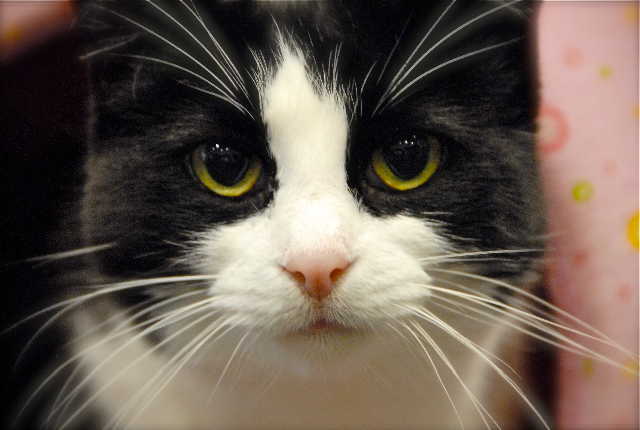 The idea for this column stemmed from comments my husband, and kitty Santa, made one day when PETUNIA seemed to be more in charge than we did...and we found ourselves" living on Petunia time "!

As he pointed out, PETUNIA has very definite ideas about things...and definitely has a mind of her own...and lets us know about things from a cat perspective. It just made sense to give her a chance to " educate" us humans about " all things CAT".

PETUNIA SAYS... will give us an opportunity to share and learn about a variety of topics that can benefit both human and kitty. She hopes to share information on kitty health issues, entertaining , enrichment, alternative medicine and vet care, emergency preparedness, problem solving and many more.

If you have a topic you would like for her to cover, please feel free to email her
in care of sally@fffcatfriends.org. Indicate

" Petunia Says"

in the subject box.



FFF,

and

PETUNIA

hope that you enjoy this new resource. See her new page at
Petunia Says...

SALLY

P.S.

PETUNIA

sends her regards.


Special
Announcement

We are humbled and honored to have received the Rescue Award from SimplyCatBreeds.org for recognition of our efforts to provide rescue services to needy "formerly friendless felines". We have shared their commendation below.




We at SimplyCatBreeds.org are pleased to present you with a Cat Rescue Award for excellence in helping needy cats who just need a warm home and some love. We take pride in acknowledging the best organizations around the country with our special award emblem, recognizing them for their outstanding work - Friends of the Formerly Friendless is absolutely an organization we place among those that need recognition.

Thank you for all the work you and your organization provides for cats in need. We know exactly how difficult and thankless a task it can be, so we hope this little token helps even a little bit.




While we are honored to have received this recognition, our work and story would not be possible without our dedicated and hard working, fosters, community support, compassionate veterinarians and webmaster/website designer. We will display the award medallion proudly on our websites in recognition of all their efforts to help Friends of the Formerly Friendless in their Rescue mission.

What your cat really does in the catbox when you're not looking!