New Beginnings
We, at FFF, strive to connect our "formerly friendless critters" with responsible, loving and caring homes. When someone adopts one of our "formerly friendless animals", it brings us great joy. In celebration of those who have found loving and forever homes, we would like to share their stories of their "New Beginnings".
A New Beginning for
STORMY AND SADIE...TWO HAPPY ENDINGS MEANT TO BE!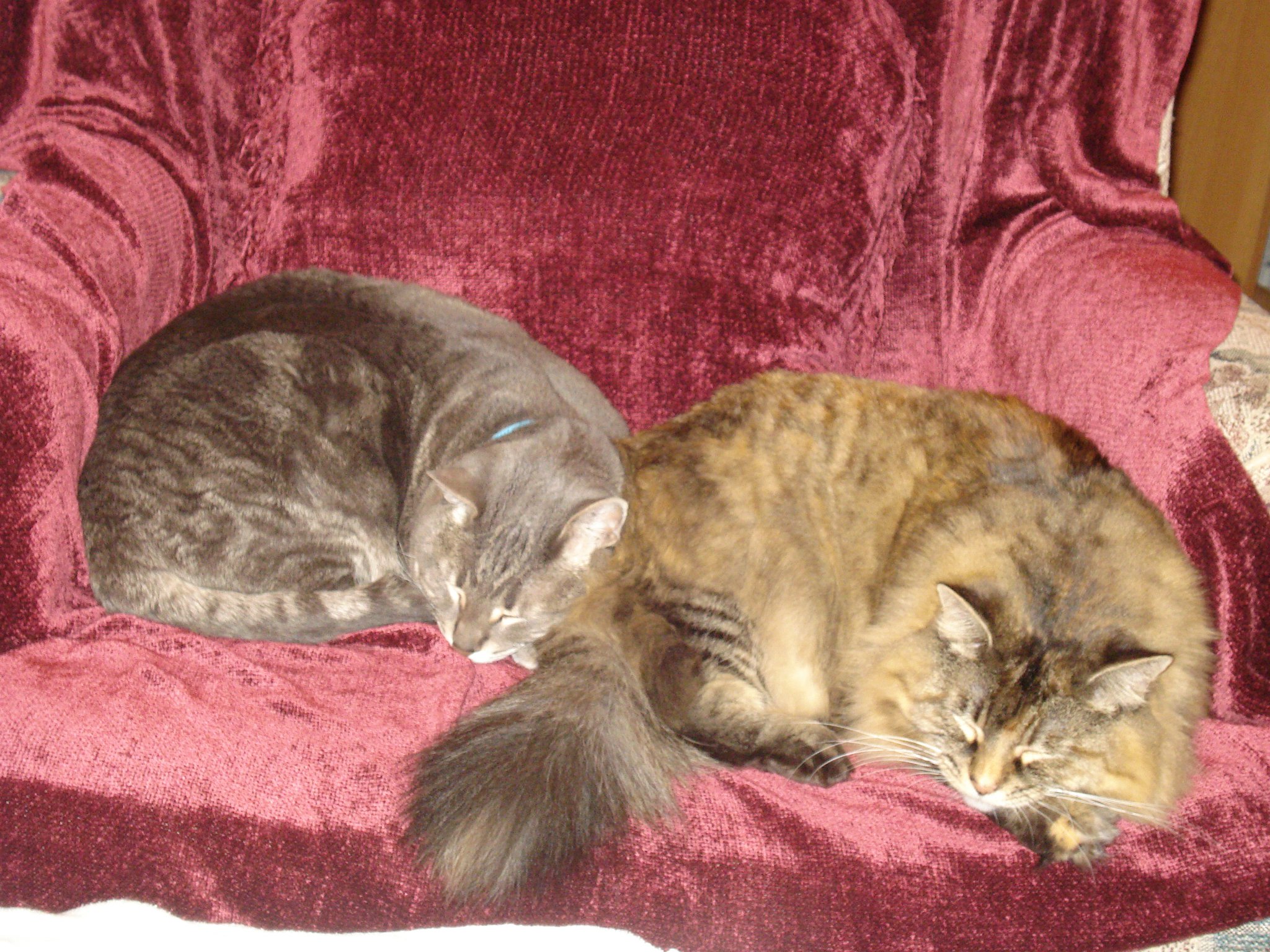 Sadie 's story started out sadly . She entered our Program as an unwanted cat, went to a new home, only to be returned due to "allergies".
Providence stepped in when we, FFF, met a wonderful, loving woman, Mary, who offered to foster Sadie. With each passing month, the love and acceptance provided Sadie with the security that she needed and she soon blended into the feline and feathered family. She bonded with Mary and the other cat in the household, Smokey, who had lost a feline soulmate, Bandit. She sensed the loss and tried to fill that void. She even formed a friendship with the family, their love bird, Cutie. Sadie soon won the hearts of Mary and family and became a permanent member of the family .
Mary and family became one of our best FFF supporters and kept in touch with updates on Sadie's escapades. These escapades continue to this day and Sadie is as loving as ever and is Mary's best friend.
Providence again played a hand when STORMY and his sister, BLANCA came into the FFF Program under sad circumstances due to loss of their person's living quarters. Faced with being homeless, or turned into a Shelter, FFF stepped in and took them with the hope that their person could stabilize her situation and come back for them. ..but alas, that did not happen.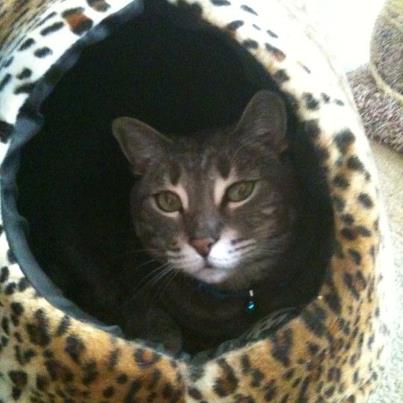 STORMY and BLANCA were placed in temporary foster care, but spent much of the time under the bed due to a small dog in the home. BLANCA tested positive for FIV and was placed in another special FFF foster home. STORMY remained under the bed until FFF approached Mary and family to see if once again they would open up their home and hearts to another needy and sad kitty. About that time, Mary's other cat, Smokey. died of old age so it was the perfect scenario that Sadie needed a new playmate. Thankfully, she said " yes". STORMY arrived sad and uncertain but soon sensed that he was there for a bigger purpose. Mary's husband, was ill at the time and STORMY became his guardian and companion while going through the illness. That bonding cemented STORMY'S place in the home and forever changed everyone's lives.
FFF and all who heard the stories of STORMY'S dedication, were touched by the fact that this must have been " meant to be'.
Today, both STORMY and SADIE are enjoying their new home and loving family and secure in their place in the home and hearts of those who love them.
If you are ready to provide a NEW BEGINNING to a needy animal, please take a moment and look though our Adoptable Critters.

Also, you can browse through our gallery of adopted friends on PetFinder.com's Happy Tails. We hope that the stories from our Adoptees will inspire you to open your home and heart and become a "Friend of the Formerly Friendless!"
Here are a few of our recent Happy Tails:
Cookie, Spike, Ears, Garfunkle, Mary Hartman, Precious, Maizie