News & In-fur-mation
Click the Donate button above to donate directly

to FFF via Paypal.


Welcome iGive Shoppers!

Donate to FFF While you shop, with AmazonSmile
Hot Weather Tips
For Your Pet!




We all love spending the long, sunny days of summer outdoors with our furry companions, but being overeager in hot weather can spell danger, warn ASPCA experts. Even the healthiest pets can suffer from dehydration, heat stroke and sunburn if overexposed to the heat. If you suspect your pet is suffering from heat stroke, get help from your veterinarian immediately.




Visit the Vet

A visit to the veterinarian for a spring or early summer check-up is a must. Make sure your pets get tested for heartworm and has a safe flea and tick control program.

Made in the Shade

Pets can get dehydrated quickly, so give them plenty of fresh, clean water when it's hot outdoors. Make sure your pets have a shady place to get out of the sun, be careful to not over-exercise them, and keep them indoors when it's extremely hot.

Symptoms of overheating in pets include:

Excessive panting or difficulty breathing.
Increased heart and respiratory rate.
Drooling/excessive salivating.

Mild weakness, stupor or even collapse.
Seizures, bloody diarrhea and vomiting.
Elevated body temperature of over 104 degrees.

Animals with flat faces, like Pugs and Persian cats, are more susceptible to heat stroke since they cannot pant as effectively. These pets, along with the elderly, the overweight, and those with heart or lung diseases, should be kept cool in air-conditioned rooms as much as possible.

HOT CAR LEGISLATION CURRENTLY IN EFFECT!

Current law under 597.7 California PC (excerpts):

(a) No person shall leave or confine an animal in any unattended motor vehicle under conditions that endanger the health or well-being of an animal due to heat, cold, lack of adequate ventilation, or lack of food or water, or other circumstances that could reasonably be expected to cause suffering, disability, or death to the animal.

(c)(1) Nothing in this section shall prevent a peace officer, humane officer, or an animal control officer from removing an animal from a motor vehicle if the animal's safety appears to be in immediate danger from heat, cold, lack of adequate ventilation, lack of food or water, or other circumstances that could reasonably be expected to cause suffering, disability, or death to the animal.

Assembly Bill 797 has been proposed which will set forth the guidelines for a regular citizen to take necessary action to intervene on the behalf of an animal in distress without civil liability for property damaged in the course of the rescue:

(b) (1) This section does not prevent a person from taking reasonable steps that are necessary to remove an animal from a motor vehicle if the person holds a reasonable belief that the animal's safety is in immediate danger from heat, cold, lack of adequate ventilation, lack of food or water, or other circumstances that could reasonably be expected to cause suffering, disability, or death to the animal.

(2) A person who removes an animal from a vehicle in accordance with paragraph (1) is not criminally liable for actions taken reasonably and in good faith if the person does all of the following:

(A) Determines the vehicle is locked or there is otherwise no reasonable manner for the animal to be removed from the vehicle.

(B) Has a good faith belief that forcible entry into the vehicle is necessary because the animal is in imminent danger of suffering harm if it is not immediately removed from the vehicle, and, based upon the circumstances known to the person at the time, the belief is a reasonable one.

(C) Has contacted a local law enforcement agency, the fire department, animal control, or the "911" emergency service prior to forcibly entering the vehicle.

(D) Remains with the animal in a safe location, out of the elements but reasonably close to the vehicle, until a peace officer, humane officer, animal control officer, or another emergency responder arrives.

(E) Used no more force to enter the vehicle and remove the animal from the vehicle than was necessary under the circumstances.

(F) Immediately turns the animal over to a representative from law enforcement, animal control, or another emergency responder who responds to the scene.

This proposed law has been dubbed the Good Samaritan Act. The full AB-797 and it's history can be read at the California Legislative Information Site.



IN MEMORIUM

Friends of the Formerly Friendless his family, and friends have lost a compassionate, gentle and loving man upon the sudden and unexpected death of Charlie Welch JR., Oct 2nd, 2017. Charlie was a founding member of Friends of the Formerly Friendless, beloved husband of 33 years to founder, Sally Morgan Welch and Petunia's Dad. His accepting good nature, natural kindness, and loving encouragement enabled Sally and FFF to continue its Mission of life saving and life changing for a multitude of formerly friendless creatures. His unwavering support and loyalty helped FFF through some of the roughest and trying times.
Friends and supporters will always remember his jovial, good nature and sense of humor and his willingness to do whatever it took to help our rescued animals. He was a good sport and good-naturedly donned a Santa Suit for our Annual Santa Photos Fundraiser, enjoying his role and meeting new people and pets year after year. His portrayal of Santa brought back several families year after year to have their Christmas photos taken with Charlie Santa! He never seemed to meet a stranger. Charlie was the quintessential Santa... year round!
His patience, gentle and reassuring nature was a gift not only to friends and supporters but also to our often frightened, bewildered and traumatized rescues. Whether it was hauling litter and food, helping with cat-box duty, administering medications or fluids or just providing a quiet, loving, gentle presence, Charlie was always willing to be there.
He often could be found sound asleep with a needy cat, or occasional dog, sharing his bed, or snuggled up next to him.
His world, his family, friends and our Petunia are bereft at his loss.
ANNOUNCEMENT...


Friends of the Formerly Friendless is excited to participate in the AmazonSmile Program. Now when we all shop at Amazon.com, FFF can receive much needed funds to continue our lifesaving rescue work.

FFF will receive .5 percent of purchase amount directly to our FFF account. We feel that it is a win-win proposition for all. WE SHOP… FFF CRITTERS BENEFIT!
Community Bulletin Board!
(Spay Neuter Impact Program)
Hello SNIPers and Friends of Free-Roaming Cats:
Our next SNIP spay/neuterclinic is scheduled on Sunday, September 30, 2018. Contra Costa County free-roaming cats and kittens (5 months and older) will be spayed or neutered, FVRCP and Rabies vaccinated, treated for fleas, and surgically ear-tipped for permanent spay/neuter identification (standard procedure for cats released back outside) for only $15. Humane metal traps are required; resources to borrow or purchase traps will be provided.
Required reservations will be accepted beginning Saturday, September 8, after 9:00 a.m. by calling 925-473-5027. Space is limited and reservations are assigned to qualifying cats in the order received. SNIP provides services only to free-roaming, community cats (also known as feral), handleable or not, in an effort to spay/neuter cats who are not accepted at many veterinary clinics, and at a cost that encourages the community to Trap-Neuter-Return (TNR). For all other cats, visit our website for a list of other affordable services.
Please note: minimum age is 5 months old. Younger kittens often require post-operative intensive care and heating equipment to avoid hypothermia, a life-threatening drop in body temperature following anesthesia/surgery, that we cannot provide at a high-volume clinic. We sincerely apologize for any inconvenience this may cause, however, this is necessary for the health and safety of all our patients.
Cats and kittens over 5-6 months of age are old enough to breed and should be spayed or neutered as soon as possible. If any cat under your care is pregnant, contact us immediately about other affordable services. Do not wait for the clinic. It may be too late and you will be faced with a litter of unwanted kittens and the possibility of nowhere to take them that can assure they will not be euthanized (killed). There are not enough homes available for all the kittens born every year.
Future SNIP Dates
October 11, 2018
Thank you for everything you do to care for cats in our community.
• Selling your house?
• Buying a new one?
• Know someone who is?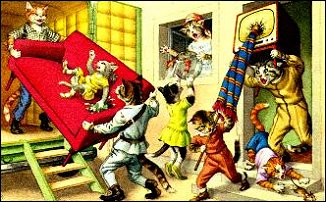 Our pet friendly supporter / Realtor, Bonnie Andrews, has extended a generous offer to FFF referrals! For every FFF referral that results in a finalized contract with her, she will DONATE 10% of her commission to FFF!

A win win situation for all... a dedicated, pet-friendly Realtor, to work with you to meet your needs, and. you can help our FFF Medical Fund that helps needy FFF fosters and community animals. You can contact Bonnie Andrews at:
Bonnie Andrews
Windermere Realty
Email : [email protected]
Cell Phone: 510-478-8266


RECOGNITION CEREMONY
ITALIAN CATHOLIC FEDERATION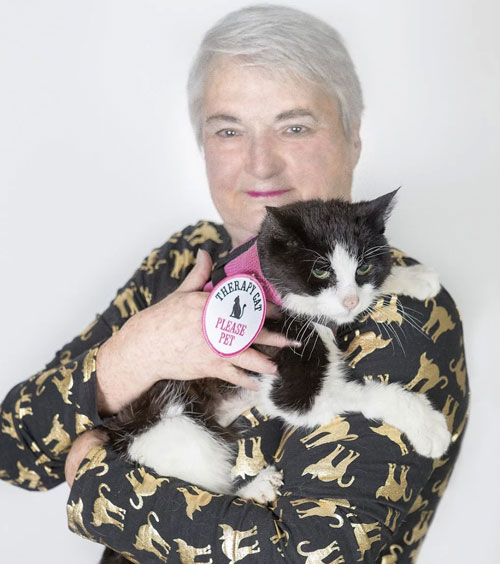 HONORS
Sally Morgan Welch
2017 Pope Saint John XXIII
Award Recipient
I am honored and humbled to be considered for this prestigeous Award. I accept this Award not just for myself but for all who Rescue. For me, Rescue was a natural progression that grew out of my childhood love for animals as companions and siblings for an only child.
It became my avocation and developed into what is my Life's work and Mission.
But I learned early, that Rescue is not always easy and not often kind!
Those who Rescue face a myriad of challenges.
We face a daunting overpopulation problem with the comcommittant problems of stray, feral and / or abandoned animals...especially cats.
STILL WE RESCUE......
We face heartbreaking cases of animal neglect, abandonment and abuse......
STILL WE RESCUE.....
We face overburdoned or the absence of community resources to help animals of owners with limited resources or owners who are ill, disabled, or indigent with injured or sick animals.
STILL WE RESCUE....
We face the absence of any resources to help " good Samaritans" in our Communities who open their homes and hearts to the strays, abandoned , feral or ill and neglected animals.
STILL WE RESCUE.....
We face feline illnesses for which there is NO prevention, NO treatment and NO cure...such as FIP, feline infectious peritonitis, which once contracted is 100% fatal.
STILL WE RESCUE.....
We face the absence of education about compassion and humane education in our Schools...yet it is our children and children's children who will become the stewards of the animals and the Earth.
STILL WE RESCUE....
We see the sick, the elderly, the recovering and the challenged in pubic and private facilities that long for companionship and unconditional acceptance that only an animal can give.
STILL WE RESCUE..........
We face the refusal by some Courts and jurists to honor and enforce our foster contracts rather allowing undocumented claims of oral agreements to override our written contracts thus allowing unscrupulous persons to illegally keep our foster animals. .... It is a practice that in other field would not go unchallenged !
STILL WE RESCUE....
We face perhaps well intentioned but ill conceived limitations/restraints in our Communities that actual punish those who Rescue...
STILL WE RESCUE....
We face the absence or very limited resources for petfriendly housing in our Communities. Thus we see increasing numbers of abandoned or surrendered animals.
 STILL WE RESCUE.....
Knowing this, it was to address these issues that I founded Friends of the Formerly Friendless with the support of like minded Rescuers and family.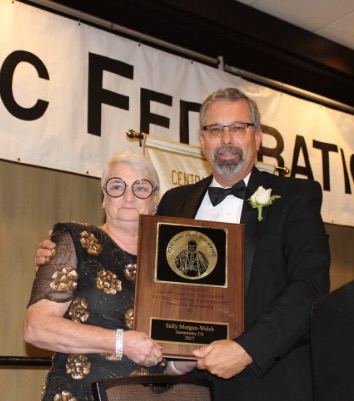 To address the problems of overpopuation, our Community Aid Program assists with spays/neuters of feral, and owned cats with limited resources.
As well, we assist on a case by case basis, the animals that need medical attention whose owners cannot afford it.
 For the good Samaritans, we help provide medical check ups, screening, testing and vaccines. It was through our Community Assistance Program for Good
 Samaritans, that I met a compassionate lady named, Patty Jarrett, who opened up her heart and home to a neglected, neighborhood cat, who later became a beloved family member, named Copy Cat.
Our Short on Luck Program (S. O. L ) helps animals that are caught up in domestic violence or are at immediate risk for euthanasia or acts of violence.
We have worked with referrals from local agencies to provide emergency sanctuary in cooperation with our compassionate vets for animals from domestic violence or drug violence.
 This Program grew out of a galvanizing early  experience when a frantic woman and her children, were seeking a safety for their remaining cat after a violent husband in an attempt to intimidate her, had killed the other family cat !
  Our Visitors in Furs Program provides  visits to schools, nursing homes, hospitals and rehabilitation centers by our cat liasion, Petunia. Petunia helps teach humane education and animal care to our next generation.
 To  address  the scourge of F. I. P, among cats in our Communities, FFF , and Petunia as cat liason, became a founding member of S.O.C.K. , Save Our Cats and Kittens,a fund raising group that raises funds for the life saving work of Dr. Niels Pedersen , at U. C Davis. His groundbreaking research may lead to a cure and /or prevention of F. I. P. Recently, S.O.C.K. presented Dr. Pedersen and his team with a check for $60, 000 to continue his work.
I spent our time together this evening detailing the litany of challenges and how FFF and I are addressing these, to assure you that your generous donation to our Mission will be put to good use.
In keeping with the teachings of Pope Paul and the philosophy of St. Francis of Assisi, I will close with the following thoughts..
WE NEED ANOTHER AND A WISER AND PERHAPS A MORE MYSTICAL CONCEPT OF ANIMALS
" Remote from universal nature, and living by complicated artifice, man in civilization surveys the creature throught the glass of his knowledge and sees thereby a feather magnifield and the whole image in distortion. We patronize them for their incompleteness, for their tragic fate of having taken form so far below ourselves. And therein we err, and greatly err. For the animal shall not be measured by man. In a world older and more complete than ours they move finished and complete, gifted with extensions of the senses we have lost or never hear. They are not brethren, they are not underlings, they are other nations, caught with ourselves in the net of life and time, fellow prisoners of the splendour and travail of the earth."
― Henry Beston, The Outermost House: A Year of Life On The Great Beach of Cape Cod
Thank you again for this Honor. Bless the Animals each and every one.
F.F.F. Policies
Adopting a Friend
An interview, application and home visit is required, followed by a 5-7 day trial visit of the selected pet in the prospective adoptive home. At the end of the trial period, FFF will evaluate the trial visit and determine the suitability for adoption. If deemed necessary by FFF, a final home visit is required. An Animal Care Adoption Contract is required to be signed by the adopter and a legal FFF representative, upon final FFF approval. The adopter(s) must be of legal age to sign a legal contract.

FFF does NOT allow FFF animals to be given as gifts or adopted for third parties.

FFF would appreciate a contribution to help offset our veterinary costs which include:
Combo test for FeLV and FIV (feline leukemia and feline AIDS)
First FVRCP
Spay or Neuter
Pain medications for recovery
De-worming
Flea control
Microchip
Special circumstance adoptions are available for eligible adopters.
Micro-Chipping
In an effort to provide our F.F.F. graduates, their families, and our dedicated F.F.F. fosters/staff with peace of mind, we have begun micro chipping all of our adoptees. This will provide a safety net for our formerly friendless felines that go on to their new homes.

F.F.F. is listed as the secondary contact in the event that an emergency or unforeseen circumstance causes them to be lost, stolen or strayed. This should make sure that our F.F.F. adoptees will always have a friend if they are in need and always be "formerly friendless".
Appointments
We show our cats by appointments in the evenings during the work week, either at our adoption site, or your home. Appointments can be made with Sally through our HAVE CAT WILL TRAVEL Program. Availability of the cats or kittens for appointment depends on the availability of the foster and transportation arrangements. If you see a cat or kitten you are interested in on our website, contact Sally via our email or by phone to check on the availability of that cat or kitten for evening appointments.
Adoption Criteria
As a rule, F.F.F. does not offer kittens below twelve-to-fourteen weeks of age for adoption. All F.F.F. cats and kittens are combo tested for feline AIDS and feline Leukemia prior to adoption. Our veterinarians have advised us that the testing for these diseases is not accurate or dependable below twelve-to-fourteen weeks of age. Therefore, we will not release any cat or kitten for adoption until we can be assured of an accurate test result.

It is F.F.F.'s philosophy that we will not knowingly adopt any cat or kitten into your home that we wouldn't place in our own homes. We appreciate your understanding.







Ages of our cats and kittens are approximate and may reflect the age





at which the cat entered F.F.F.'s Program.
F.F.F. makes every effort to update the ages of our cats periodically.





When inquiring regarding one of our cats, please ask regarding the current age.



SOCKFIP PRESENTATION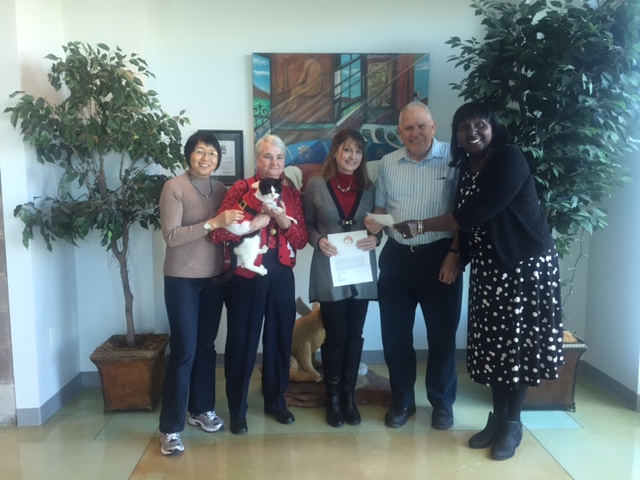 SOCKFIP President , Carol Marshall and SOCKFIP Board Member, Sally Morgan Welch,and Petunia, the feline SOCKFIP cat liaison, presented Dr Niels Pedersen with a $60,000 check for his ongoing research efforts toward conquering FIP. Thanks to the fundraising efforts spearheaded by SOCKFIP President , Carol Marshal, the funds will be available for Dr. Pedersen's ongoing drug research trials to test and develop promising antiviral drugs to defeat the deadly F.I.P. , Feline Infectious Peritonitis.
Dr. Petersen has completed a collborative effort with Kansas State in a series of trials on a promising antiviral drug and is working on recording and publishing his findings.
There potentially are more drugs to test and possibly develop that could be the answer to unlocking the complex enigma of FIP.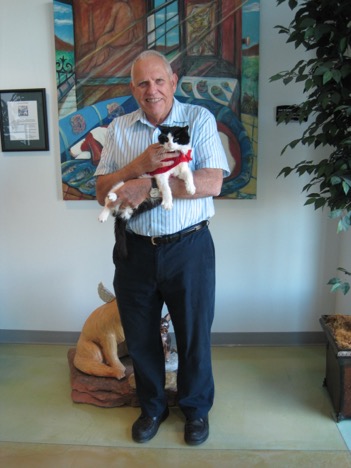 These are exciting and hopeful times! If anyone can find the weapon to destroy FIP ...it will be Dr. Pedersen ! Dr. Pedersen is responsible for developing the feline leukemia vaccine that now protects our beloved feline family members from feline leukemia . During the 1970's , feline leukemia was the scourge of cat health , and was defeated by Dr. Pederesen, with the financial efforts of the original SOCKFIP, which successfully raised funds to defeat feline leukemia.
The current SOCKFIP , was graciously allowed to resurrect the name , and now directs its efforts to defeating FIP. Please join us in this fight. ! " FFF and PETUNIA is proud to be a founding member of SOCKFIP and ongoing supporter of Dr. Pedersen and his collaborative colleagues' ongoing research to end FIP !"
S.O.L RESCUE!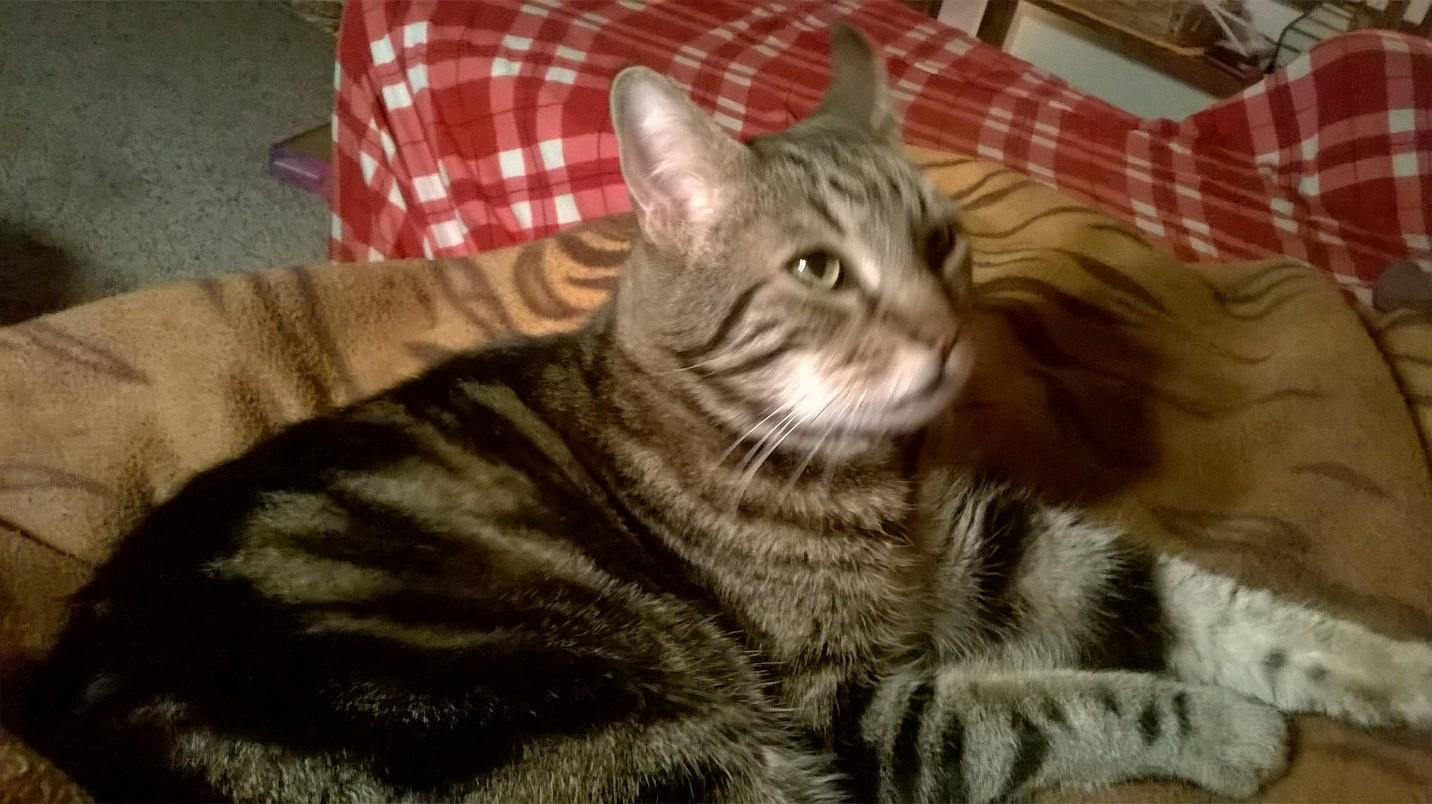 The elderly lady on the other end of my phone was frantic! Her friend of many years was to be confined to a long term care facility due to a failing liver. ARCHIE, his cat since kitten hood, had already endured the loss of his sibling, the ailing man's wife and now the man himself. Archie was suddenly homeless and an "orphan" ! The kind, elderly friend had been feeding Archie in the vacant apartment but that was coming to an end in three days ! The apartment was to be rented.
The lady was in poor health and in senior housing and could not take him. Her frantic calls to other groups went unanswered.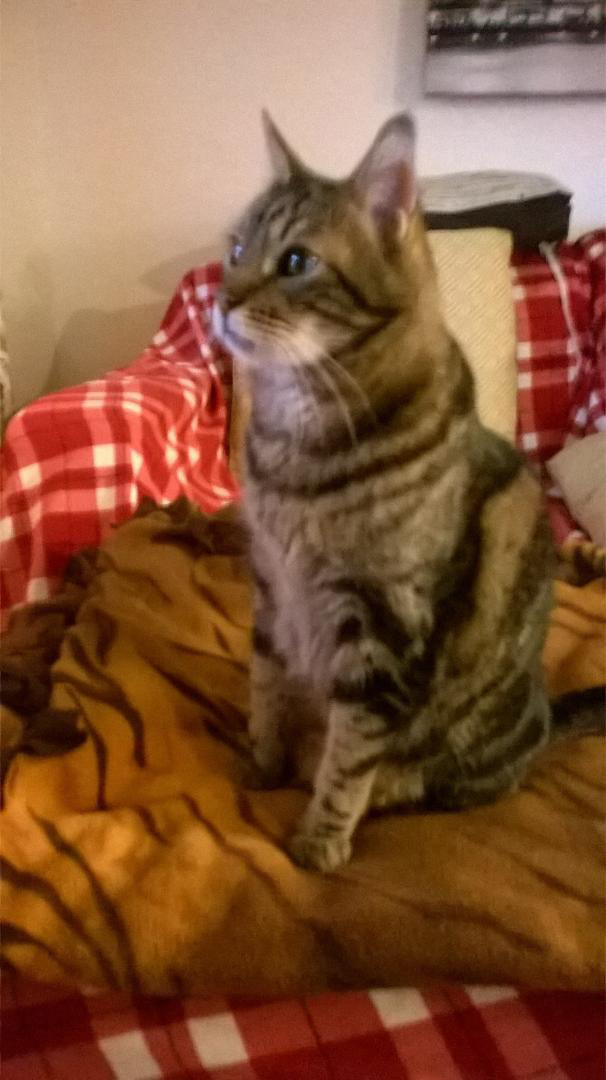 ARCHIE's plight, although common place today, tugged at our heart strings.
ARCHIE was approved for immediate entry into the FFF Short On Luck Program, S.O.L. He was picked up at the apartment and taken to our veterinarian, Mike Evans, at Animal Care Clinic, for a thorough exam and blood work. Although a" middle-aged " kitty, he was found to be in very good health.
As luck would have it, FFF, had been fortunate to have just brought into our Foster Program a new foster mom who could foster Archie.

After a tentative start, ARCHIE settled in and has endeared himself to his new foster Mom.
Now ARCHIE has a bright future and is part of the FFF Family ... ARCHIE is " Friendless "no more !
ABANDONMENT IS AGAINST THE LAW...
REPORT IT TO YOUR LOCAL AUTHORITIES!
IN CONTRA COSTA COUNTY...

If you would like to provide T.L.C. and shelter for a needy cat, or dog... Contact: Sally - (925) 808-8364 [email protected]