News & In-fur-mation
Click the Donate button above to donate directly

to FFF via Paypal.


Welcome iGive Shoppers!

Donate to FFF While you shop, with AmazonSmile
ANNOUNCEMENT...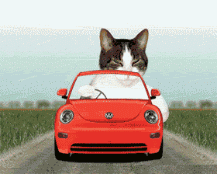 FFF HAS GONE MOBILE!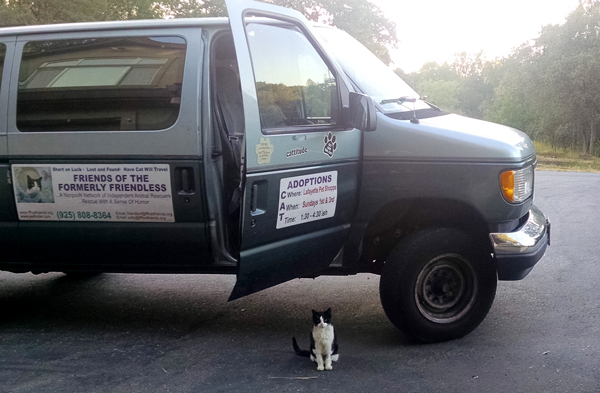 FFF has left the Lafayette Pet Shoppe due to the store's closing.

FFF will continue private showings/appointments through our HAVE CAT WILL TRAVEL PROGRAM to show our "Formerly Friendless Felines" until we can secure another monthly adoption site to be able "meet and meow" with our public.
We will be holding a series of SPECIAL ADOPTION EVENTS.
CONSULT our WEBSITES, fffcatfriends.org and Petfinder.com/Friends of the Formerly Friendless for our future SCHEDULES and LOCATIONS.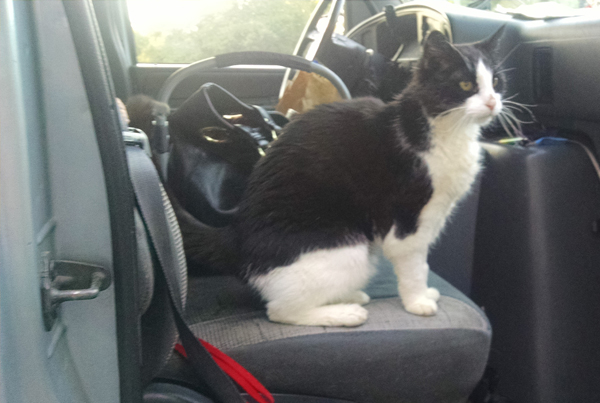 We look forward to seeing you at our new locations.

PETUNIA and I look forward to seeing you.

FFF STAFF
ANNOUNCEMENT...


Friends of the Formerly Friendless is excited to participate in the AmazonSmile Program. Now when you shop at smile.amazon.com, FFF can receive much needed funds to continue our lifesaving rescue work.

FFF will receive .5 percent of purchase amount directly to our FFF account. We feel that it is a win-win proposition for all. WE SHOP... FFF CRITTERS BENEFIT!

NOTE: AS OF APRIL 1ST, 2016, THE SHARES CARD WILL NO LONGER BE NEEDED. TO BENEFIT FFF

OUR SUPPORTERS WILL NEED TO REGISTER WITH E-SCRIP.
Sister Rosa, Angela Davis, Earl Grey and Kinky...
Our Featured Critters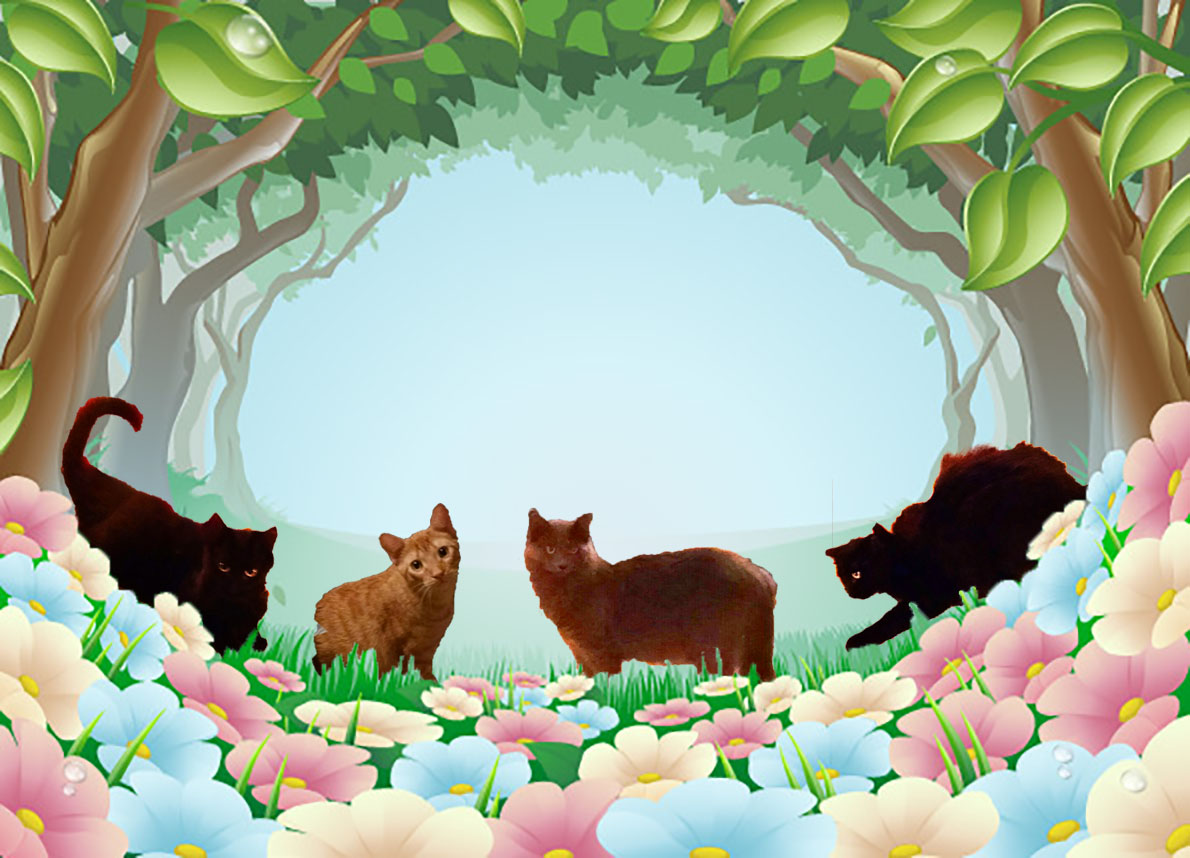 Angela Davis,

Angela Davis is a black cat with a sleek, plush, short coat and big golden eyes. When she gets tired from playing with toys and her siblings, she likes to cuddle with her head tucked under her foster's chin, purring and kneading. She and her littermates were rescued at 3 weeks and raised in a multi-cat home, so she is comfortable with other cats. She was also friends with a little dog when it was fostered with her. Angela does not like to be alone and if inadvertently left in a closed room, she will cry until released and then need a period of reassurance. She likes to chase paper wads and carry them around in her mouth. We would like to see her adopted with her sister, Sister Rosa. However, would consider her being placed with a friendly, active other cat or kitten. She would do best in a home with another friendly, playful cat and a family where she has plenty of attention.

For a closer look at our featured cats, visit their adoption page Angela Davis Adoption

Kinky,

Kinky is a sweet, short-haired, golden, boy with eyes to match. He is a typical ginger tabby--big, friendly, and full of personality. He and his littermates were rescued at 3 weeks, and he has been raised in a multi-cat household with lots of playmates. He would do best in a household with another friendly cat or with a family that would have lots of attention to give him. Kinky is young and active and needs a place where he is welcome to run and climb. He also likes to cuddle, especially at night on a warm bed.

For a closer look at our featured cats, visit their adoption page Kinky Adoption Listing

Earl Grey,

Earl Grey is a beautiful, fluffy, grey, medium-hair kitty with green eyes. He is a total love, and delicious to touch and cuddle. He was rescued with his littermates at 3 weeks and has been raised in a multi-cat home, so he is friendly and playful with other cats. He also had a doggie friend when it was fostered with him. Earl likes to run and play in the house, especially with small toys that he can carry in his mouth (he fancies himself a mighty hunter), but he is always ready to be picked up and held. Although he is a 'people cat,' he would likely do best with a playmate or a family that can give him a lot of attention.

For a closer look at our featured cats, visit their adoption page Earl Grey Adoption Listing

Sister Rosa,

Sister Rosa was named for an American icon. She is a beautiful black, medium-haired lady with an active, playful, personality who also loves lap cuddles. She was rescued at 3 weeks with her littermates and has been raised in a multi-cat home, so she is friendly with other cats. She also befriended a visiting dog when it was fostered in her home. She would do best in a home with another friendly, playful cat. We would like to see her adopted with her sister, Angela Davis. However, would consider her being placed with a friendly, active other cat or kitten. Sister Rosa has big golden eyes, a plush coat, and a sweet heart--a perfect combination for a wonderful pet.

For a closer look at our featured cats, visit their adoption page Sister Rosa Adoption Listing
Our critters are sorted alphabetically as follows:
To view more information about one of our pets,
just click that animal's "More In-fur-mation" link.




Ages of our cats and kittens are approximate and may reflect the age





at which the cat entered F.F.F.'s Program.
F.F.F. makes every effort to update the ages of our cats periodically.





When inquiring regarding one of our cats, please ask regarding the current age.



APRIL ADOPTION DAYS
FFF will be holding special APRIL ADOPTION DAYS ON

SATURDAY, APRIL 2nd
&
SUNDAY, APRIL 3rd

1:00 PM - 4:00 PM


at

RHEEM VALLEY PET SHOPPE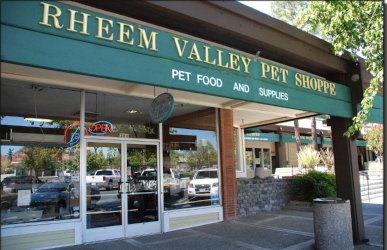 Come join us at the Rheem Valley Pet Shoppe for an Adoption Weekend. The nice people at Rheem Valley Pet Shoppe have invited us to bring our Formerly Friendless Felines to "Meet and Meow" with you, along with our Featured Pet.
F.F.F. Policies
Adopting a Friend
An interview, application and home visit is required, followed by a 5-7 day trial visit of the selected pet in the prospective adoptive home. At the end of the trial period, FFF will evaluate the trial visit and determine the suitability for adoption. If deemed necessary by FFF, a final home visit is required. An Animal Care Adoption Contract is required to be signed by the adopter and a legal FFF representative, upon final FFF approval. The adopter(s) must be of legal age to sign a legal contract.

FFF does NOT allow FFF animals to be given as gifts or adopted for third parties.

FFF would appreciate a contribution to help offset our veterinary costs which include:
Combo test for FeLV and FIV (feline leukemia and feline AIDS)
First FVRCP
Spay or Neuter
Pain medications for recovery
De-worming
Flea control
Microchip
Special circumstance adoptions are available for eligible adopters.
Micro-Chipping
In an effort to provide our F.F.F. graduates, their families, and our dedicated F.F.F. fosters/staff with peace of mind, we have begun micro chipping all of our adoptees. This will provide a safety net for our formerly friendless felines that go on to their new homes.

F.F.F. is listed as the secondary contact in the event that an emergency or unforeseen circumstance causes them to be lost, stolen or strayed. This should make sure that our F.F.F. adoptees will always have a friend if they are in need and always be "formerly friendless".
Appointments
We show our cats by appointments in the evenings during the work week, either at our adoption site, or your home. Appointments can be made with Sally through our HAVE CAT WILL TRAVEL Program. Availability of the cats or kittens for appointment depends on the availability of the foster and transportation arrangements. If you see a cat or kitten you are interested in on our website, contact Sally via our email or by phone to check on the availability of that cat or kitten for evening appointments.
Adoption Criteria
As a rule, F.F.F. does not offer kittens below twelve-to-fourteen weeks of age for adoption. All F.F.F. cats and kittens are combo tested for feline AIDS and feline Leukemia prior to adoption. Our veterinarians have advised us that the testing for these diseases is not accurate or dependable below twelve-to-fourteen weeks of age. Therefore, we will not release any cat or kitten for adoption until we can be assured of an accurate test result.

It is F.F.F.'s philosophy that we will not knowingly adopt any cat or kitten into your home that we wouldn't place in our own homes. We appreciate your understanding.



April Is Prevention of Cruelty to Animals Month:
ASPCA Animal Cruelty Facts and Statistics
Statistics on the victims and current legislative trends

The shocking number of cruelty cases reported daily on television, on the Internet and in newspapers is only the tip of the iceberg. Most cases are never reported, and most animal suffering goes unrecognized and unabated.
Unlike violent crimes against people, information on reported cases of animal abuse have not been compiled by state and federal agencies, making it difficult to calculate the prevalence or trends in these crimes.

CHANGES IN FEDERAL TRACKING OF CRUELTY CASES

In 2014, the FBI announced that it will add cruelty to animals as a category in the agency's Uniform Crime Report, a nationwide crime-reporting system. While only about a third of U.S. communities currently participate in the system, the data generated will help create a clearer picture of animal abuse and guide strategies for intervention and enforcement. Data collection will begin in January 2016 and will cover four categories: simple/gross neglect, intentional abuse and torture, organized abuse (such as dogfighting and cockfighting) and animal sexual abuse.

WHO ABUSES ANIMALS

Cruelty and neglect cross socio-economic boundaries, and media reports suggest that animal abuse is common in both rural and urban areas.
Intentional cruelty to animals is strongly correlated with other crimes, including violence against people.
Serious animal neglect (such as seen in cases of animal hoarding) is often an indicator of people in need of social or mental health services (Lockwood, 2002).
Surveys suggest that those who intentionally abuse animals are predominantly male and under 30, while those involved in animal hoarding are more likely to be female and over 60 (Lockwood, 2008).

The animals whose abuse is most often reported are dogs, cats, horses and livestock. Based on numbers from pet-abuse.com, of 1,880 cruelty cases reported in the media in 2007:
64.5 percent (1,212) involved dogs (25 percent of these were identified as pit-bull-type breeds)
18 percent (337) involved cats
25 percent (470) involved other animals
Undercover investigations have revealed that animal abuse abounds in the factory farm industry. But because of the weak protections afforded to livestock under state cruelty laws, only the most shocking cases are reported, and few are ever prosecuted.

ORGANIZED CRUELTY

Dogfighting, cockfighting and other forms of organized animal cruelty go hand in hand with other crimes.
The U.S. Drug Enforcement Agency has prosecuted multiple cases where drug cartels were running narcotics through cockfighting and dogfighting operations. In 2014, federal agents found that international drug dealers had congregated at a Kentucky cockfighting pit and even sent a hit man to target a local cockfighter.
Dozens of homicides have occurred at cockfights and dogfights. In one instance, a man in California was killed at a cockfight over a disagreement about a $10 bet.
Public corruption allows cockfighting to continue in certain counties. The HSUS has worked with the FBI on public corruption cases in Tennessee and Virginia. In both instances, law enforcement officers were indicted and convicted. HSUS investigators even documented uniformed police officers at a cockfighting pit in Kentucky.
DOMESTIC VIOLENCE, CHILD ABUSE AND ANIMAL CRUELTY

Data on domestic violence and child abuse cases reveal that a staggering number of animals are victimized by abusive parents or partners each year.
About 10.2 million women and men are physically assaulted by an intimate partner in the U.S. every year (U.S. Centers for Disease Control and Prevention, 2011), and 62 percent of U.S. households have at least one pet.
In one survey, 71 percent of domestic violence victims reported that their abuser also targeted their animal (Ascione, 1997).
In one study of families under investigation for suspected child abuse, researchers found that pet abuse had occurred in 88 percent of the families under supervision for physical abuse of their children (DeViney, 1983).

The HSUS has long led the push for stronger animal cruelty laws and provides training for law officials to detect and prosecute these crimes.
50 states currently include felony provisions in their animal cruelty laws.
Before 1986, only four states had felony animal cruelty laws: Massachusetts (1804), Oklahoma (1887), Rhode Island (1896) and Michigan (1931).
Three states enacted felony laws in the 1980s, 19 in the 1990s and 25 more since 2000 (including the District of Columbia).
SOURCES
Ascione, F. et al. 1997. "The Abuse of Animals and Domestic Violence: A National Survey of Shelters for Women Who Are Battered." Society and Animals 5.
DeViney, E. et al. 1983. "The Care of Pets Within Child Abusing Families." International Journal for the Study of Animal Problems 4(4).
Lockwood, R. 2008. "Counting Cruelty: Challenges and Opportunities in Assessing Animal Abuse and Neglect in America." In International Handbook of Theory and Research on Animal Abuse and Cruelty, edited by Frank R. Ascione.
Lockwood, R. 2002. "Making the Connection Between Animal Cruelty and Abuse and Neglect of Vulnerable Adults." The Latham Letter 23(1).
U.S. Centers for Disease Control and Prevention. 2011. "National Intimate Partner and Sexual Violence Survey."
Article reprinted from The Humane Society of the United States:
© 2016 The Humane Society of the United States
PETUNIAS TIP:
REVIVAL ANIMAL HEALTH, an online pharmacy and pet supply company, now carries CLINICARE, which is excellent for weak and/or recovering animals.
•Selling your house?
•Buying a new one?
•Know someone who is?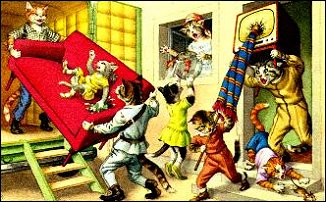 Our pet friendly supporter / Realtor, Bonnie Andrews, has extended a generous offer to FFF referrals! For every FFF referral that results in a finalized contract with her, she will DONATE 10% of her commission to FFF!

A win win situation for all... a dedicated, pet-friendly Realtor, to work with you to meet your needs, and. you can help our FFF Medical Fund that helps needy FFF fosters and community animals. You can contact Bonnie Andrews at:
Bonnie Andrews
Windermere Realty
Email : bonniedanes@windermere.com
Cell Phone: 510-478-8266







S.O.C.K.F.I.P
EVENT...






The first FIP CHAT, held at the Center for Animal Companion Health at UC Davis, gave those attending a unique opportunity to meet and hear a presentation by world famous ,Niels Pedersen and fellow researcher Dr. Brian Murphy, on the ongoing promising research on FIP. The CHAT was well attended by an overflow crowd, with interested cat lovers traveling from as far away Utah to be able to participate in this unique opportunity to hear and question foremost authorities on FIP.

At the end of the presentation and question and answer session, SOCK FIP presented Dr. Pedersen with a check for $15,500 toward his FIP research.

This current research looks promising toward finally being able to finally deal a death blow to the deadly disease called FIP.




Stay tuned for updates on this promising research.




For more info, please visit the SOCKFIP.org website.



S.O.C.K.F.I.P. SPRING APPEAL!




YEAR END APPEAL TO SUPPORT FIP RESEARCH  AT UC DAVIS-SOCK FIP!

We are very grateful for your loyal support to 'Save Our Cats and Kittens from Feline Infectious Peritonitis (SOCK FIP) - funding for FIP Research at UC Davis. PLEASE REMEMBER SOCK FIP in your YEAR END GIFTING and MATCHING GIFT PROGRAMS WITH YOUR EMPLOYER I SOCK FIP is matching gift eligible - 501(c)(3) -#27-1523038.


FIP IS NOT A RARE DISEASE: One in 300 cats seen at veterinary institutions in the US die of FIP and hundreds of thousands of cats die globally each year. Dr. Niels Pedersen has devoted much of his renowned career to FIP research. He has published over 50 scientific papers and reviews on FIP alone. All this hard work is paying off, as great strides have been made in the past few years. There is· much to celebrate in 2015 as Dr. Pedersen nears one of the most important studies to date. SOCK FIP is extremely hopeful that Dr. Pedersen is on the path to frontier the first effective and proven treatment specifically for Feline Infectious Peritonitis.
NEXT MONTH: Dr. Pedersen embarks upon one of the most important studies to date - a field trial commences in January 2016 with protease inhibitors that have proven great promise in the Pedersen lab in arresting FIP. Now it is time to prove efficacy in the field with natural FIP cases. Much arduous and difficult research· has taken place to get to this juncture. Yet there are still more milestones and sizable costs related to proving and clearing a drug treatment for market. If the field trails correlate efficacy, the compounds will then progress to a rigorous and very expensive drug approval process.
Your continued support is needed to ensure there is funding to move this process along, until FIP is eradicated. No amount is too small. FIGHT FIP TO THE FINISH!




Together we will SOCK IT TO FIP!

YES! I WOULD LIKE TO MAKE A YEAR END DONATION TO SOCK FIP RESEARCH!
Please make your check payable to: SOCK FIP and send it to:
SOCKFIP
P.O. Box602
Davis, CA. 95617

OR:

Donate with your Credit Card (Amex, Visa, Mastercard) via PAY PAL – on the SOCKFIP.org website, URL: http://www.sockfip.org/donations and click "Donate" Pay Pal link.
We are humbled and honored to have received the Rescue Award from SimplyCatBreeds.org for recognition of our efforts to provide rescue services to needy "formerly friendless felines". We have shared their commendation below.
We at SimplyCatBreeds.org are pleased to present you with a Cat Rescue Award for excellence in helping needy cats who just need a warm home and some love. We take pride in acknowledging the best organizations around the country with our special award emblem, recognizing them for their outstanding work - Friends of the Formerly Friendless is absolutely an organization we place among those that need recognition.

Thank you for all the work you and your organization provides for cats in need. We know exactly how difficult and thankless a task it can be, so we hope this little token helps even a little bit.
While we are honored to have received this recognition, our work and story would not be possible without our dedicated and hard working, fosters, community support, compassionate veterinarians and excellent web master/website designer. We will display the award medallion proudly on our websites in recognition of all their efforts to help Friends of the Formerly Friendless in their Rescue mission.