News & In-fur-mation
Sponsor a Kitty
CAN'T FOSTER? • CAN'T HAVE A CAT WHERE YOU LIVE? • CAN'T ADOPT NOW? • GOT A HOUSEFUL? • ALLERGIC TO CATS BUT LOVE THEM?

YOU CAN STILL HELP OUR KITTIES!
You can sponsor a kitty with a donation amount of your choosing to help us with our ongoing maintenance and care of our FFF "formerly friendless felines". Your donation will go to the care and maintenance of the kitty(s) that you choose. Just visit our Adoption List and SELECT a kitty that you want to sponsor.

You may then contribute an amount of your choosing, to the care and maintenance of that chosen kitty. The monies we receive will be applied to food, medical care, and maintenance of that chosen kitty. Just WRITE THE CHOSEN KITTY(s) name on the bottom of your check and mail it to FFF, P. O. Box 6566, Concord, CA 94524
OR
You can also make a contribution of your choosing that benefits ALL of FFF's needy kitties. Your contribution will be put into our general fund for the benefit of all of our kitties.
If you wish, you can contact us at 925-808-8364 for updates on your chosen kitty and be a "VIRTUAL FRIEND" to that or all of the FFF "formerly friendless felines".
ANY and all sponsorships are greatly appreciated and rest assured will be put to good use for the benefits of the kitty(s). We have no paid staff from these funds so it will directly benefit the kitty(s) you have chosen.
Selling your house? Buying a new one? Know someone who is?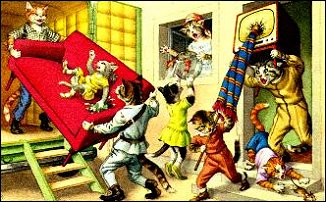 Our pet friendly supporter / realtor, Bonnie Andrews, has extended a generous offer to FFF referrals! For every FFF referral that results in a finalized contract with her, she will DONATE 10% of her commission to FFF!

A win win situation for all....a dedicated, petfriendly realtor, to work with you to meet your needs, and. you can help our FFF Medical Fund that helps needy FFF fosters and community animals. You can contact Bonnie Andrews at:
Bonnie Andrews
Windermere Realty
Email : bonniedanes@windermere.com
Cell Phone: 510-478-8266


We are humbled and honored to have received the Rescue Award from SimplyCatBreeds.org for recognition of our efforts to provide rescue services to needy "formerly friendless felines". We have shared their commendation below.
We at SimplyCatBreeds.org are pleased to present you with a Cat Rescue Award for excellence in helping needy cats who just need a warm home and some love. We take pride in acknowledging the best organizations around the country with our special award emblem, recognizing them for their outstanding work - Friends of the Formerly Friendless is absolutely an organization we place among those that need recognition.

Thank you for all the work you and your organization provides for cats in need. We know exactly how difficult and thankless a task it can be, so we hope this little token helps even a little bit.
While we are honored to have received this recognition, our work and story would not be possible without our dedicated and hard working, fosters, community support, compassionate veterinarians and excellent web master/website designer. We will display the award medallion proudly on our websites in recognition of all their efforts to help Friends of the Formerly Friendless in their Rescue mission.