News & In-fur-mation
Click the Donate button above to donate directly

to FFF via Paypal.


Welcome iGive Shoppers!

Donate to FFF While you shop, with AmazonSmile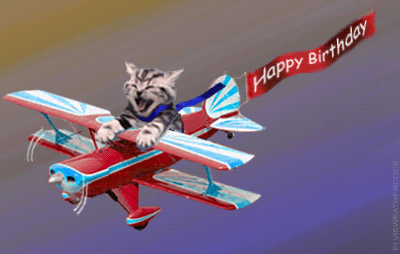 TIME FLIES!
2002-2016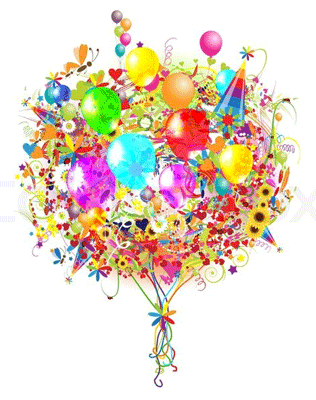 CINCO DE MAYO 2002 marked the beginning of FRIENDS OF THE FORMERLY FRIENDLESS adoptions!
Since opening our "doors" and our hearts to help needy, homeless, at risk cats, and critters, we have been fortunate to find loving, stable forever homes for hundreds of these deserving critters. With the help and support of family, friends, Board members , community supporters, compassionate vets and our dedicated fosters , we have truly begun to make our dream a reality...to be "Friends to Formerly Friendless" critters wherever we can.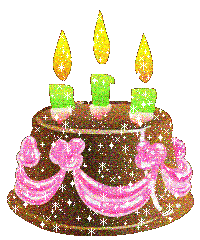 It is with great humility that we recognize and thank those that have helped make this possible by their support through out these years and that continue to support us in our ongoing efforts.
Our Board, Petunia and I ...and all the, "Formerly Friendless" critters past and present , want to express our heartfelt THANK YOU ...and send purrs and head butts!
FFF STAFF



Happy Mother's Day
from FFF




With "Mother's Day fast approaching it gives me pause to remember my own Mother and her unwavering support of my dream of founding FFF. Her support and encouragement to me was invaluable because of her innate understanding of what animals have always meant to me.

Mother's Day also gives me an opportunity to thank those Rescue moms and fosters that provide love, guidance and security to our homeless, abandoned, abused animals in our communities. These selfless people provide an invaluable service to the animals they foster and to their communities. Many foster despite ill conceived, ignorant and punitive ordinances etc. that actually penalize or punish those who foster and Rescue! Thank goodness, for those that rise above those challenges and follow their heart.


FFF is particularly fortunate to have very special fosters that give of themselves from their hearts to foster our most damaged , fragile, forgotten, abandoned, or disabled of our formerly friendless kitties. We salute them on this Mother's Day and thank them for truly embodying what a "Mother" is.
On behalf of our FFF kitties, we send meows and purrs of appreciation.


Sally. Petunia sends meows...
ANNOUNCEMENT...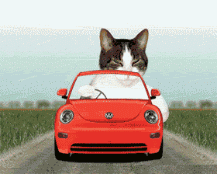 FFF HAS GONE MOBILE!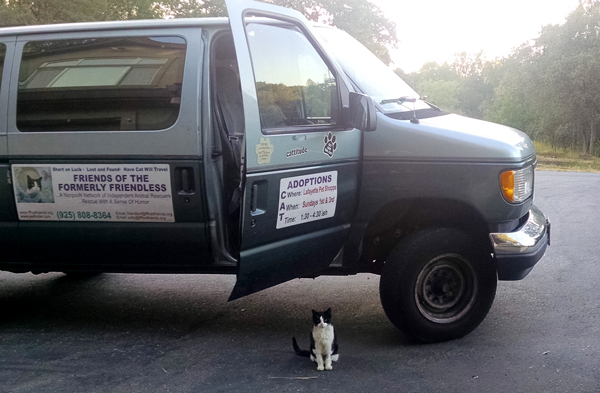 FFF has left the Lafayette Pet Shoppe due to the store's closing.

FFF will continue private showings/appointments through our HAVE CAT WILL TRAVEL PROGRAM to show our "Formerly Friendless Felines" until we can secure another monthly adoption site to be able "meet and meow" with our public.
We will be holding a series of SPECIAL ADOPTION EVENTS.
CONSULT our WEBSITES, fffcatfriends.org and Petfinder.com/Friends of the Formerly Friendless for our future SCHEDULES and LOCATIONS.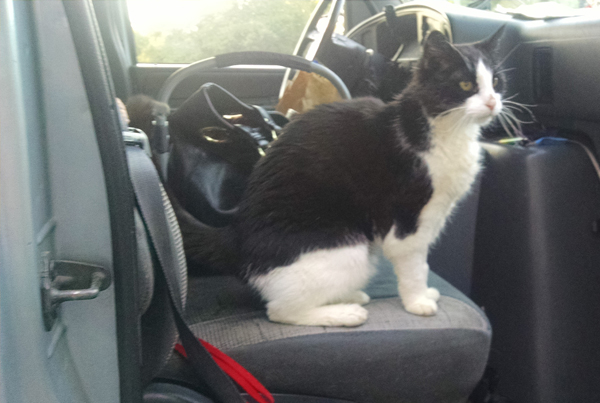 We look forward to seeing you at our new locations.

PETUNIA and I look forward to seeing you.

FFF STAFF
ANNOUNCEMENT...


Friends of the Formerly Friendless is excited to participate in the AmazonSmile Program. Now when you shop at smile.amazon.com, FFF can receive much needed funds to continue our lifesaving rescue work.

FFF will receive .5 percent of purchase amount directly to our FFF account. We feel that it is a win-win proposition for all. WE SHOP... FFF CRITTERS BENEFIT!

NOTE: AS OF APRIL 1ST, 2016, THE SHARES CARD WILL NO LONGER BE NEEDED. TO BENEFIT FFF

OUR SUPPORTERS WILL NEED TO REGISTER WITH E-SCRIP.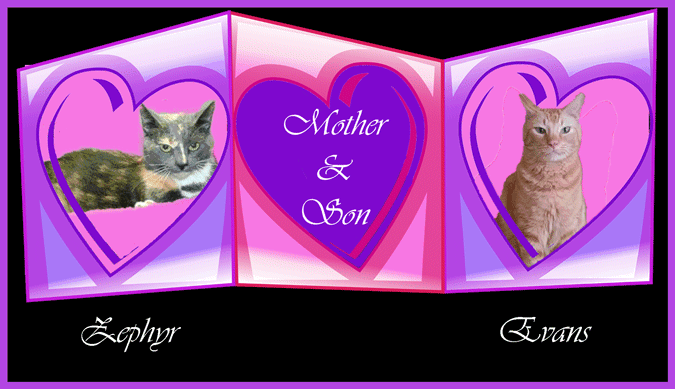 Zephyr is a spayed, dilute calico cat.




This "Street Madonna" was rescued from deplorable conditions. She was very pregnant and ill.

F.F.F. decided, rather than risk her life to end the pregnancy, to let her have her kittens. We are so glad we did! She is ordinarily a petite, little girl, but nursing and eating the kitten food, has temporarily given her a stomach bulge.

After being separated from her four rambunctious kittens, she returned to her svelte self. Her martini-olive, green eyes are quite striking! Come see for yourself.

She was a wonderful mom and is now ready to shine and be someone's pampered pet.

Evans is one of Zephyr's sons. He is a "shoulder rider" and chooses the people he wants to ride on. Evans would prefer being an only cat but accommodates other cats if he has to. He tends to be possessive of his "chosen" persons.

He is independent and very loving. Evans does get his feelings hurt when he feels ignored and will sometimes leap on your shoulder to get your attention. He should make a loving, loyal and active companion for some lucky person or family. is one of Zephyr's sons. He is a "shoulder rider" and chooses the people he wants to ride on. Evans would prefer being an only cat but accommodates other cats if he has to. He tends to be possessive of his "chosen" persons.

He is independent and very loving. Evans does get his feelings hurt when he feels ignored and will sometimes leap on your shoulder to get your attention. He should make a loving, loyal and active companion for some lucky person or family.
If you would like to meet any of the animals listed on the FFF or Petfinder sites,
you can contact Sally.




Ages of our cats and kittens are approximate and may reflect the age





at which the cat entered F.F.F.'s Program.
F.F.F. makes every effort to update the ages of our cats periodically.





When inquiring regarding one of our cats, please ask regarding the current age.



ALERT:
EMERGENCY SCHEDULE CHANGE!

FFF will be holding special MAY ADOPTION DAYS ON

SATURDAY, MAY 21st
&
SUNDAY, MAY 22nd

1:00 PM - 4:00 PM


at

RHEEM VALLEY PET SHOPPE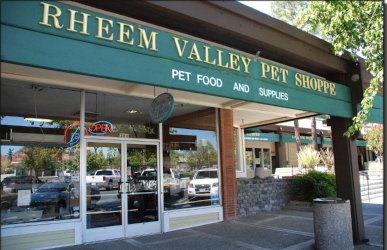 Come join us at the Rheem Valley Pet Shoppe for an Adoption Weekend. The nice people at Rheem Valley Pet Shoppe have invited us to bring our Formerly Friendless Felines to "Meet and Meow" with you, along with our Featured Pet.
F.F.F. Policies
Adopting a Friend
An interview, application and home visit is required, followed by a 5-7 day trial visit of the selected pet in the prospective adoptive home. At the end of the trial period, FFF will evaluate the trial visit and determine the suitability for adoption. If deemed necessary by FFF, a final home visit is required. An Animal Care Adoption Contract is required to be signed by the adopter and a legal FFF representative, upon final FFF approval. The adopter(s) must be of legal age to sign a legal contract.

FFF does NOT allow FFF animals to be given as gifts or adopted for third parties.

FFF would appreciate a contribution to help offset our veterinary costs which include:
Combo test for FeLV and FIV (feline leukemia and feline AIDS)
First FVRCP
Spay or Neuter
Pain medications for recovery
De-worming
Flea control
Microchip
Special circumstance adoptions are available for eligible adopters.
Micro-Chipping
In an effort to provide our F.F.F. graduates, their families, and our dedicated F.F.F. fosters/staff with peace of mind, we have begun micro chipping all of our adoptees. This will provide a safety net for our formerly friendless felines that go on to their new homes.

F.F.F. is listed as the secondary contact in the event that an emergency or unforeseen circumstance causes them to be lost, stolen or strayed. This should make sure that our F.F.F. adoptees will always have a friend if they are in need and always be "formerly friendless".
Appointments
We show our cats by appointments in the evenings during the work week, either at our adoption site, or your home. Appointments can be made with Sally through our HAVE CAT WILL TRAVEL Program. Availability of the cats or kittens for appointment depends on the availability of the foster and transportation arrangements. If you see a cat or kitten you are interested in on our website, contact Sally via our email or by phone to check on the availability of that cat or kitten for evening appointments.
Adoption Criteria
As a rule, F.F.F. does not offer kittens below twelve-to-fourteen weeks of age for adoption. All F.F.F. cats and kittens are combo tested for feline AIDS and feline Leukemia prior to adoption. Our veterinarians have advised us that the testing for these diseases is not accurate or dependable below twelve-to-fourteen weeks of age. Therefore, we will not release any cat or kitten for adoption until we can be assured of an accurate test result.

It is F.F.F.'s philosophy that we will not knowingly adopt any cat or kitten into your home that we wouldn't place in our own homes. We appreciate your understanding.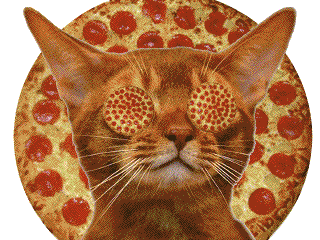 PIZZA LOVERS !??
Now YOU can enjoy delicious pizza....
AND
Help FRIENDS OF THE FORMERLY FRIENDLESS
JUNE 8th, Wednesday ... PATXI'S in Lafayette will donate a 10% of ALL
PROCEEDS that day to FRIENDS OF THE FORMERLY FRIENDLESS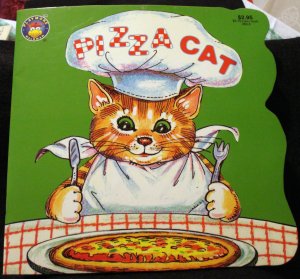 CAN'T MAKE IT THAT DAY?
PATXI'S will credit ALL take out orders, gift cards used that day, catering
or "half bake" orders to take home for cooking... to FFF totals for the day.
BETTER YET.... ORDER or SPONSOR an office, club, event, luncheon and ORDER from PATXIS that day! You can view their MENU online at patxisPizza.com
PETUNIA'S SPECIAL SURPRISE
PATXI'S will design a special vegetarian pizza in honor of our PETUNIA that day. YOU can order pizza or any other delicious item that day or ask them for PETUNIA'S PIZZA... and it will count toward our fundraising total.
While you are there enjoying your meal, stop by and see PETUNIA and me at our information table in front of PATXI'S.

PATXI'S LAFAYETTE
The Clocktower
3577 Mt. Diablo Blvd.
Lafayette, CA 94549 
925-299-0700
Hours
Monday-Friday 7 a.m.-10 p.m.
Saturday-Sunday 8 a.m.-10 p.m.
P.S. - Tell them "Petunia Sent Me"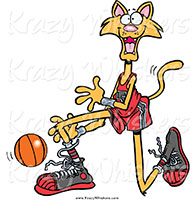 Come and enjoy the PLAYOFFS with good food, great bar and great company. GO WARRIORS!

MEET FFF AND PETUNIA

PETUNIA and I look forward to seeing you there...
Our funds raised that day will help us continue our COMMUNITY AIDprograms, benefit our MEDICAL program and help us to continue to promote Humane Education in our communities and schools.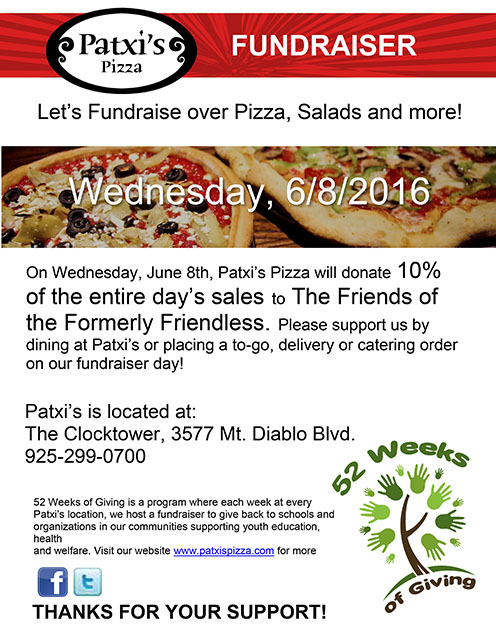 How and When to Care for and Socialize Feral Kittens
When you come across outdoor kittens, you may feel the need to immediately pick them up and bring them home with you, but that might not be the best thing for the kittens, or for you. Here are some guidelines on how to decide if kittens in a colony should be removed and socialized for adoption, and how to care for them should you choose to remove them and raise or socialize them yourself. You can find more in-depth information by ordering kitten care products from our online marketplace. These guidelines are just that, and they should not be used as a substitute for veterinary care.
In addition to the information below, consider looking into Feral Friends in your area. These are local individuals, organizations, and veterinarians or clinics that may be able to help with hands-on advice, information about borrowing equipment, and veterinarians or clinics that can spay and neuter feral cats. Request a list of Feral Friends in your area.
1. First Steps When You Find Kittens Outdoors
You've got a decision to make. Your first instinct when you see kittens may be to swoop them up and take them home with you, but that is not always in the best interest of the kittens, or you. Socializing and caring for feral kittens is a time-consuming process which requires devotion, patience, and attention. The decision to bring feral kittens into your home should not be taken lightly.
Some kittens may need intervention if they are not doing well. Remember that early weaning of kittens who seem to be doing well may lead to increased mortality or failure to thrive. Although kittens begin weaning prior to eight weeks of age, if it's safe they should remain with their mother until then to learn proper behavior and socialization.
Ultimately, you have to use your own judgment depending on the kitten's circumstances and your time and resources. The best way to help all of the cats in the colony is to perform Trap-Neuter-Return and not spend all your time socializing kittens. Read our How to Conduct Trap-Neuter-Return guide for help.
Before you move forward, consider:
Time: Do you have the time it takes to socialize kittens? You will have to commit to caring for them one-on-one for at least a couple of hours each day, for a period of a few weeks to a month or longer. If the kittens are neonatal, they will require even more specialized care, including round-the clock bottle-feeding. Make sure you know ahead of time what this entails. Sadly, people often bring feral kittens into their home and then do not take the time to work with them. Weeks, or months, later, they realize that they cannot touch the cat, they have feral cats in their home that cannot be adopted.
Adoption Expertise and Connections: After socializing the kittens, they will need adoptive homes. Do you have the network, friends, acquaintances, organizations, to help you find those homes? Finding and screening homes for kittens takes work. Consider the paperwork required; adoption fees, forms, and contracts, as well as your ability to get the kittens neutered before adoption when deciding whether to socialize them or not.
*Note: Alley Cat Allies recommends early-age spay/neuter. A kitten can be neutered as long as it weighs two pounds. Learn more.
Kitten Age: Healthy kittens four months of age or older can stay in their colony, and Alley Cat Allies does not recommend attempting to socialize kittens older than this. These kittens should be neutered, vaccinated, and returned to their outdoor home.


How to Determine Kitten Age
See photos of kitten progression week-by-week
See photos of kitten progression at-a-glance
- Under one week: (3-8 oz) Eyes are shut, ears are folded down, and kittens are unable to walk. They can purr and make tiny noises. The umbilical cord may still be visible.
- One-two weeks: (8-11 oz) Eyes start to open (they are blue) and focus. Ears begin to open and movement is improved to crawling, snuggling, and kneading.
- Three weeks: (7.5-14.5 oz) Eyes fully open and ears are open and standing up. The kitten will start to respond to noises and movement. The first wobbly steps are taken and baby teeth start to come in.
- Four-five weeks: (8-16.75 oz) Running, playing, digging, and pouncing occur often. Kittens will start to wean and will be able to lap up formula, eat soft food, and use the litter box by themselves. Eyes have fully changed from blue to their adult color.
- Eight weeks: (2 lbs) Kittens look like little versions of full grown cats.
Article Reprinted from Alley Cat Allies©
PETUNIAS TIP:
REVIVAL ANIMAL HEALTH, an online pharmacy and pet supply company, now carries CLINICARE, which is excellent for weak and/or recovering animals.
•Selling your house?
•Buying a new one?
•Know someone who is?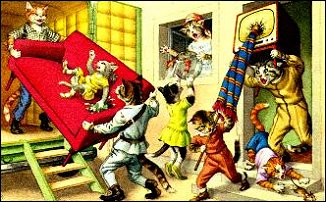 Our pet friendly supporter / Realtor, Bonnie Andrews, has extended a generous offer to FFF referrals! For every FFF referral that results in a finalized contract with her, she will DONATE 10% of her commission to FFF!

A win win situation for all... a dedicated, pet-friendly Realtor, to work with you to meet your needs, and. you can help our FFF Medical Fund that helps needy FFF fosters and community animals. You can contact Bonnie Andrews at:
Bonnie Andrews
Windermere Realty
Email : bonniedanes@windermere.com
Cell Phone: 510-478-8266







S.O.C.K.F.I.P
EVENT...






EXCITING NEWS... PETUNIA and I recently attended the SOCKFIP meeting to receive an update on the battle vs. FIP.

A promising new trial study is now underway at UC Davis Companion Health, to test the effectiveness of antiviral drug(s), that could stop FIP from replicating! The study is a two-year study of 40 selected cats with naturally occurring FIP. The study has begun, and we await, with great excitement and promise, the possibility of DEFEATING FIP...

FIP is the scourge of the 21st Century in the feline world of medicine. A victory against this disease would be a landmark breakthrough that would save and change the lives of countless cats and their families!

As well, a breakthrough in this field could translate to major knowledge and progress in human studies and other corona virus studies!

We fervently support Dr. Niels Pedersen and Dr. Brian Murphy in their quest to defeat one of the most insidious and complex viruses of our time!

VISIT SOCKFIP for ongoing progress and updates on this, and other SOCKFIP News.



S.O.C.K.F.I.P. SEASONAL APPEAL!




SUPPORT FIP RESEARCH  AT UC DAVIS-SOCK FIP!

We are very grateful for your loyal support to 'Save Our Cats and Kittens from Feline Infectious Peritonitis (SOCK FIP) - funding for FIP Research at UC Davis. PLEASE REMEMBER SOCK FIP in your YEAR END GIFTING and MATCHING GIFT PROGRAMS WITH YOUR EMPLOYER I SOCK FIP is matching gift eligible - 501(c)(3) -#27-1523038.


FIP IS NOT A RARE DISEASE: One in 300 cats seen at veterinary institutions in the US die of FIP and hundreds of thousands of cats die globally each year. Dr. Niels Pedersen has devoted much of his renowned career to FIP research. He has published over 50 scientific papers and reviews on FIP alone. All this hard work is paying off, as great strides have been made in the past few years. There is· much to celebrate in 2015 as Dr. Pedersen nears one of the most important studies to date. SOCK FIP is extremely hopeful that Dr. Pedersen is on the path to frontier the first effective and proven treatment specifically for Feline Infectious Peritonitis.
NEXT MONTH: Dr. Pedersen embarks upon one of the most important studies to date - a field trial commences in January 2016 with protease inhibitors that have proven great promise in the Pedersen lab in arresting FIP. Now it is time to prove efficacy in the field with natural FIP cases. Much arduous and difficult research· has taken place to get to this juncture. Yet there are still more milestones and sizable costs related to proving and clearing a drug treatment for market. If the field trails correlate efficacy, the compounds will then progress to a rigorous and very expensive drug approval process.
Your continued support is needed to ensure there is funding to move this process along, until FIP is eradicated. No amount is too small. FIGHT FIP TO THE FINISH!




Together we will SOCK IT TO FIP!

YES! I WOULD LIKE TO MAKE A DONATION TO SOCK FIP RESEARCH!
Please make your check payable to: SOCK FIP and send it to:
SOCKFIP
P.O. Box602
Davis, CA. 95617

OR:

Donate with your Credit Card (Amex, Visa, Mastercard) via PAY PAL – on the SOCKFIP.org website, URL: http://www.sockfip.org/donations and click "Donate" Pay Pal link.
We are humbled and honored to have received the Rescue Award from SimplyCatBreeds.org for recognition of our efforts to provide rescue services to needy "formerly friendless felines". We have shared their commendation below.
We at SimplyCatBreeds.org are pleased to present you with a Cat Rescue Award for excellence in helping needy cats who just need a warm home and some love. We take pride in acknowledging the best organizations around the country with our special award emblem, recognizing them for their outstanding work - Friends of the Formerly Friendless is absolutely an organization we place among those that need recognition.

Thank you for all the work you and your organization provides for cats in need. We know exactly how difficult and thankless a task it can be, so we hope this little token helps even a little bit.
While we are honored to have received this recognition, our work and story would not be possible without our dedicated and hard working, fosters, community support, compassionate veterinarians and excellent web master/website designer. We will display the award medallion proudly on our websites in recognition of all their efforts to help Friends of the Formerly Friendless in their Rescue mission.