News & In-fur-mation
Click the Donate button above to donate directly

to FFF via Paypal.


Welcome iGive Shoppers!

Donate to FFF While you shop, with AmazonSmile
ANNOUNCEMENT...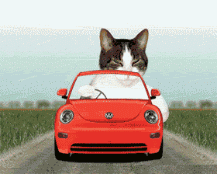 FFF HAS GONE MOBILE!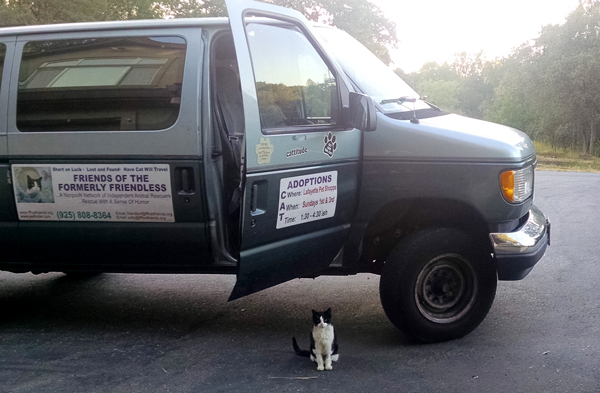 FFF has left the Lafayette Pet Shoppe due to the store's closing.

FFF will continue private showings/appointments through our HAVE CAT WILL TRAVEL PROGRAM to show our "Formerly Friendless Felines" until we can secure another monthly adoption site to be able "meet and meow" with our public.
We will be holding a series of SPECIAL ADOPTION EVENTS.
CONSULT our WEBSITES, fffcatfriends.org and Petfinder.com/Friends of the Formerly Friendless for our future SCHEDULES and LOCATIONS.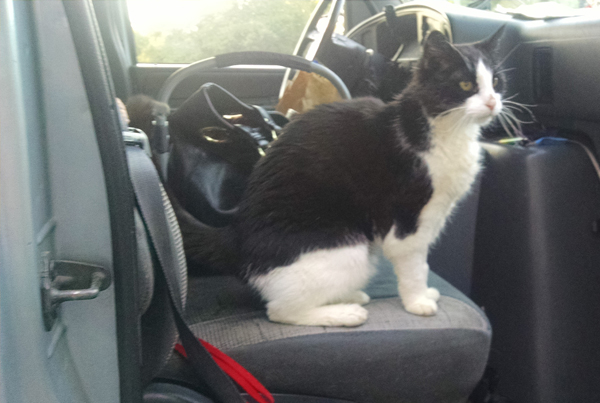 We look forward to seeing you at our new locations.

PETUNIA and I look forward to seeing you.

FFF STAFF
VALENTINE MESSAGE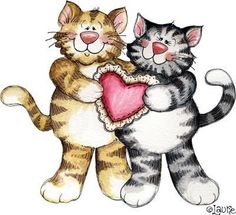 Once again we celebrate Valentine's Day and those we love and hold dear. We celebrate and recognize that LOVE comes in all shapes and sizes. If you are considering adding a new feline member to your, we will be glad to introduce you to our wonderful, "formerly friendless" feline friends. There is truly no substitute for the unconditional love the right loving kitty can bring to you and to your home. As with human relationships, matching the right kitty that will bond with you and your home, takes time and thought. For that reason, we do not encourage giving cats or pets for gifts. Rather we would encourage you to contact us to come and meet with the kitty(s) of your choice. Since this is one of the rare times in your life that you can choose your "family member(s)"! We are glad to help find just the right "match" for you and yours.


During this time of the year, we also want to take this opportunity to remind everyone that CHOCOLATE, and other edible and FLORAL tokens of Love, can be FATAL to pets. During this time of year, the danger of poisonings, especially by chocolate, is very high. Please make sure that all edible gifts and flowers are out of reach so that the LOVE they express does not turn into a tragedy.

WE would like to invite you to BRING YOUR SWEETHEART(S) to meet OUR SWEETHEARTS this PRE-VALENTINES' DAY WEEKEND. We will be there SATURDAY AND SUNDAY, FEBRUARY 6th and 7th, 2016 at Rheem Valley Pet Shoppe, 1:30- 4:30. Drop by and meet our "sweeties" and grab a valentine snack, compliments of FFF and Petunia.
ANNOUNCEMENT...


Friends of the Formerly Friendless is excited to participate in the AmazonSmile Program.  Now when we all shop at Amazon.com, FFF can receive much needed funds to continue our lifesaving rescue work.

FFF will receive .5 percent of purchase amount directly to our FFF account.  We feel that it is a win-win proposition for all.  WE SHOP… FFF CRITTERS BENEFIT!
Our Featured ...
Sweethearts
Charlie Horse, Felicity & Esmerelda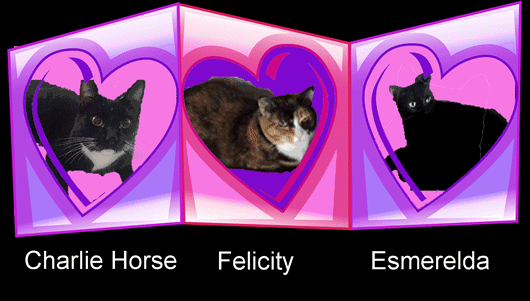 Charlie Horse
CHARLIE.. aka "Charlie Horse" is a high energy, curious, independent but loving tuxedo kitten who loves to gallop through the house playing tag with his shy brother, Oliver. They are both 8 and half months old as of January 2016. Although we would be pleased to see both brothers adopted together, Charlie Horse , would be fine in a household with another friendly, playful cat or kitten. He is affectionate with people and would expect him to blend in well with household with non aggressive dog or cat and supervised , gentle children.
He has a slight scar in one eye but vet indicates it does NOT interfere with his vision nor is expected to cause issue in the future.
Visit Charlie Horses' Information Page
Felicity
Felicity is a beautiful, young Calico who was dumped along with her handicapped kitten in a dirty carrier in a Safeway parking lot. A Good Samaritan rescued her and brought her to our adoption site where we promptly entered her and her son into our program. Luckily, our vet examined them and declared both were none the worse for wear. 

Her son, Tiny Tim, has since been adopted. Now it is momma's turn. She is a placid, quiet, young cat who prefers to be an only cat, yet she can tolerate another non aggressive cat. She is very independent yet responds to affection.
UPDATE
It was with great disappointment that our Felicity came back to FFF due to situational problems in her new home. Felicity is exhibiting a desire to go outside and needs a home where she has supervised or enclosed outdoor space.
She also needs a home where she is not going to be confined in a room for several hours. If you can provide with companionship and a safe environment for our Felicity, please call us.
Visit Felicitys' Information Page
Esmerelda
ESMERELDA is a beautiful, sleek , ebony beauty  with piercing emerald eyes. She is an affectionate girl that gets along with our other friendly kitty fosters. She likes attention and is affectionate with people,although initially shy.
She should really blossom in a home of her own. ...being a nice blend of active, and playful, but content to be with you on the couch.
Visit Esmereldas' Information Page
You can see all of our adoptable animals at our adoption pet list here.




Ages of our cats and kittens are approximate and may reflect the age





at which the cat entered F.F.F.'s Program.
F.F.F. makes every effort to update the ages of our cats periodically.





When inquiring regarding one of our cats, please ask regarding the current age.



FEBRUARY ADOPTION DAYS
FFF will be holding a special FEBRUARY ADOPTION DAYS ON

SATURDAY, FEBRUARY 6th
&
SUNDAY, FEBRUARY 7th

1:00 PM - 4:00 PM


at

RHEEM VALLEY PET SHOPPE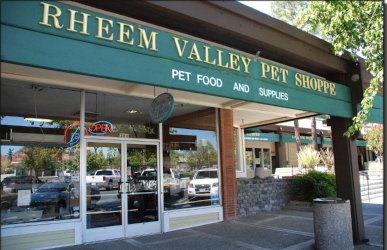 Come join us at the Rheem Valley Pet Shoppe for an Adoption Weekend. The nice people at Rheem Valley Pet Shoppe have invited us to bring our Formerly Friendless Felines to "Meet and Meow" with you, along with our Featured Pet.
F.F.F. Policies
Adopting a Friend
An interview, application and home visit is required, followed by a 5-7 day trial visit of the selected pet in the prospective adoptive home. At the end of the trial period, FFF will evaluate the trial visit and determine the suitability for adoption. If deemed necessary by FFF, a final home visit is required. An Animal Care Adoption Contract is required to be signed by the adopter and a legal FFF representative, upon final FFF approval. The adopter(s) must be of legal age to sign a legal contract.

FFF does NOT allow FFF animals to be given as gifts or adopted for third parties.

FFF would appreciate a contribution to help offset our veterinary costs which include:
Combo test for FeLV and FIV (feline leukemia and feline AIDS)
First FVRCP
Spay or Neuter
Pain medications for recovery
De-worming
Flea control
Microchip
Special circumstance adoptions are available for eligible adopters.
Micro-Chipping
In an effort to provide our F.F.F. graduates, their families, and our dedicated F.F.F. fosters/staff with peace of mind, we have begun micro chipping all of our adoptees. This will provide a safety net for our formerly friendless felines that go on to their new homes.

F.F.F. is listed as the secondary contact in the event that an emergency or unforeseen circumstance causes them to be lost, stolen or strayed. This should make sure that our F.F.F. adoptees will always have a friend if they are in need and always be "formerly friendless".
Appointments
We show our cats by appointments in the evenings during the work week, either at our adoption site, or your home. Appointments can be made with Sally through our HAVE CAT WILL TRAVEL Program. Availability of the cats or kittens for appointment depends on the availability of the foster and transportation arrangements. If you see a cat or kitten you are interested in on our website, contact Sally via our email or by phone to check on the availability of that cat or kitten for evening appointments.
Adoption Criteria
As a rule, F.F.F. does not offer kittens below twelve-to-fourteen weeks of age for adoption. All F.F.F. cats and kittens are combo tested for feline AIDS and feline Leukemia prior to adoption. Our veterinarians have advised us that the testing for these diseases is not accurate or dependable below twelve-to-fourteen weeks of age. Therefore, we will not release any cat or kitten for adoption until we can be assured of an accurate test result.

It is F.F.F.'s philosophy that we will not knowingly adopt any cat or kitten into your home that we wouldn't place in our own homes. We appreciate your understanding.



Caring for Community Cats in Cold Weather
by Kristen
The arrival of winter brings freezing temperatures for many of us. While we are usually able to keep the pets we care for indoors, community cats and feral cat colonies can use some extra help during these cold winter months. Whether you help with a few cats or are currently manage a colony, here are some tips for keeping our feline friends healthy and safe during the winter months.
Food and Water
Keeping food and water from freezing in very cold temperatures can sometimes be a challenge and there are several options you can try. Choose a food and water dish made of thick plastic (think Tupperware type material) as it will take longer for the bowl's contents to freeze than bowls made of stainless steel or other materials. You can place the bowls in a Styrofoam cooler to help further insulate them from the elements and change the water often. There are also heated and solar powered dishes on the market that can help prevent food and water from freezing in colder temperatures. For more on how to prevent water from freezing, please visit our blog post.
Creating a feeding statio

n

Even a quick, simple set-up that provides something that acts as a roof and sides can serve as a feeding station. A plastic storage bin turned on its side can be a good option, be sure that it large enough to accommodate the food, water and at least one cat. Providing a feeding set up with a roof and sides will help protect the cats' food and water from the elements. Be sure to set any feeding stations up in a safe area and preferably out of sight.
Feed on a schedule
While we are often pressed for time, a feeding schedule can be really helpful during the winter months. If the cats you care for know when to come around for food, they'll spend less time out in the elements.
Shelter
Shelter is essential. There a many options for building your own cat shelter, from simply re-purposing existing items to building from a design. To quickly build an easy cat shelter, simply take a foam bin and elevate it slightly off the ground, making sure that the bin is weighted down enough to withstand the winter elements. Then cut a small, cat-sized hole (about 6 to 8 inches wide) and fill with straw! Check out the ASPCA Pro site more information on making winter shelter bins. For those interested in building feral cat houses, a video and great step-by-step plans (including measurements) are available in our blog post, How To Build Feral Cat Shelters.
For those who would prefer not to build or make a cat shelter, there are several feral cat houses available for purchase through various retailers. Regardless of what type of shelter you choose, be sure that they are placed in an area safe from predators, such as behind a fence.
Replace the straw for any currently managed feral cats. Winter is a good time to make sure that the cats in your care are staying as warm as possible. It is important to make sure that straw (and not hay) is being used, as it is the best insulated bedding for these types of cat shelters. Using hay may attract unwanted or hungry wildlife, and like towels or blankets, will retain more moisture. Straw is moisture resistant and will provide better insulation.

Keep the feeding and shelter area shoveled or clear as possible so that cats have easier access to shelter and food.
Always check underneath car, hood, and tires before starting your vehicle in the winter. Cats will sometimes crawl near a car's engine or above the tires seeking warmth.
Article reprinted from Petfinder©
PETUNIAS TIP:
REVIVAL ANIMAL HEALTH, an online pharmacy and pet supply company, now carries CLINICARE, which is excellent for weak and/or recovering animals.

SHOPPING FOR YOUR VALENTINE?

HELP F.F.F. WHILE YOU SHOP!
F. F. F. has enrolled in the SAVE MART S.H.A.R.E.S. PROGRAM !

(Supporting Humanities, Arts, Recreation, Education, Sports)
HOW DOES IT WORK ?
With a swipe of each S.H.A.R.E.S. card issued at any participating supermarket , a portion of the qualified purchases will automatically be donated to FFF in the form of S.H.A.R.E.S. points.
The more points FFF earns, the more FFF earns.! Up to 3% of the qualified purchases made is credited to FFF's account with each swipe.
* (Some exclusions apply; purchases not eligible for points are: postage,gift cards, event tickets, ticket master,BART, lotto, fuel, check cashing fees, liquor discounts , charity icon sales, sales tax. S.H.A.R.E.S. cards cannot be combined with other discount cards i.e. gas cards.)
WHERE CAN I GET MY S.H.A.R.E.S CARD..?
Just contact FFF and we can issue your S.H.A.R.E.S card .....FREE.
There is NO registering of your personal information, credit card,etc
You can start using your card immediately at the participating stores...
SAVE MART , LUCKY, FOOD MAXX..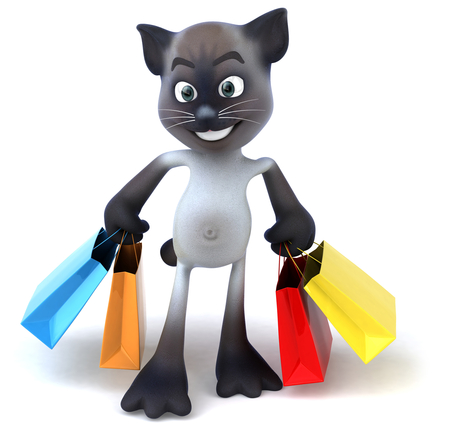 We will distribute cards, upon request, at our mobile adoption sites on adoptions days/ events and through our HAVE CAT WILL TRAVEL PROGRAM. CHECK OUR WEBSITES for our Events and ADOPTION days and locations, AND/OR we issue them to you via the mail.
CONTACT FFF at (925) 808-8364.
LOOK for F.F.F. throughout the community for other distribution sites.
P.S. Save your shopping bag, your cat will love you for it! Free instant cat toy!
•Selling your house?
•Buying a new one?
•Know someone who is?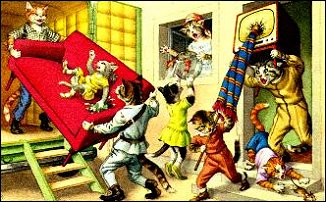 Our pet friendly supporter / Realtor, Bonnie Andrews, has extended a generous offer to FFF referrals! For every FFF referral that results in a finalized contract with her, she will DONATE 10% of her commission to FFF!

A win win situation for all... a dedicated, pet-friendly Realtor, to work with you to meet your needs, and. you can help our FFF Medical Fund that helps needy FFF fosters and community animals. You can contact Bonnie Andrews at:
Bonnie Andrews
Windermere Realty
Email : bonniedanes@windermere.com
Cell Phone: 510-478-8266







S.O.C.K.F.I.P
EVENT...






The first FIP CHAT, held at the Center for Animal Companion Health at UC Davis, gave those attending a unique opportunity to meet and hear a presentation by world famous ,Niels Pedersen and fellow researcher Dr. Brian Murphy, on the ongoing promising research on FIP. The CHAT was well attended by an overflow crowd, with interested cat lovers traveling from as far away Utah to be able to participate in this unique opportunity to hear and question foremost authorities on FIP.

At the end of the presentation and question and answer session, SOCK FIP presented Dr. Pedersen with a check for $15,500 toward his FIP research.

This current research looks promising toward finally being able to finally deal a death blow to the deadly disease called FIP.




Stay tuned for updates on this promising research.




For more info, please visit the SOCKFIP.org website.



S.O.C.K.F.I.P. APPEAL!




YEAR END APPEAL TO SUPPORT FIP RESEARCH  AT UC DAVIS-SOCK FIP!

We are very grateful for your loyal support to 'Save Our Cats and Kittens from Feline Infectious Peritonitis (SOCK FIP) - funding for FIP Research at UC Davis. PLEASE REMEMBER SOCK FIP in your YEAR END GIFTING and MATCHING GIFT PROGRAMS WITH YOUR EMPLOYER I SOCK FIP is matching gift eligible - 501(c)(3) -#27-1523038.


FIP IS NOT A RARE DISEASE: One in 300 cats seen at veterinary institutions in the US die of FIP and hundreds of thousands of cats die globally each year. Dr. Niels Pedersen has devoted much of his renowned career to FIP research. He has published over 50 scientific papers and reviews on FIP alone. All this hard work is paying off, as great strides have been made in the past few years. There is· much to celebrate in 2015 as Dr. Pedersen nears one of the most important studies to date. SOCK FIP is extremely hopeful that Dr. Pedersen is on the path to frontier the first effective and proven treatment specifically for Feline Infectious Peritonitis.
NEXT MONTH: Dr. Pedersen embarks upon one of the most important studies to date - a field trial commences in January 2016 with protease inhibitors that have proven great promise in the Pedersen lab in arresting FIP. Now it is time to prove efficacy in the field with natural FIP cases. Much arduous and difficult research· has taken place to get to this juncture. Yet there are still more milestones and sizable costs related to proving and clearing a drug treatment for market. If the field trails correlate efficacy, the compounds will then progress to a rigorous and very expensive drug approval process.
Your continued support is needed to ensure there is funding to move this process along, until FIP is eradicated. No amount is too small. FIGHT FIP TO THE FINISH!




Together we will SOCK IT TO FIP!

YES! I WOULD LIKE TO MAKE A YEAR END DONATION TO SOCK FIP RESEARCH!
Please make your check payable to: SOCK FIP and send it to:
SOCKFIP
P.O. Box602
Davis, CA. 95617

OR:

Donate with your Credit Card (Amex, Visa, Mastercard) via PAY PAL – on the SOCKFIP.org website, URL: http://www.sockfip.org/donations and click "Donate" Pay Pal link.
We are humbled and honored to have received the Rescue Award from SimplyCatBreeds.org for recognition of our efforts to provide rescue services to needy "formerly friendless felines". We have shared their commendation below.
We at SimplyCatBreeds.org are pleased to present you with a Cat Rescue Award for excellence in helping needy cats who just need a warm home and some love. We take pride in acknowledging the best organizations around the country with our special award emblem, recognizing them for their outstanding work - Friends of the Formerly Friendless is absolutely an organization we place among those that need recognition.

Thank you for all the work you and your organization provides for cats in need. We know exactly how difficult and thankless a task it can be, so we hope this little token helps even a little bit.
While we are honored to have received this recognition, our work and story would not be possible without our dedicated and hard working, fosters, community support, compassionate veterinarians and excellent web master/website designer. We will display the award medallion proudly on our websites in recognition of all their efforts to help Friends of the Formerly Friendless in their Rescue mission.