News & In-fur-mation
ANNOUNCEMENT...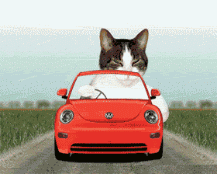 FFF IS GOING MOBILE!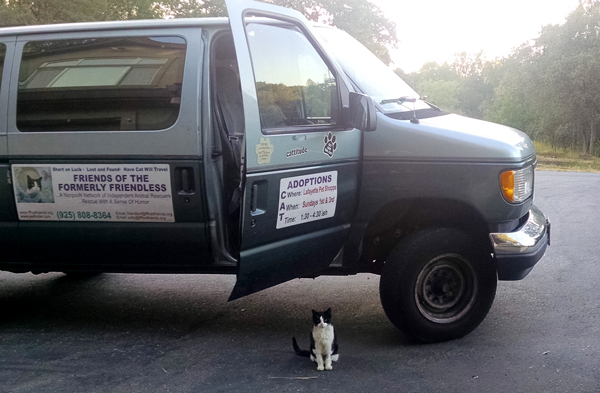 FFF has left the Lafayette Pet Shoppe due to the store's closing.

FFF will continue private showings/appointments through our HAVE CAT WILL TRAVEL PROGRAM to show our "Formerly Friendless Felines" until we can secure another monthly adoption site to be able "meet and meow" with our public.
We will be holding a series of SPECIAL ADOPTION EVENTS.
CONSULT our WEBSITES, fffcatfriends.org and Petfinder.com/Friends of the Formerly Friendless for our future SCHEDULES and LOCATIONS.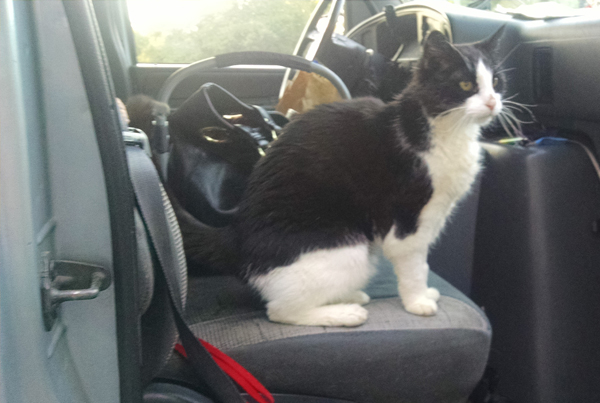 We look forward to seeing you at our new locations.

PETUNIA and I look forward to seeing you.

FFF STAFF
NOVEMBER ADOPTION DAYS
FFF will be holding a special NOVEMBER ADOPTION DAYS ON

SATURDAY, NOVEMBER 7th
&
SUNDAY, NOVEMBER 8th

1:00 PM - 4:00 PM


at

RHEEM VALLEY PET SHOPPE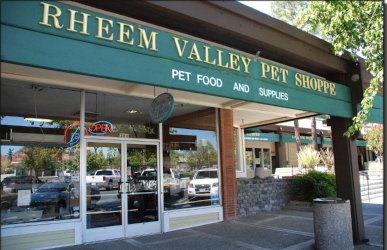 Come join us at the Rheem Valley Pet Shoppe for an Adoption Weekend. The nice people at Rheem Valley Pet Shoppe have invited us to bring our Formerly Friendless Felines to "Meet and Meow" with you, along with our Featured Pet.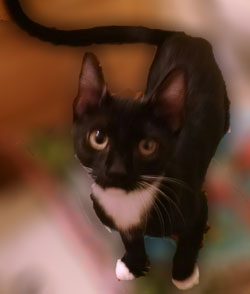 As well, our Ambassador-in-Training, CHARLIE, will be on hand to greet you.
Thanksgiving Message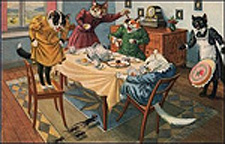 "At this time of year, we stop to celebrate our good fortune, family and friends. It is a time to be thankful for what we have...to share with good friends and family...both "people" and "critter" family. We at FFF want to take this time to extend our best wishes to you, our supporters and friends, and our sincere thanks for your support and friendship throughout the year. We appreciate the support and care of our wonderful and dedicated veterinarians, Mike Evans and the staff at Animal Care Clinic and our new veterinary associates at Mother Lode Veterinary and Best Friends Veterinary. A thank you to the numerous community businesses such as California Signs and Graphics for our graphics/advertising and Paxti's Pizza. Special thanks to our fund raisers this year, Acme Chinese Foods, Animal Care Clinic.

We want to sincerely thank our web-tenders: Petfinder.com, Airtight Internet Services, Sean Kleen and Jim Fischer. Without their invaluable help...this screen would be blank ... literally!

It is also that time of year for me to ponder how far FFF has come from hand-lettered poster signs, portable tables and folding cages, hand-drawn graphics and initially, no web presence at all! With the help of dedicated people who shared my vision, FFF evolved into a community resource and all of those who helped it happen should take pride in knowing their contribution made a difference. Last, but not least, a sincere thanks to all of our loyal supporters, fosters, and adopters who, year after year, support us in our adoption and fundraising efforts. Thanks, Cathy, Karin & Bret, Kathie, Claudia, Paula, Sheila, Trish, Terry, Valerie, Susan, Caroline, Danielle & Dale, Kevin & Kathleen, Mary, Hank & Patty, and all those who regularly visit us to lend moral support and share their love with our foster kitties at Sunday adoptions.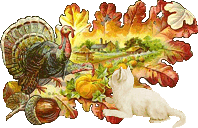 Thanksgiving is a time of reflection and memories.
For me, I am full of memories and thankful for the myriad of furry faces that have shared my life and became members of the FFF family.
Each and every one brought love, laughter and life's lessons to my life and to all whose lives were touched by them. Some have gone to the Rainbow Bridge to await reunion, many were adopted to loving, stable and forever homes, and some remain with us until a home can be found but still experience the security of knowing they are loved and will always be taken care of by those who love them. I truly am very fortunate to have shared and continue to share my life with committed people who foster our furry charges, and with the furry faces that still greet me at my door.

I give special thanks for having the love and trust of my beloved , Petunia with all the comedy , love and lessons she has taught me.

May each and every one of you know the gift of trust and unconditional love that a beloved animal family member can bring.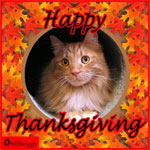 Finally, to my long suffering husband, Charlie, AKA Santa, for sharing his life and home with me and a myriad of kitties coming and going, a heartfelt purr and thank you.

We at FFF, both feline and people, wish you and yours, people and critters, a Happy and Restful Thanksgiving ... and a joyous Holiday.
Sally,
P. S. Petunia sends her "purrs" and wishes, too.
Safe Thanksgiving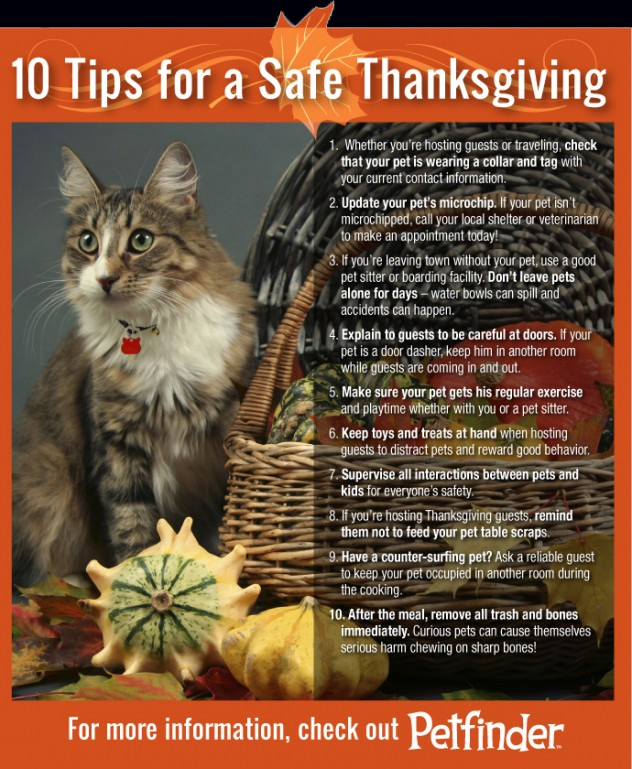 Our Autumn Critters. . .
Elwood, Esmerelda, Jules, Lucy, Nemo, Rosie, Sparkle & William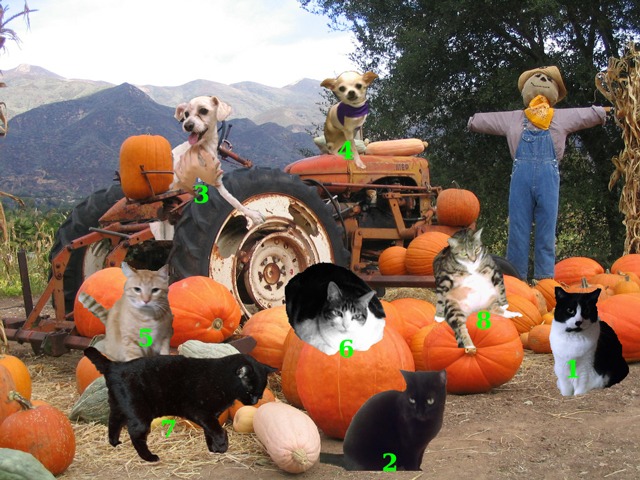 Click on the following links for More Information:
S.O.L RESCUE!
Jules is an approximately six year old, neutered, male Bichon mix, who was brought in by his owner, with life-threatening injuries from an attack by a larger neighborhood dog.  He was eventually surrendered and transferred to FFF for medical treatment and assistance in re-homing him.
He is fully recovered and an active and loving dog.  He does well with other dogs and cats. However, not surprisingly, he can be defensive around other male dogs. Smaller neutered male dogs may not be an issue. However, our home visit stage of our Adoption protocol, should determine this when Jules and resident dog initially meet under supervision.
Jules would make a wonderful addition with a family or couple who want an active, playful and intelligent canine family member.  He is currently available for adoption.
If you would like to provide T.L.C. and shelter for a needy cat, or dog... Contact: Sally - (925) 808-8364 FriendsOf@fffcatfriends.org
If you would like to meet any of the animals listed on the FFF or Petfinder sites,
you can contact Sally.
| | | |
| --- | --- | --- |
| | | |
F. F. F. has enrolled in the SAVE MART S.H.A.R.E.S. PROGRAM !

(Supporting Humanities, Arts, Recreation, Education, Sports)
HOW DOES IT WORK ?
With a swipe of each S.H.A.R.E.S. card issued at any participating supermarket , a portion of the qualified purchases will automatically be donated to FFF in the form of S.H.A.R.E.S. points.
The more points FFF earns, the more FFF earns.! Up to 3% of the qualified purchases made is credited to FFF's account with each swipe.
* (Some exclusions apply; purchases not eligible for points are: postage,gift cards, event tickets, ticket master,BART, lotto, fuel, check cashing fees, liquor discounts , charity icon sales, sales tax. S.H.A.R.E.S. cards cannot be combined with other discount cards i.e. gas cards.)
WHERE CAN I GET MY S.H.A.R.E.S CARD..?
Just contact FFF and we can issue your S.H.A.R.E.S card .....FREE.
There is NO registering of your personal information, credit card,etc
You can start using your card immediately at the participating stores...
SAVE MART , LUCKY, FOOD MAXX..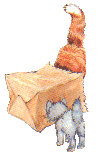 We will distribute cards, upon request, at our mobile adoption sites on adoptions days/ events and through our HAVE CAT WILL TRAVEL PROGRAM. CHECK OUR WEBSITES for our Events and ADOPTION days and locations, AND/OR we issue them to you via the mail.
CONTACT FFF at (925) 808-8364.
LOOK for F.F.F. throughout the community for other distribution sites.
P.S. Save your shopping bag, your cat will love you for it! Free instant cat toy!
PETUNIA, our
FFF

cat liaison and my kitty soul-mate, finally has her own column!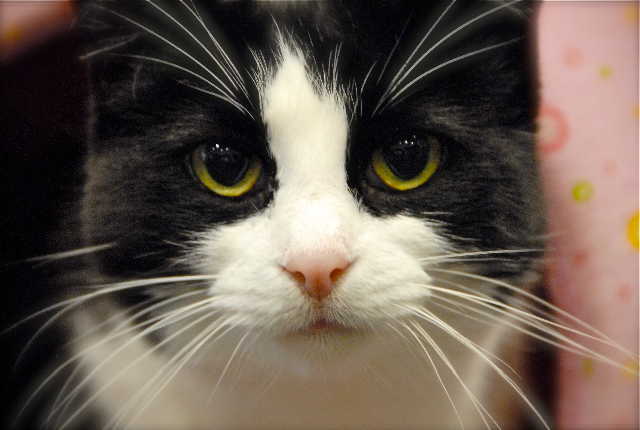 The idea for this column stemmed from comments my husband, and kitty Santa, made one day when PETUNIA seemed to be more in charge than we did...and we found ourselves" living on Petunia time "!

As he pointed out, PETUNIA has very definite ideas about things...and definitely has a mind of her own...and lets us know about things from a cat perspective. It just made sense to give her a chance to " educate" us humans about " all things CAT".

PETUNIA SAYS... will give us an opportunity to share and learn about a variety of topics that can benefit both human and kitty. She hopes to share information on kitty health issues, entertaining , enrichment, alternative medicine and vet care, emergency preparedness, problem solving and many more.

If you have a topic you would like for her to cover, please feel free to email her
in care of sally@fffcatfriends.org. Indicate

" Petunia Says"

in the subject box.



FFF,

and

PETUNIA

hope that you enjoy this new resource. See her new page at
Petunia Says...

SALLY

P.S.

PETUNIA

sends her regards.


EMERGENCY ALERT:
Xylitol, Sugar Substitute Toxic to Dogs, Now an Ingredient in Some Peanut Butters
CONSUMER ALERT:
The third AAFCO meeting for human grade claims and defining feed grade took place yesterday (10/27/15). The feed grade discussion was heated….to say the least.
Planning for substitute colony care.
Who will care for your cats when you cannot?


Life is full of the unexpected. Don't wait until you are not able to take care of your colony to find a substitute or replacement caregiver. If you are the only caregiver and nobody else knows your colony's location or size, don't wait another day to find a substitute caregiver. Most caregivers are very bonded with the cats they care for. They have named them, they know their routines and behaviors and the cats recognize their car and their voice when it is feeding time.
"Nobody is going to care for them like I do," you might think, but it is better to find a sincere person who can step in when you are out of town, or as much as we don't want to think about it, if you are ill, become disabled, or pass away. The best care you can give to the feral cats you look after is the arrangement for their ongoing care. You'll feel better that another compassionate person will fill your shoes if necessary.
Start with people who may already know about your colony that you believe you can trust and who may be interested in volunteering. Locate others in your town who are caring for cats or contact your local Trap-Neuter-Return organization. (You may be able to find a local organization through various online communities. If you cannot find one, you may want to create a network of like-minded cat caregivers or possibly a grassroots group for your town.
Follow these steps to find the best person for the job:
Gather all records. Be sure that all of the cats have been neutered and vaccinated for rabies. Ensure that all of their records are in order. Include photos of each cat and her/his name, behaviors, and friend(s) or others cats he/she is bonded to in the colony.
Locate potential candidates:
a. Check in with neighbors, store owners, friends, and family in the area. But, don't assume your family or friends will be the best for the job.
b. Ask the new property owners (if you are moving).
c. Post ads in the newspaper with your name and phone number. DO NOT include the address of the colony or your home address.
d. Post flyers around town, send messages to local e-mail lists, and post notices on local online bulletin boards.
e. Contact veterinarians and humane organizations in your community to let them know of your situation. Be sure to tell them that all the cats are neutered and vaccinated.
f. Check with Alley Cat Allies Feral Friends in your area. These fellow caregivers and trappers may be able to help, or know of someone near you that can. There may be a feral cat network active in your town.
Educate your substitute/replacement about your normal feeding schedule and ongoing care.Once you identify a replacement caregiver, explain what you do, which could include daily food, water, shelter upkeep, neuter of any new members, and the occasional vet visit. Provide the new caregiver with copies of all medical records (neuter certificates, rabies certificates and tags, microchip information if applicable, and a description and photo of each cat), and be sure to keep a copy for yourself.
Decide on the details of your arrangement. Will the substitute/replacement buy the cat food when they feed? You may need to share the monthly costs of caring for the colony together. They may not be financially capable, in which case you may need to continue to buy the food and make plans to get it to your new partner. What if a cat is injured or sick, will they trap and transport to a veterinarian? Decide in advance which veterinarian(s) are suitable to take a feral cat to and who will be covering the veterinary fees. Most veterinary clinics require payment at the time of services.
Sign an agreement. Write up a simple agreement stating that you are transferring to or sharing care of the cats with the new caregiver. Include specific information about the colony for clear identification. You should both sign and date this document, including both of your addresses and contact information.
Do everything you can to avoid relocating the cats. Relocating cats is only an option in dire circumstances when the cats' lives are threatened. It is hard on the cats and rarely successful. Familiarize yourself ahead of time with what relocation involves by reading Safe Relocation of Feral Cats.
In Case of Emergency
Carry information about your colony (and your companion animals at home) in your wallet. This will inform emergency workers of what to do in case something happens to you or a disaster occurs in your town or at your home. Include all contact information for your substitute caregiver, including names and phone numbers. The same kind of "Emergency Contact Card" can go in your car's glove compartment and to your back-up caregiver(s).
Post the same card on your refrigerator and other prominent places in your home. The information should be noticeable so family or emergency workers will not miss it! (Refer to PerPETual Care: Who Will Look After Your Pets if You're Not Around? by Lisa Rogak for more information.)


Article Reprinted from Alley Cat Allies©
PETUNIAS TIP:
REVIVAL ANIMAL HEALTH, an online pharmacy and pet supply company, now carries CLINICARE, which is excellent for weak and/or recovering animals.
•Selling your house?
•Buying a new one?
•Know someone who is?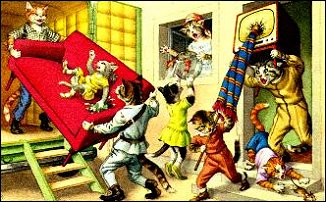 Our pet friendly supporter / Realtor, Bonnie Andrews, has extended a generous offer to FFF referrals! For every FFF referral that results in a finalized contract with her, she will DONATE 10% of her commission to FFF!

A win win situation for all....a dedicated, pet-friendly Realtor, to work with you to meet your needs, and. you can help our FFF Medical Fund that helps needy FFF fosters and community animals. You can contact Bonnie Andrews at:
Bonnie Andrews
Windermere Realty
Email : bonniedanes@windermere.com
Cell Phone: 510-478-8266







S.O.C.K.F.I.P
EVENT...






The first FIP CHAT, held at the Center for Animal Companion Health at UC Davis, gave those attending a unique opportunity to meet and hear a presentation by world famous ,Niels Pedersen and fellow researcher Dr. Brian Murphy, on the ongoing promising research on FIP. The CHAT was well attended by an overflow crowd, with interested cat lovers traveling from as far away Utah to be able to participate in this unique opportunity to hear and question foremost authorities on FIP.

At the end of the presentation and question and answer session, SOCK FIP presented Dr. Pedersen with a check for $15,500 toward his FIP research.

This current research looks promising toward finally being able to finally deal a death blow to the deadly disease called FIP.




Stay tuned for updates on this promising research.




For more info, please visit the SOCKFIP.org website.
We are humbled and honored to have received the Rescue Award from SimplyCatBreeds.org for recognition of our efforts to provide rescue services to needy "formerly friendless felines". We have shared their commendation below.
We at SimplyCatBreeds.org are pleased to present you with a Cat Rescue Award for excellence in helping needy cats who just need a warm home and some love. We take pride in acknowledging the best organizations around the country with our special award emblem, recognizing them for their outstanding work - Friends of the Formerly Friendless is absolutely an organization we place among those that need recognition.

Thank you for all the work you and your organization provides for cats in need. We know exactly how difficult and thankless a task it can be, so we hope this little token helps even a little bit.
While we are honored to have received this recognition, our work and story would not be possible without our dedicated and hard working, fosters, community support, compassionate veterinarians and excellent web master/website designer. We will display the award medallion proudly on our websites in recognition of all their efforts to help Friends of the Formerly Friendless in their Rescue mission.