News & In-fur-mation
Click the Donate button above to donate directly

to FFF via Paypal.


Welcome iGive Shoppers!

Donate to FFF While you shop, with AmazonSmile
ANNOUNCEMENT...


Friends of the Formerly Friendless is excited to participate in the AmazonSmile Program. Now when you shop at smile.amazon.com, FFF can receive much needed funds to continue our lifesaving rescue work.

| | | |
| --- | --- | --- |
| | | |

FFF will receive .5 percent of purchase amount directly to our FFF account. We feel that it is a win-win proposition for all. WE SHOP... FFF CRITTERS BENEFIT!

NOTE: AS OF APRIL 1ST, 2016, THE SHARES CARD WILL NO LONGER BE NEEDED. TO BENEFIT FFF

OUR SUPPORTERS WILL NEED TO REGISTER WITH E-SCRIP.
Community Bulletin Board!
GOOD NEWS!!!
GOOD SAMARITAN BILL HAS BEEN SIGNED INTO LAW!!!
New legislation dubbed the "Right to Rescue Law" signed into law by Governor Brown September 26th. 2016.
(b) (1) This section does not prevent a person from taking reasonable steps that are necessary to remove an animal from a motor vehicle if the person holds a reasonable belief that the animal's safety is in immediate danger from heat, cold, lack of adequate ventilation, lack of food or water, or other circumstances that could reasonably be expected to cause suffering, disability, or death to the animal.

(2) A person who removes an animal from a vehicle in accordance with paragraph (1) is not criminally liable for actions taken reasonably and in good faith if the person does all of the following:

(A) Determines the vehicle is locked or there is otherwise no reasonable manner for the animal to be removed from the vehicle.

(B) Has a good faith belief that forcible entry into the vehicle is necessary because the animal is in imminent danger of suffering harm if it is not immediately removed from the vehicle, and, based upon the circumstances known to the person a the time, the belief is a reasonable one.

(C) Has contacted a local law enforcement agency, the fire department, animal control, or the "911" emergency service prior to forcibly entering the vehicle.

(D) Remains with the animal in a safe location, out of the elements but reasonably close to the vehicle, until a peace officer, humane officer, animal control officer, or another emergency responder arrives.

(E) Used no more force to enter the vehicle and remove the animal from the vehicle than was necessary under the circumstances.

(F) Immediately turns the animal over to a representative from law enforcement, animal control, or another emergency responder who responds to the scene.
This proposed law updates have not been prepared and posted on the Legal Reference sites yet. For the full AB-797 and it's history can be read at the California Legislative Information Site.
---
(Spay Neuter Impact Program)
Our next SNIP spay/neuter clinic is scheduled on Sunday, October 9, 2016. Contra Costa County homeless, free-roaming cats and kittens (5 months old +) will be spayed or neutered, FVRCP and Rabies vaccinated, and surgically ear-tipped for permanent spay/neuter identification (standard procedure for cats released back outside) for only $15. Humane metal traps are required; resources to borrow or purchase traps will be provided.
Required reservations will be accepted beginning Saturday, September 10, after 9:00 a.m. by calling 925-473-5027. Space is limited and reservations are assigned to qualifying cats in the order received. SNIP provides services only to community cats (also known as "feral") being returned outside -- handleable or not -- in an effort to spay/neuter cats who are not accepted at many veterinary clinics, and at a cost that encourages caregivers to Trap-Neuter-Return (TNR). For all other cats, see Low-Cost Spay/Neuter Resources and Organizations Offering Financial Aid below.
Please note our minimum age limit is 5 months old. Younger kittens, generally weighing less than 4 lbs., often require post-operative intensive care and heating equipment to avoid hypothermia, a life-threatening drop in body temperature following anesthesia/surgery, that we cannot provide at a high-volume clinic. We sincerely apologize for any inconvenience this may cause, however, this is necessary for the health and safety of all our patients.
Cats and kittens over 5-6 months of age are old enough to breed and should be spayed or neutered as soon as possible. If any cat under your care is pregnant, please contact one of the low cost resources listed below immediately. Please do not wait for the clinic. It may be too late and you will be faced with a litter of kittens and the possibility of nowhere to take them that can assure they will not be euthanized (killed) as surplus, unwanted animals.

Thank you for everything you do to care for cats in our community.
Low-Cost Spay/Neuter Resources:

Contra Costa County Spay/Neuter Clinic, Martinez,

925-335-8320


(free-roaming cats accepted if handleable)
East Bay SPCA Spay & Neuter Centers, Dublin,

925-479-9674

& Oakland,

510-639-7387


(Additional discount for qualified low-income caregivers)
ACT Spay/Neuter Clinic, Stockton,

209-462-SPAY



Animal Rescue Foundation (ARF) Spay/Neuter Clinic, Walnut Creek, 925-977-7900 ext. 494
(free-roaming cats accepted if handleable)
Abbey Pet Hospital, El Cerrito,

510-529-0777

Animal Care Clinic, El Sobrante,

510-222-9966

El Cerrito Pet Hospital, El Cerrito,

510-234-4582

Evergreen Pet Clinic, San Pablo,

510-215-9980

Tail Wag Inn Veterinary Hospital, Oakley,

925-684-2862

(see website for prices)
Well-Pet Vet Clinic, Pittsburg,

925-427-4300

Alpine Veterinary Hospital, Concord,

925-825-8464


(free-roaming cats accepted if handleable)
Apollo Veterinary Hospital, Walnut Creek,

925-937-8387

Organizations Offering Financial Aid, as Available, for Qualifying Guardians and/or Cats:
Cat Support Network -

925-252-5445

(east CC County)
Contra Costa Humane Society -

925-279-2247 ext 305

("pets" only)
Community Concern for Cats -

925-938-2287

Friends of the Formerly Friendless -

925-808-8364

Homeless Animals' Lifeline Organization (HALO) -

925-473-4642

(east CC County)
2017 Schedule
Sunday, April 9th
Sunday, July 9th
Sunday, October 8th

Ready to Register?
To participate in the program, cats must first be qualified and registered prior to an event. It is important to register early as openings are limited and fill up quickly due to the popularity of the program.
• Selling your house?
• Buying a new one?
• Know someone who is?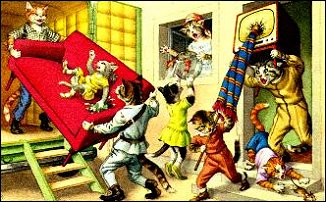 Our pet friendly supporter / Realtor, Bonnie Andrews, has extended a generous offer to FFF referrals! For every FFF referral that results in a finalized contract with her, she will DONATE 10% of her commission to FFF!

A win win situation for all... a dedicated, pet-friendly Realtor, to work with you to meet your needs, and. you can help our FFF Medical Fund that helps needy FFF fosters and community animals. You can contact Bonnie Andrews at:
Bonnie Andrews
Windermere Realty
Email : [email protected]
Cell Phone: 510-478-8266






Ages of our cats and kittens are approximate and may reflect the age





at which the cat entered F.F.F.'s Program.
F.F.F. makes every effort to update the ages of our cats periodically.





When inquiring regarding one of our cats, please ask regarding the current age.



JULY ADOPTION DAYS
FFF will be holding AUGUST ADOPTION DAYS ON

SATURDAY, AUGUST 5th,
SUNDAY, AUGUST 6th,
at

RHEEM VALLEY PET SHOPPE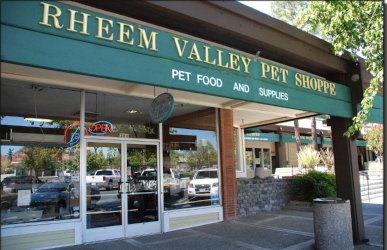 Come join us at the Rheem Valley Pet Shoppe for an Adoption Weekend. The nice people at Rheem Valley Pet Shoppe have invited us to bring our Formerly Friendless Felines to "Meet and Meow" with you, along with our Featured Pet.
BOARDING is available for fish and small animals. Check the store for rates - (925) 376-8399
F.F.F. Policies
Adopting a Friend
An interview, application and home visit is required, followed by a 5-7 day trial visit of the selected pet in the prospective adoptive home. At the end of the trial period, FFF will evaluate the trial visit and determine the suitability for adoption. If deemed necessary by FFF, a final home visit is required. An Animal Care Adoption Contract is required to be signed by the adopter and a legal FFF representative, upon final FFF approval. The adopter(s) must be of legal age to sign a legal contract.

FFF does NOT allow FFF animals to be given as gifts or adopted for third parties.

FFF would appreciate a contribution to help offset our veterinary costs which include:
Combo test for FeLV and FIV (feline leukemia and feline AIDS)
First FVRCP
Spay or Neuter
Pain medications for recovery
De-worming
Flea control
Microchip
Special circumstance adoptions are available for eligible adopters.
Micro-Chipping
In an effort to provide our F.F.F. graduates, their families, and our dedicated F.F.F. fosters/staff with peace of mind, we have begun micro chipping all of our adoptees. This will provide a safety net for our formerly friendless felines that go on to their new homes.

F.F.F. is listed as the secondary contact in the event that an emergency or unforeseen circumstance causes them to be lost, stolen or strayed. This should make sure that our F.F.F. adoptees will always have a friend if they are in need and always be "formerly friendless".
Appointments
We show our cats by appointments in the evenings during the work week, either at our adoption site, or your home. Appointments can be made with Sally through our HAVE CAT WILL TRAVEL Program. Availability of the cats or kittens for appointment depends on the availability of the foster and transportation arrangements. If you see a cat or kitten you are interested in on our website, contact Sally via our email or by phone to check on the availability of that cat or kitten for evening appointments.
Adoption Criteria
As a rule, F.F.F. does not offer kittens below twelve-to-fourteen weeks of age for adoption. All F.F.F. cats and kittens are combo tested for feline AIDS and feline Leukemia prior to adoption. Our veterinarians have advised us that the testing for these diseases is not accurate or dependable below twelve-to-fourteen weeks of age. Therefore, we will not release any cat or kitten for adoption until we can be assured of an accurate test result.

It is F.F.F.'s philosophy that we will not knowingly adopt any cat or kitten into your home that we wouldn't place in our own homes. We appreciate your understanding.




SHOPPING FOR THE HOLIDAYS?

HELP F.F.F. WHILE YOU SHOP!
Friends of the Formerly Friendless is excited to participate in the AmazonSmile Program. Now when you shop at smile.amazon.com, FFF can receive much needed funds to continue our lifesaving rescue work.
| | | |
| --- | --- | --- |
| | | |
FFF will receive .5 percent of purchase amount directly to our FFF account. We feel that it is a win-win proposition for all. WE SHOP... FFF CRITTERS BENEFIT!