News & In-fur-mation
Click the Donate button above to donate directly

to FFF via Paypal.


Welcome iGive Shoppers!

Donate to FFF While you shop, with AmazonSmile
Christmas Thoughts
As this Christmas Season fast approaches ...
it is a time for remembering family and friends. I can't help remembering the many furry faces that we have been able to save and those that we have lost despite our valiant efforts.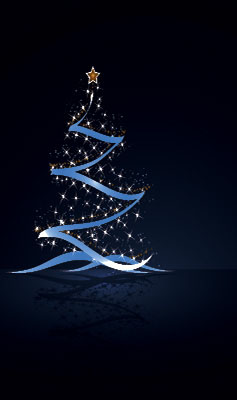 In this season of reflection, I am overcome sometimes with the work we have been able to accomplish with the support of our wonderful and dedicated volunteers, compassionate veterinarians, fosters, community supporters and you.
We have been able to become a "forever friend" for many animals that had no hope and no future. These animals were abandoned, rejected, dumped, or in harm's way. But thanks to F.F.F., our network in the community and public support, we have been able to rescue them from a dire future and/or certain death.
They await the "miracle" of Christmas... a rebirth and new life in a loving home.
Please help us give them the best Christmas present of all ... a forever home!

Sally

"Until one has loved an animal, a part of one's soul remains unawakened" -- Anatole France
SPECIAL ACKNOWLEDGEMENT!!!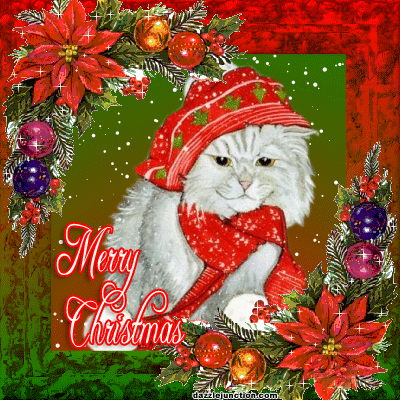 At this time of year, the ending of one year and the promise of a new, it seems fitting to remember and acknowledge the people and events that have touched our lives.
This year saw a life changing event in our personal lives and that of FFF.
Our Founder's husband, FFF Board member, and official FFF Santa, became critically ill. While picking up one of our FFF fosters at Mother Lode Veterinary Hospital, Dr. Mario, a dedicated and compassionate vet who treats our FFF kitties in the Grass Valley area, noticed that her husband was visibly very ill. Immediately, Dr. Mario and Dr. Tim, determined that her husband needed immediate emergency medical care. Dr. Mario, and Dr. Thompson personally transported her husband to the local hospital emergency room where it was determined that her husband was septic from kidney stone, kidney failure, complications from diabetes and had an irregular heart rhythm!
He was immediately admitted to ICU... as it was potentially fatal! Had he not arrived at the hospital then, he most assuredly would have died! Thanks to Dr. Mario's heroic action, a life was saved.
After 57 days in the local hospital, rehab and the care and dedication of countless ICU staff, specialists, telemetry nursing staff at Sierra Nevada Memorial and administrative staff working to ensure he got the support and insurance coverage that was needed, we are overjoyed that he has been released and making slow but steady progress these past few months, under the care of several Bay Area specialists. We are all cautiously optimistic about the coming New Year.
It was a humbling experience and one of Life's lessons that taught us that there are still many good people in this world!
We want to thank all for the outpouring of support and encouragement. Both personally and professionally, we look forward to continuing our life's work in Rescue, but with a not so gentle reminder, to stop and smell the roses along the way!
We wish all a very Happy and Healthy New Year



Holiday Hours




Saturday & Sunday, Dec. 3, 4 & 10, 2016

**** ADOPTIONS - HOLIDAY TREATS

December 5-9, 2016

PRIVATE SHOWING APPOINTMENTS AVAILABLE

December 11, 2016 - January 1, 2017

ADOPTIONS CLOSED

Monday, January 2, 2017

PRIVATE SHOWINGS RESUME

Saturday & Sunday, Jan. 7 & 8, 2017

ADOPTION EVENTS RESUME
ANNOUNCEMENT...


Friends of the Formerly Friendless is excited to participate in the AmazonSmile Program. Now when you shop at smile.amazon.com, FFF can receive much needed funds to continue our lifesaving rescue work.

| | | |
| --- | --- | --- |
| | | |

FFF will receive .5 percent of purchase amount directly to our FFF account. We feel that it is a win-win proposition for all. WE SHOP... FFF CRITTERS BENEFIT!

NOTE: AS OF APRIL 1ST, 2016, THE SHARES CARD WILL NO LONGER BE NEEDED. TO BENEFIT FFF

OUR SUPPORTERS WILL NEED TO REGISTER WITH E-SCRIP.
Community Bulletin Board!
GOOD NEWS!!!
GOOD SAMARITAN BILL HAS BEEN SIGNED INTO LAW!!!
New legislation dubbed the "Right to Rescue Law" signed into law by Governor Brown September 26th. 2016.
(b) (1) This section does not prevent a person from taking reasonable steps that are necessary to remove an animal from a motor vehicle if the person holds a reasonable belief that the animal's safety is in immediate danger from heat, cold, lack of adequate ventilation, lack of food or water, or other circumstances that could reasonably be expected to cause suffering, disability, or death to the animal.

(2) A person who removes an animal from a vehicle in accordance with paragraph (1) is not criminally liable for actions taken reasonably and in good faith if the person does all of the following:

(A) Determines the vehicle is locked or there is otherwise no reasonable manner for the animal to be removed from the vehicle.

(B) Has a good faith belief that forcible entry into the vehicle is necessary because the animal is in imminent danger of suffering harm if it is not immediately removed from the vehicle, and, based upon the circumstances known to the person a the time, the belief is a reasonable one.

(C) Has contacted a local law enforcement agency, the fire department, animal control, or the "911" emergency service prior to forcibly entering the vehicle.

(D) Remains with the animal in a safe location, out of the elements but reasonably close to the vehicle, until a peace officer, humane officer, animal control officer, or another emergency responder arrives.

(E) Used no more force to enter the vehicle and remove the animal from the vehicle than was necessary under the circumstances.

(F) Immediately turns the animal over to a representative from law enforcement, animal control, or another emergency responder who responds to the scene.
This proposed law updates have not been prepared and posted on the Legal Reference sites yet. For the full AB-797 and it's history can be read at the California Legislative Information Site.
---
(Spay Neuter Impact Program)
Our next SNIP spay/neuter clinic is scheduled on Sunday, October 9, 2016. Contra Costa County homeless, free-roaming cats and kittens (5 months old +) will be spayed or neutered, FVRCP and Rabies vaccinated, and surgically ear-tipped for permanent spay/neuter identification (standard procedure for cats released back outside) for only $15. Humane metal traps are required; resources to borrow or purchase traps will be provided.
Required reservations will be accepted beginning Saturday, September 10, after 9:00 a.m. by calling 925-473-5027. Space is limited and reservations are assigned to qualifying cats in the order received. SNIP provides services only to community cats (also known as "feral") being returned outside -- handleable or not -- in an effort to spay/neuter cats who are not accepted at many veterinary clinics, and at a cost that encourages caregivers to Trap-Neuter-Return (TNR). For all other cats, see Low-Cost Spay/Neuter Resources and Organizations Offering Financial Aid below.
Please note our minimum age limit is 5 months old. Younger kittens, generally weighing less than 4 lbs., often require post-operative intensive care and heating equipment to avoid hypothermia, a life-threatening drop in body temperature following anesthesia/surgery, that we cannot provide at a high-volume clinic. We sincerely apologize for any inconvenience this may cause, however, this is necessary for the health and safety of all our patients.
Cats and kittens over 5-6 months of age are old enough to breed and should be spayed or neutered as soon as possible. If any cat under your care is pregnant, please contact one of the low cost resources listed below immediately. Please do not wait for the clinic. It may be too late and you will be faced with a litter of kittens and the possibility of nowhere to take them that can assure they will not be euthanized (killed) as surplus, unwanted animals.

Thank you for everything you do to care for cats in our community.
Low-Cost Spay/Neuter Resources:

Contra Costa County Spay/Neuter Clinic, Martinez,

925-335-8320


(free-roaming cats accepted if handleable)
East Bay SPCA Spay & Neuter Centers, Dublin,

925-479-9674

& Oakland,

510-639-7387


(Additional discount for qualified low-income caregivers)
ACT Spay/Neuter Clinic, Stockton,

209-462-SPAY



Animal Rescue Foundation (ARF) Spay/Neuter Clinic, Walnut Creek, 925-977-7900 ext. 494
(free-roaming cats accepted if handleable)
Abbey Pet Hospital, El Cerrito,

510-529-0777

Animal Care Clinic, El Sobrante,

510-222-9966

El Cerrito Pet Hospital, El Cerrito,

510-234-4582

Evergreen Pet Clinic, San Pablo,

510-215-9980

Tail Wag Inn Veterinary Hospital, Oakley,

925-684-2862

(see website for prices)
Well-Pet Vet Clinic, Pittsburg,

925-427-4300

Alpine Veterinary Hospital, Concord,

925-825-8464


(free-roaming cats accepted if handleable)
Apollo Veterinary Hospital, Walnut Creek,

925-937-8387

Organizations Offering Financial Aid, as Available, for Qualifying Guardians and/or Cats:
Cat Support Network -

925-252-5445

(east CC County)
Contra Costa Humane Society -

925-279-2247 ext 305

("pets" only)
Community Concern for Cats -

925-938-2287

Friends of the Formerly Friendless -

925-808-8364

Homeless Animals' Lifeline Organization (HALO) -

925-473-4642

(east CC County)
Upcoming Clinics
SNIP events are held on Sundays several times per year at the Contra Costa County Animal Services facility in Martinez.
Check back in January for the 2017 Schedule.
2017 Schedule
Ready to Register?
To participate in the program, cats must first be qualified and registered prior to an event. It is important to register early as openings are limited and fill up quickly due to the popularity of the program.
• Selling your house?
• Buying a new one?
• Know someone who is?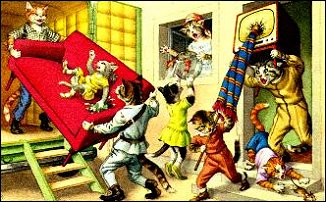 Our pet friendly supporter / Realtor, Bonnie Andrews, has extended a generous offer to FFF referrals! For every FFF referral that results in a finalized contract with her, she will DONATE 10% of her commission to FFF!

A win win situation for all... a dedicated, pet-friendly Realtor, to work with you to meet your needs, and. you can help our FFF Medical Fund that helps needy FFF fosters and community animals. You can contact Bonnie Andrews at:
Bonnie Andrews
Windermere Realty
Email : bonniedanes@windermere.cm
Cell Phone: 510-478-8266


Our Featured Pets ...
Kitten #1, Kitten #2, Kitten #3, Austin, Charlotte, Earl Grey, Esmerelda, Evans, Felicity, Kinky, Little Boy, William & Zephyr
Where are our adoptable friends hiding?
At long last we got our tree up. But now 12 of our friends have decided to hide in the tree. Can you help us find them?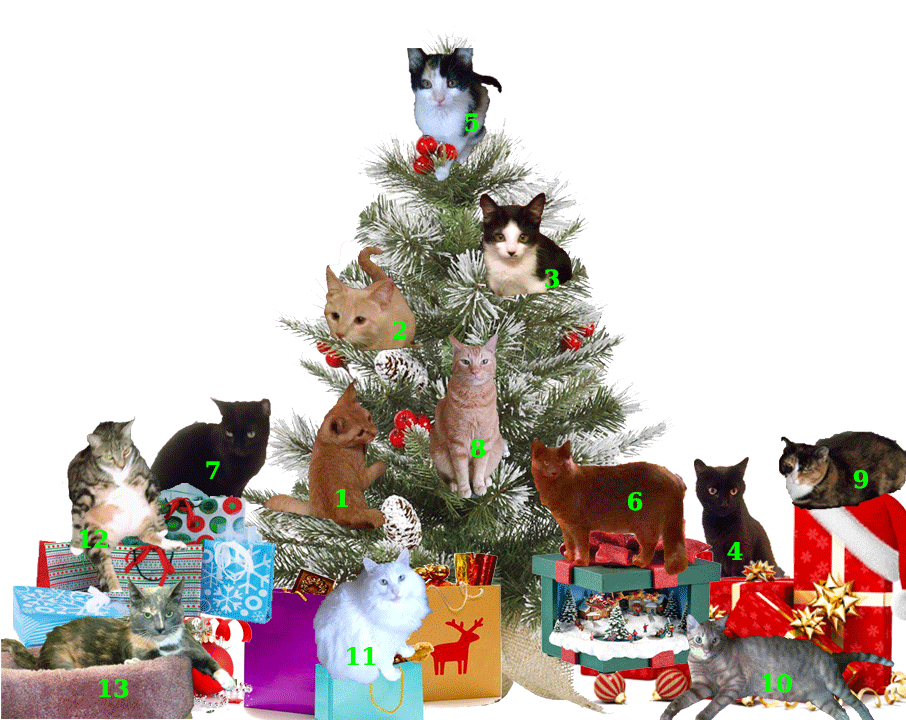 You can see all of our adoptable animals at our adoption pet list here.




Ages of our cats and kittens are approximate and may reflect the age





at which the cat entered F.F.F.'s Program.
F.F.F. makes every effort to update the ages of our cats periodically.





When inquiring regarding one of our cats, please ask regarding the current age.



| | | |
| --- | --- | --- |
| | NAME THAT KITTEN!!! | |
| | | |
| --- | --- | --- |
| MEET KITTEN #1 JOY | MEET KITTEN #2 SNOW | MEET KITTEN #3 GYPSY |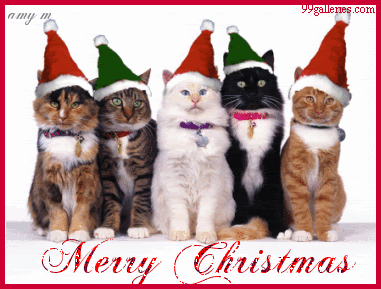 THE WINNERS ARE:
#1 - AVERY, FOR JOY!
#2 - ALEX, FOR SNOW!
#3 - TONY, FOR GYPSY!

RUNNER-UP:
AVA, FOR OREO!
All winners of the chosen names will be notified by e-mail. Winnners will receive a $25.00 Amazon Gift Card!
CONGRATULATIONS!
AVERY, ALEX AND FAMILY HAVE ADOPTED SNOWY AND JOY!
WHAT A WONDERFUL SURPRISE!
TO HELP our FFF kitties and critters... you can always
SHOP ON AMAZON.SMILE.COM and CHOOSE FFF
as your designated group to receive 0.5% of your purchases.
DECEMBER ADOPTION DAYS
FFF will be holding DECEMBER ADOPTION DAYS ON

SATURDAY, DECEMBER 3rd,
SUNDAY, DECEMBER 4th,
&
SATURDAY, DECEMBER 10th

1:30 PM - 4:30 PM


at

RHEEM VALLEY PET SHOPPE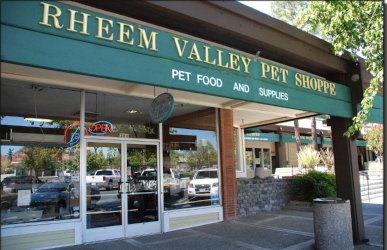 Come join us at the Rheem Valley Pet Shoppe for an Adoption Weekend. The nice people at Rheem Valley Pet Shoppe have invited us to bring our Formerly Friendless Felines to "Meet and Meow" with you, along with our Featured Pet.
BOARDING is available for fish and small animals. Check the store for rates - (925) 376-8399
F.F.F. Policies
Adopting a Friend
An interview, application and home visit is required, followed by a 5-7 day trial visit of the selected pet in the prospective adoptive home. At the end of the trial period, FFF will evaluate the trial visit and determine the suitability for adoption. If deemed necessary by FFF, a final home visit is required. An Animal Care Adoption Contract is required to be signed by the adopter and a legal FFF representative, upon final FFF approval. The adopter(s) must be of legal age to sign a legal contract.

FFF does NOT allow FFF animals to be given as gifts or adopted for third parties.

FFF would appreciate a contribution to help offset our veterinary costs which include:
Combo test for FeLV and FIV (feline leukemia and feline AIDS)
First FVRCP
Spay or Neuter
Pain medications for recovery
De-worming
Flea control
Microchip
Special circumstance adoptions are available for eligible adopters.
Micro-Chipping
In an effort to provide our F.F.F. graduates, their families, and our dedicated F.F.F. fosters/staff with peace of mind, we have begun micro chipping all of our adoptees. This will provide a safety net for our formerly friendless felines that go on to their new homes.

F.F.F. is listed as the secondary contact in the event that an emergency or unforeseen circumstance causes them to be lost, stolen or strayed. This should make sure that our F.F.F. adoptees will always have a friend if they are in need and always be "formerly friendless".
Appointments
We show our cats by appointments in the evenings during the work week, either at our adoption site, or your home. Appointments can be made with Sally through our HAVE CAT WILL TRAVEL Program. Availability of the cats or kittens for appointment depends on the availability of the foster and transportation arrangements. If you see a cat or kitten you are interested in on our website, contact Sally via our email or by phone to check on the availability of that cat or kitten for evening appointments.
Adoption Criteria
As a rule, F.F.F. does not offer kittens below twelve-to-fourteen weeks of age for adoption. All F.F.F. cats and kittens are combo tested for feline AIDS and feline Leukemia prior to adoption. Our veterinarians have advised us that the testing for these diseases is not accurate or dependable below twelve-to-fourteen weeks of age. Therefore, we will not release any cat or kitten for adoption until we can be assured of an accurate test result.

It is F.F.F.'s philosophy that we will not knowingly adopt any cat or kitten into your home that we wouldn't place in our own homes. We appreciate your understanding.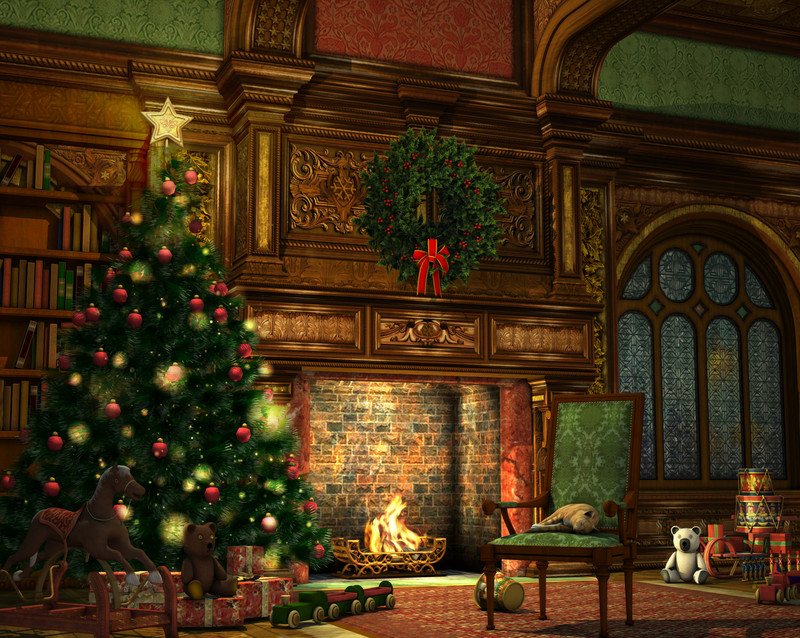 Will I be home for Christmas,
or only in my Dreams?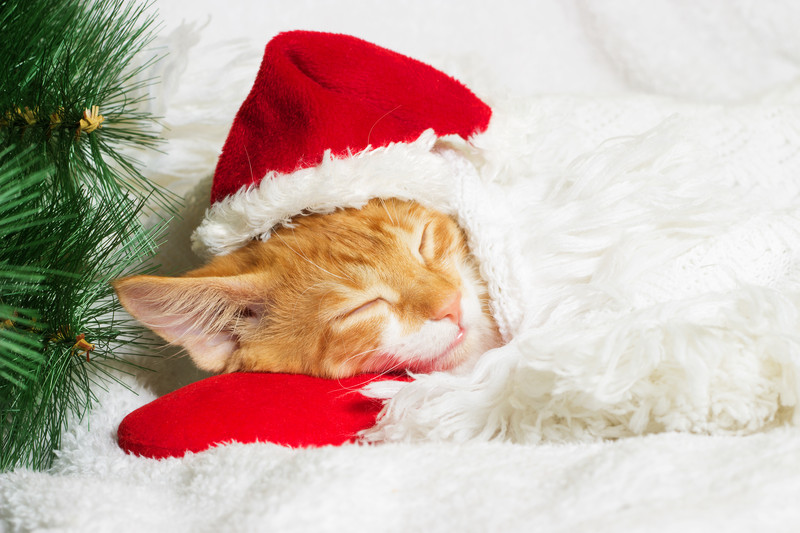 HELP make this a wonderful Christmas season for your family and some lucky kitty(s). However, because of the hubbub and excitement of the holiday season, FFF recommends that you give a gift certificate after December 14th, maybe attached to a stuffed kitty, etc. and/or with attached kitty toy, to the person you are considering gifting with a kitty. Because this kitty will be a member of a family, FFF does not approve kitties for gifts. We welcome the gift recipient to our adoption site where they can meet the kitties and choose the one that touches their heart and vice versa. This gives the gift recipient the rare opportunity to "choose" their relative(s)! It also gives the new family member a chance to settle into their new home smoothly and calmly without the added stress of constant activity and strangers.

If you see a FFF kitty on-line you would like to meet, private appointments will be available from December 5th - 9th. Please contact Sally to schedule a private appointment at 925.808.8364.
CAN'T FOSTER? • CAN'T HAVE A CAT WHERE YOU LIVE?
CAN'T ADOPT NOW? • GOT A HOUSEFUL?
ALLERGIC TO CATS BUT LOVE THEM?

YOU CAN STILL HELP OUR KITTIES!




You can sponsor a kitty with a donation amount of your choosing to help us with our ongoing maintenance and care of our FFF "formerly friendless felines". Your donation will go to the care and maintenance of the kitty(s) that you choose. Just visit our Adoption List and SELECT a kitty that you want to sponsor.

You may then contribute an amount of your choosing, to the care and maintenance of that chosen kitty. The monies we receive will be applied to food, medical care, and maintenance of that chosen kitty. Just WRITE THE CHOSEN KITTY(s) name on the bottom of your check or you can contribute directly into our collection container at the Animal Care Clinic.




OR




You can also make a contribution of your choosing that benefits ALL of FFF's needy kitties. Your contribution will be put into our general fund for the benefit of all of our kitties.

If you wish, you can contact us at 925-808-8364 for updates on your chosen kitty and be a "VIRTUAL FRIEND" to that or all of the FFF "formerly friendless felines".

ANY and all sponsorships are greatly appreciated and rest assured will be put to good use for the benefits of the kitty(s). We have no paid staff from these funds so it will directly benefit the kitty(s) you have chosen.




Giving Tree Locations:

Animal Care Clinic
3340 San Pablo Dam Road

San Pablo, CA 94803
(510) 222-9966




HAVE A MEOWY CHRISTMAS
AND A HAPPY NEW YEARS




SHOPPING FOR THE HOLIDAYS?

HELP F.F.F. WHILE YOU SHOP!
Friends of the Formerly Friendless is excited to participate in the AmazonSmile Program. Now when you shop at smile.amazon.com, FFF can receive much needed funds to continue our lifesaving rescue work.
| | | |
| --- | --- | --- |
| | | |
FFF will receive .5 percent of purchase amount directly to our FFF account. We feel that it is a win-win proposition for all. WE SHOP... FFF CRITTERS BENEFIT!

* SPAY AND NEUTER SERVICES AVAILABLE:
SNIP PROGRAM
---
Holiday Reminders
When celebrating the holidays with your furry family, please be aware:
Mistletoe, Holly, Poinsettias, Amaryllis and other holiday plants are poisonous to pets.
Christmas tree lights, electrical/battery operated decorations and electrical cords can be a choking hazard and cause fatal shocks and/or burns to pets.
Other hazards include glass/ceramic ornaments, hung stockings, garland and tinsel, free standing/breakable decorations and pine needles/pieces of the tree.
Holiday foods such as chocolate, alcohol, nuts, raisins, candies, bones and spicy sauces can be toxic and/or cause digestive problems.
Wrapping paper, ribbon, bows, string, yarn, plastic food wrap, tinsel, tape/glue and miniature ornaments can also be hazardous.
Keep pets away from candles, fireplaces and any other open flames.
Be aware of potential hazards when dressing pets in holiday costumes.
Because the holiday actives can cause pets to become confused and/or anxious, we suggest keeping pets safely in a closed room while holiday guests are coming and going to avoid them from bolting.
Have a safe and happy Holiday Season.





S.O.C.K.F.I.P
EVENT...






EXCITING NEWS... PETUNIA and I recently attended the SOCKFIP meeting to receive an update on the battle vs. FIP.

A promising new trial study is now underway at UC Davis Companion Health, to test the effectiveness of antiviral drug(s), that could stop FIP from replicating! The study is a two-year study of 40 selected cats with naturally occurring FIP. The study has begun, and we await, with great excitement and promise, the possibility of DEFEATING FIP...

FIP is the scourge of the 21st Century in the feline world of medicine. A victory against this disease would be a landmark breakthrough that would save and change the lives of countless cats and their families!

As well, a breakthrough in this field could translate to major knowledge and progress in human studies and other corona virus studies!

We fervently support Dr. Niels Pedersen and Dr. Brian Murphy in their quest to defeat one of the most insidious and complex viruses of our time!

SAVE THE DATE!

Calling all cat lovers... Save the Date! Sunday NOVEMBER 6, 2016. UC Davis is hosting a Feline Forum - featuring two tracks. One for breeders and fanciers, and a second track for rescues and shelters. This will be held at Gladys Valley Hall at the UC Davis Vet School Campus in Davis, CA. A live webinair will also be available. Dr. Pedersen and nine other top feline researchers will be speaking in the day-long event. Here's a link to the roster of speakers and registration.
UC Davis 2016 Feline Forum

VISIT SOCKFIP for ongoing progress and updates on this, and other SOCKFIP News.



S.O.C.K.F.I.P. SEASONAL APPEAL!




SUPPORT FIP RESEARCH  AT UC DAVIS-SOCK FIP!

We are very grateful for your loyal support to 'Save Our Cats and Kittens from Feline Infectious Peritonitis (SOCK FIP) - funding for FIP Research at UC Davis. PLEASE REMEMBER SOCK FIP in your YEAR END GIFTING and MATCHING GIFT PROGRAMS WITH YOUR EMPLOYER I SOCK FIP is matching gift eligible - 501(c)(3) -#27-1523038.


FIP IS NOT A RARE DISEASE: One in 300 cats seen at veterinary institutions in the US die of FIP and hundreds of thousands of cats die globally each year. Dr. Niels Pedersen has devoted much of his renowned career to FIP research. He has published over 50 scientific papers and reviews on FIP alone. All this hard work is paying off, as great strides have been made in the past few years. There is· much to celebrate in 2015 as Dr. Pedersen nears one of the most important studies to date. SOCK FIP is extremely hopeful that Dr. Pedersen is on the path to frontier the first effective and proven treatment specifically for Feline Infectious Peritonitis.
NEXT MONTH: Dr. Pedersen embarks upon one of the most important studies to date - a field trial commences in January 2016 with protease inhibitors that have proven great promise in the Pedersen lab in arresting FIP. Now it is time to prove efficacy in the field with natural FIP cases. Much arduous and difficult research· has taken place to get to this juncture. Yet there are still more milestones and sizable costs related to proving and clearing a drug treatment for market. If the field trails correlate efficacy, the compounds will then progress to a rigorous and very expensive drug approval process.
Your continued support is needed to ensure there is funding to move this process along, until FIP is eradicated. No amount is too small. FIGHT FIP TO THE FINISH!




Together we will SOCK IT TO FIP!

YES! I WOULD LIKE TO MAKE A DONATION TO SOCK FIP RESEARCH!
Please make your check payable to: SOCK FIP and send it to:
SOCKFIP
P.O. Box602
Davis, CA. 95617

OR:

Donate with your Credit Card (Amex, Visa, Mastercard) via PAY PAL – on the SOCKFIP.org website, URL: http://www.sockfip.org/donations and click "Donate" Pay Pal link.
We are humbled and honored to have received the Rescue Award from SimplyCatBreeds.org for recognition of our efforts to provide rescue services to needy "formerly friendless felines". We have shared their commendation below.
We at SimplyCatBreeds.org are pleased to present you with a Cat Rescue Award for excellence in helping needy cats who just need a warm home and some love. We take pride in acknowledging the best organizations around the country with our special award emblem, recognizing them for their outstanding work - Friends of the Formerly Friendless is absolutely an organization we place among those that need recognition.

Thank you for all the work you and your organization provides for cats in need. We know exactly how difficult and thankless a task it can be, so we hope this little token helps even a little bit.
While we are honored to have received this recognition, our work and story would not be possible without our dedicated and hard working, fosters, community support, compassionate veterinarians and excellent web master/website designer. We will display the award medallion proudly on our websites in recognition of all their efforts to help Friends of the Formerly Friendless in their Rescue mission.