News & In-fur-mation
Click the Donate button above to donate directly

to FFF via Paypal.


Welcome iGive Shoppers!

Donate to FFF While you shop, with AmazonSmile
ANNOUNCEMENT...


Friends of the Formerly Friendless is excited to participate in the AmazonSmile Program. Now when you shop at smile.amazon.com, FFF can receive much needed funds to continue our lifesaving rescue work.

| | | |
| --- | --- | --- |
| | | |

FFF will receive .5 percent of purchase amount directly to our FFF account. We feel that it is a win-win proposition for all. WE SHOP... FFF CRITTERS BENEFIT!

NOTE: AS OF APRIL 1ST, 2016, THE SHARES CARD WILL NO LONGER BE NEEDED. TO BENEFIT FFF

OUR SUPPORTERS WILL NEED TO REGISTER WITH E-SCRIP.
IN MEMORIUM

Friends of the Formerly Friendless his family, and friends have lost a compassionate, gentle and loving man upon the sudden and unexpected death of Charlie Welch JR., Oct 2nd, 2017. Charlie was a founding member of Friends of the Formerly Friendless, beloved husband of 33 years to founder, Sally Morgan Welch and Petunia's Dad. His accepting good nature, natural kindness, and loving encouragement enabled Sally and FFF to continue its Mission of life saving and life changing for a multitude of formerly friendless creatures. His unwavering support and loyalty helped FFF through some of the roughest and trying times.
Friends and supporters will always remember his jovial, good nature and sense of humor and his willingness to do whatever it took to help our rescued animals. He was a good sport and good-naturedly donned a Santa Suit for our Annual Santa Photos Fundraiser, enjoying his role and meeting new people and pets year after year. His portrayal of Santa brought back several families year after year to have their Christmas photos taken with Charlie Santa! He never seemed to meet a stranger. Charlie was the quintessential Santa... year round!
His patience, gentle and reassuring nature was a gift not only to friends and supporters but also to our often frightened, bewildered and traumatized rescues. Whether it was hauling litter and food, helping with cat-box duty, administering medications or fluids or just providing a quiet, loving, gentle presence, Charlie was always willing to be there.
He often could be found sound asleep with a needy cat, or occasional dog, sharing his bed, or snuggled up next to him.
His world, his family, friends and our Petunia are bereft at his loss.
Community Bulletin Board!
• Selling your house?
• Buying a new one?
• Know someone who is?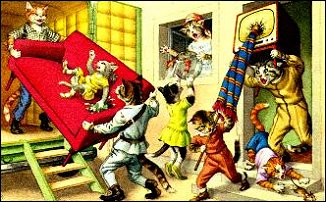 Our pet friendly supporter / Realtor, Bonnie Andrews, has extended a generous offer to

FFF

referrals! For every

FFF

referral that results in a finalized contract with her, she will DONATE 10% of her commission to

FFF

!


A win win situation for all... a dedicated, pet-friendly Realtor, to work with you to meet your needs, and. you can help our FFF Medical Fund that helps needy FFF fosters and community animals. You can contact Bonnie Andrews

at:




Bonnie Andrewss

Windermere Realty
Email : [email protected]
Cell Phone: 510-478-8266






Ages of our cats and kittens are approximate and may reflect the age





at which the cat entered F.F.F.'s Program.
F.F.F. makes every effort to update the ages of our cats periodically.





When inquiring regarding one of our cats, please ask regarding the current age.



SPECIAL
3 DAY OCTOBER ADOPTION WEEKEND!!!
FFF will be holding a SPECIAL 3 DAY ADOPTION WEEKEND come and meet our featured cat Charolette and friends. There will be fun and pre halloween treats for all! Have your Photo taken with one of our Costume Kitties for our websites (fffcatfriends.org and petfinder). One of our talented FFF fosters will be offering handmade halloween crafts for sale to benefit our FFF medical fund.
FFF will be holding AUGUST ADOPTION DAYS ON

SATURDAY, OCTOBER 28th,
SUNDAY, OCTOBER 29th &
MONDAY, OCTOBER 30th &
1:30 PM - 4:30 PM
at

RHEEM VALLEY PET SHOPPE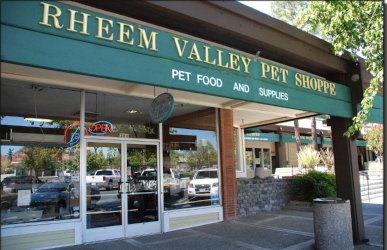 Come join us at the Rheem Valley Pet Shoppe for an Adoption Weekend. The nice people at Rheem Valley Pet Shoppe have invited us to bring our Formerly Friendless Felines to "Meet and Meow" with you, along with our Featured Pet.
BOARDING is available for fish and small animals. Check the store for rates - (925) 376-8399
F.F.F. Policies
Adopting a Friend
An interview, application and home visit is required, followed by a 5-7 day trial visit of the selected pet in the prospective adoptive home. At the end of the trial period, FFF will evaluate the trial visit and determine the suitability for adoption. If deemed necessary by FFF, a final home visit is required. An Animal Care Adoption Contract is required to be signed by the adopter and a legal FFF representative, upon final FFF approval. The adopter(s) must be of legal age to sign a legal contract.

FFF does NOT allow FFF animals to be given as gifts or adopted for third parties.

FFF would appreciate a contribution to help offset our veterinary costs which include:
Combo test for FeLV and FIV (feline leukemia and feline AIDS)
First FVRCP
Spay or Neuter
Pain medications for recovery
De-worming
Flea control
Microchip
Special circumstance adoptions are available for eligible adopters.
Micro-Chipping
In an effort to provide our F.F.F. graduates, their families, and our dedicated F.F.F. fosters/staff with peace of mind, we have begun micro chipping all of our adoptees. This will provide a safety net for our formerly friendless felines that go on to their new homes.

F.F.F. is listed as the secondary contact in the event that an emergency or unforeseen circumstance causes them to be lost, stolen or strayed. This should make sure that our F.F.F. adoptees will always have a friend if they are in need and always be "formerly friendless".
Appointments
We show our cats by appointments in the evenings during the work week, either at our adoption site, or your home. Appointments can be made with Sally through our HAVE CAT WILL TRAVEL Program. Availability of the cats or kittens for appointment depends on the availability of the foster and transportation arrangements. If you see a cat or kitten you are interested in on our website, contact Sally via our email or by phone to check on the availability of that cat or kitten for evening appointments.
Adoption Criteria
As a rule, F.F.F. does not offer kittens below twelve-to-fourteen weeks of age for adoption. All F.F.F. cats and kittens are combo tested for feline AIDS and feline Leukemia prior to adoption. Our veterinarians have advised us that the testing for these diseases is not accurate or dependable below twelve-to-fourteen weeks of age. Therefore, we will not release any cat or kitten for adoption until we can be assured of an accurate test result.

It is F.F.F.'s philosophy that we will not knowingly adopt any cat or kitten into your home that we wouldn't place in our own homes. We appreciate your understanding.






S.O.C.K.F.I.P. FUNDRAISING APPEAL!




SUPPORT FIP RESEARCH  AT UC DAVIS-SOCK FIP!

We are very grateful for your loyal support to 'Save Our Cats and Kittens from Feline Infectious Peritonitis (SOCK FIP) - funding for FIP Research at UC Davis. PLEASE REMEMBER SOCK FIP in your YEAR END GIFTING and MATCHING GIFT PROGRAMS WITH YOUR EMPLOYER I SOCK FIP is matching gift eligible - 501(c)(3) -#27-1523038.


FIP IS NOT A RARE DISEASE: One in 300 cats seen at veterinary institutions in the US die of FIP and hundreds of thousands of cats die globally each year. Dr. Niels Pedersen has devoted much of his renowned career to FIP research. He has published over 50 scientific papers and reviews on FIP alone. All this hard work is paying off, as great strides have been made in the past few years. There is· much to celebrate in 2015 as Dr. Pedersen nears one of the most important studies to date. SOCK FIP is extremely hopeful that Dr. Pedersen is on the path to frontier the first effective and proven treatment specifically for Feline Infectious Peritonitis.
NEXT MONTH: Dr. Pedersen embarks upon one of the most important studies to date - a field trial commences in January 2016 with protease inhibitors that have proven great promise in the Pedersen lab in arresting FIP. Now it is time to prove efficacy in the field with natural FIP cases. Much arduous and difficult research· has taken place to get to this juncture. Yet there are still more milestones and sizable costs related to proving and clearing a drug treatment for market. If the field trails correlate efficacy, the compounds will then progress to a rigorous and very expensive drug approval process.
Your continued support is needed to ensure there is funding to move this process along, until FIP is eradicated. No amount is too small. FIGHT FIP TO THE FINISH!




Together we will SOCK IT TO FIP!

YES! I WOULD LIKE TO MAKE A DONATION TO SOCK FIP RESEARCH!
Please make your check payable to: SOCK FIP and send it to:
SOCKFIP
P.O. Box602
Davis, CA. 95617

OR:

Donate with your Credit Card (Amex, Visa, Mastercard) via PAY PAL – on the SOCKFIP.org website, URL: http://www.sockfip.org/donations and click "Donate" Pay Pal link.
SOCKFIP PRESENTATION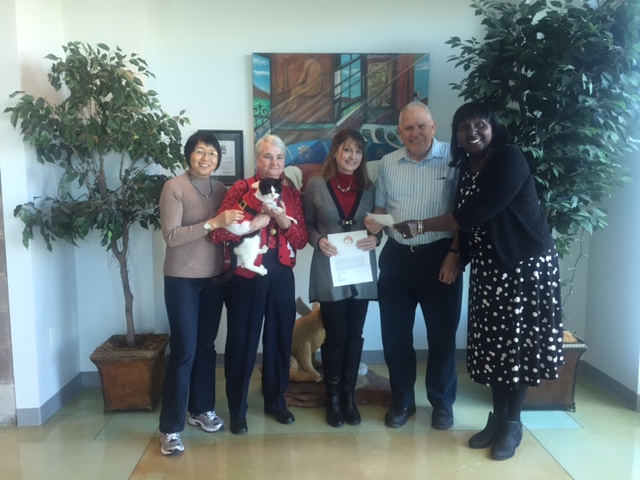 On Dec 16,2016 , SOCKFIP President , Carol Marshall and SOCKFIP Board Member, Sally Morgan Welch,and Petunia, the feline SOCKFIP cat liaison, presented Dr Niels Pedersen with a $60,000 check for his ongoing research efforts toward conquering FIP. Thanks to the fundraising efforts spearheaded by SOCKFIP President , Carol Marshal, the funds will be available for Dr. Pedersen's ongoing drug research trials to test and develop promising antiviral drugs to defeat the deadly F.I.P. , Feline Infectious Peritonitis.
Dr. Petersen has completed a collborative effort with Kansas State in a series of trials on a promising antiviral drug and is working on recording and publishing his findings.
There potentially are more drugs to test and possibly develop that could be the answer to unlocking the complex enigma of FIP.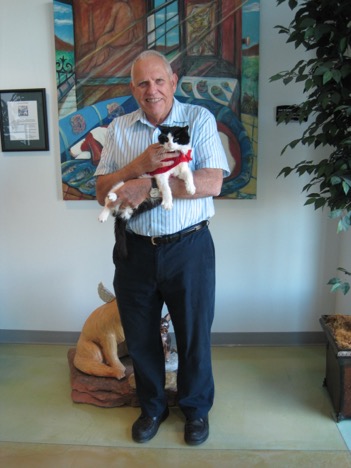 These are exciting and hopeful times! If anyone can find the weapon to destroy FIP ...it will be Dr. Pedersen ! Dr. Pedersen is responsible for developing the feline leukemia vaccine that now protects our beloved feline family members from feline leukemia . During the 1970's , feline leukemia was the scourge of cat health , and was defeated by Dr. Pederesen, with the financial efforts of the original SOCKFIP, which successfully raised funds to defeat feline leukemia.
The current SOCKFIP , was graciously allowed to resurrect the name , and now directs its efforts to defeating FIP. Please join us in this fight. ! " FFF and PETUNIA is proud to be a founding member of SOCKFIP and ongoing supporter of Dr. Pedersen and his collaborative colleagues' ongoing research to end FIP !"
S.O.L RESCUE!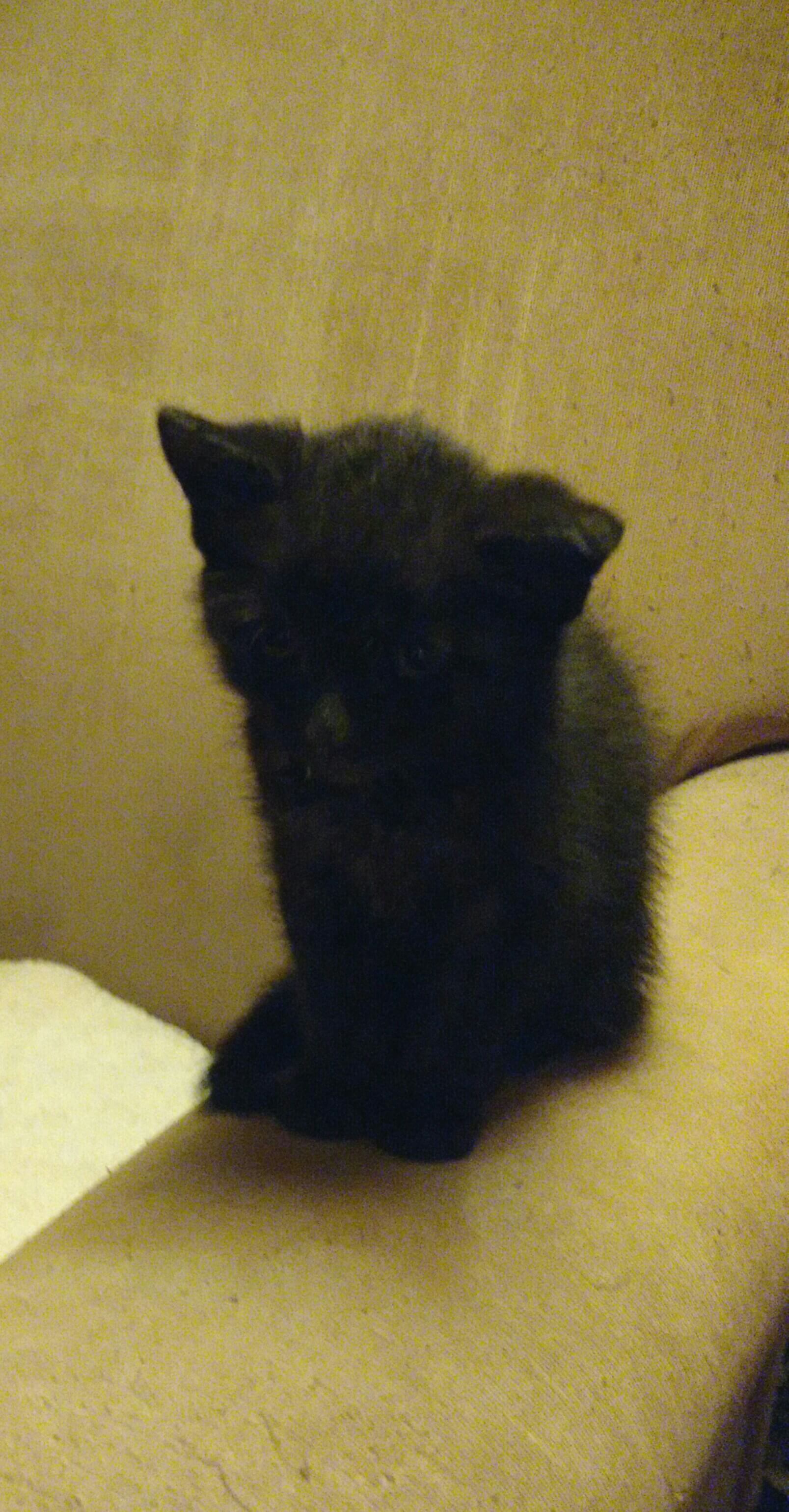 "It started with a phone call from a good Samaritan The caller claimed there was a small few days old kitten left on a pile of wood in her back yard. She had monitored it to see if Mama cat returned for it She never returned !
The kitten had been without nursing for over 24 hours !!!!
FFF immediately arranged for the kitten to be brought to us and get immediate vet care.It didn't look good ...and the odds were against her.!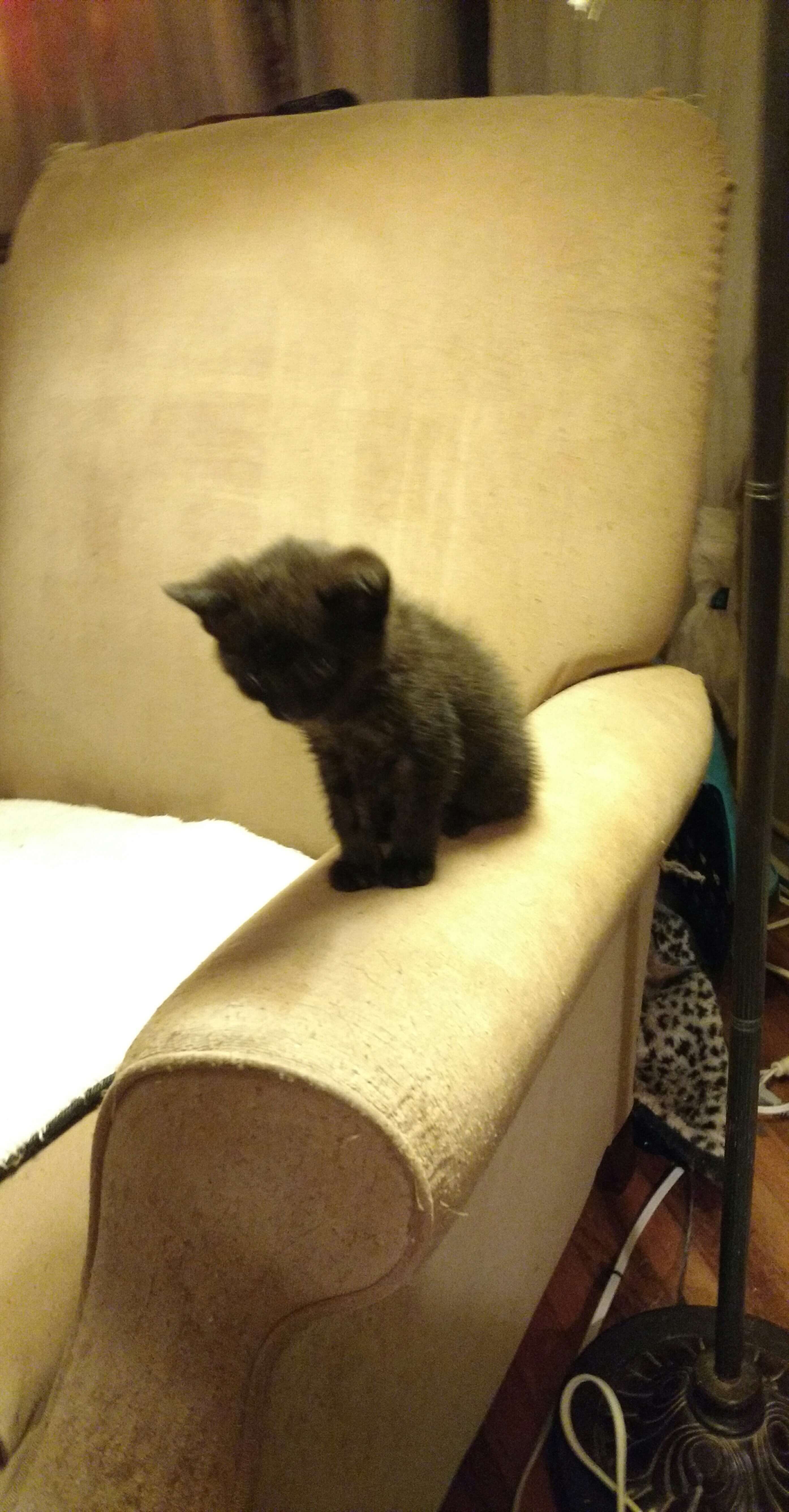 Our wonderful foster specialist , Susan, immediately took over the round the clock bottle feeding of this kitten.

Slowly, despite all odds and with emergency medical interventions , the kitten began to stabilize and then to grow.....and then to walk ! Today , she continues to nurse voraciously , roll around with a foster brother.. .and RISE! We named her after MAYA ANGELOU,..because despite all odds , she RISES !
We expect our MAYA to continue her Rise ....and continue her progress until she can become a healthy , and active kitten.....and be ready for that special home who can appreciate her struggle and give her a forever home .
ABANDONMENT IS AGAINST THE LAW...
REPORT IT TO YOUR LOCAL AUTHORITIES!
IN CONTRA COSTA COUNTY...

If you would like to provide T.L.C. and shelter for a needy cat, or dog... Contact: Sally - (925) 808-8364 [email protected]