Short On Luck (S.O.L.)

...is an emergency foster program for at risk cats and critters.

...working in cooperation with community rescue groups and Animal Services Departments.
A new phase of the Short on Luck Program was launched in January of 2004. The Safe Place component of the S. O. L. is being developed to provide a temporarily safe place for cats that are caught up in a domestic violence situation and/or at risk of violence from their environment. The concept is to provide a temporary sanctuary through a network of emergency foster homes.

We hope to work cooperatively with local law enforcement, Animal Services and battered women's organizations. If you would like to participate in this new and unique program, please contact us via our website or at (925) 808-8364.

If you would like to provide T.L.C. and shelter for a needy cat...Contact: Sally - (925) 808-8364 FriendsOf@fffcatfriends.org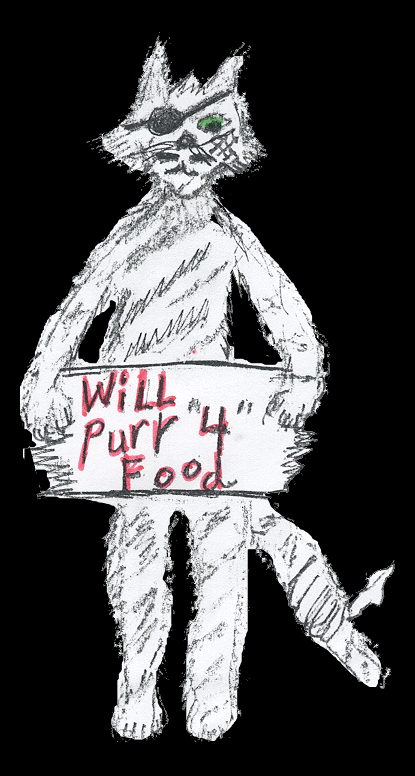 S.O.L. RESCUE!
Lucy is a senior Chihuahua that was injured and abandoned and left in a box with a note in front of a local vet office. FFF was notified and the dog was transferred to us for evaluation by our veterinarian, Mike Evans, at Animal Care Clinic. It was determined that she had a long term, untreated three broken bones in her front leg and frozen shoulder muscles. The prognosis for saving that limb was nil.
Medically, amputation of the leg was the only option. Since this was a long term untreated injury, she had already learned to compensate with her other three legs. Dr. Evans did the amputation and Lucy is recovering well at her foster home. She will become available for adoption after October 31st, 2015.
Lucy is a sweet, loving senior dog that loves to be carried and cuddled. She has adjusted to her foster home with kitties and is learning to use a pee pad. She would be ideal as a companion for a quiet adult home and particularly, good companion for a senior person(s).
If you would like to provide T.L.C. and shelter for a needy cat, or dog... Contact: Sally - (925) 808-8364 FriendsOf@fffcatfriends.org