Services & Programs
F.F.F. Programs and Services



FRIENDS OF THE FORMERLY FRIENDLESS is embarking upon a new and unique part of its Mobile Adoptions Program (M.A.P.) ... HAVE CAT WILL TRAVEL.

This unique program expands the opportunities for adopters to meet and get acquainted with cats/kittens that they see on our websites and/or adoption site(s) in the privacy of their own homes. Since most of us these days live increasingly mobile lives, it made sense for FFF to become more mobile to provide opportunities to meet and get to know our "formerly friendless felines". What better place than in the prospective home where they might live!

This unique opportunity gives FFF and the prospective adopter the benefit of seeing the potential new, furry, family member in their "home environment".

HERE'S HOW IT WORKS...

Beginning May 17, 2010, FFF began making appointments for this new service by contacting SALLY at 925 209-5431 or [email protected].
A prior interview is required to mutually select the best match for the living situation, client's preferences and prospective cat/kittens' personality and needs. FFF will then bring up to two cats/kittens for selection and a "home visit" to the prospective home. Then a kitty "trial sleepover" is usually scheduled for 5-7 days, after which it will be determined by the client & FFF to proceed with adoption or to make another selection. All FFF cats/kittens are spayed/neutered, current on their vaccines and have been combo tested. All FFF cats/kittens on "trial sleepovers" will need to be kept inside ONLY for safety purposes. For the health of all, resident cats in the prospective homes will need to be current on vaccinations and tested also prior to the "trial sleepover".

If it is preferred, FFF can make an individual appointment at one of our "get acquainted" sites throughout the County. Cats/kittens selected at our "get acquainted" site(s) will then be scheduled for their "home visit" and "trial sleepover" by mutual agreement. Afternoon and evening appointments are available during the week by contacting SALLY.

If a larger selection of cats/kittens is requested, we would invite prospective adoptors to visit our SCHEDULED ADOPTION SITES/EVENTS listed on our websites. We will have "Meet and Meow" sites through out our County.

We look forward to meeting you and helping you find that new, furry, feline family member(s) that melts your heart!

Hope to meet you soon.




Sally and Petunia



Short On Luck (S.O.L.)

...is an emergency foster program for at risk cats and critters.

...working in cooperation with community rescue groups and Animal Services Departments.
A new phase of the Short on Luck Program was launched in January of 2004. The Safe Place component of the S. O. L. is being developed to provide a temporarily safe place for cats that are caught up in a domestic violence situation and/or at risk of violence from their environment. The concept is to provide a temporary sanctuary through a network of emergency foster homes.

We hope to work cooperatively with local law enforcement, Animal Services and battered women's organizations. If you would like to participate in this new and unique program, please contact us via our website or at (925) 808-8364.

If you would like to provide T.L.C. and shelter for a needy cat...Contact: Sally - (925) 808-8364 [email protected]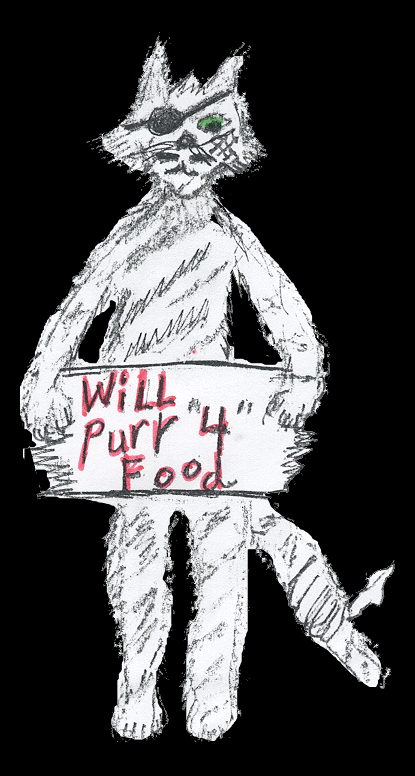 S.O.L RESCUE!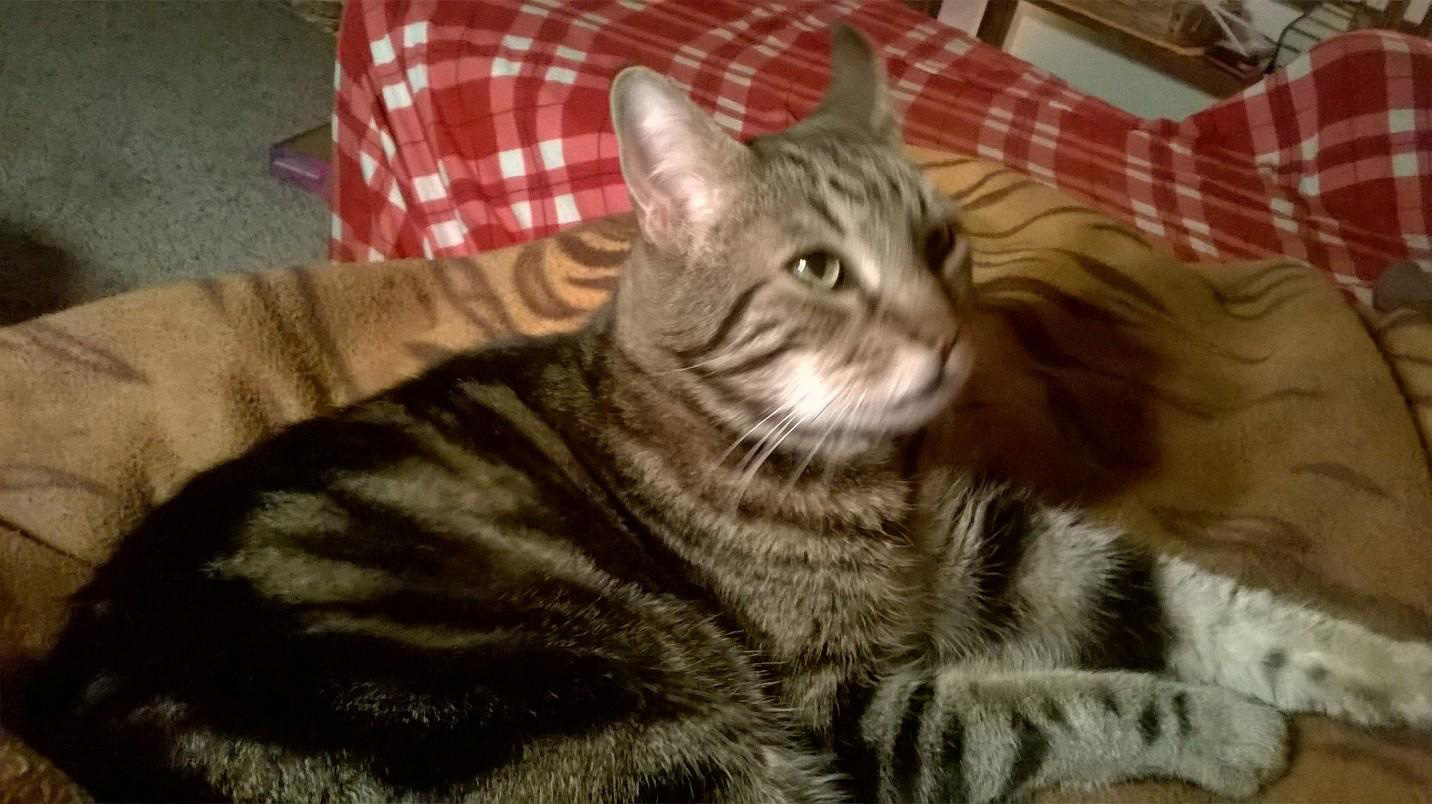 ARCHIE
ARCHIE, is a beauiful, " young senior," kitty that would make a wonderful addition to a loving, quiet home. He loves to sit and watch t.v. ..a couch potato..with his foster. He is affectionate and talkative .Enjoys his climber and looking out his sunny window. He is a pleasure to come home to with his warm greeting.
He has completed the FFF protocol , FIV/ FELV negative , senior wellness indicated no problems.
If you are interested in ARCHIE to give him a forever home.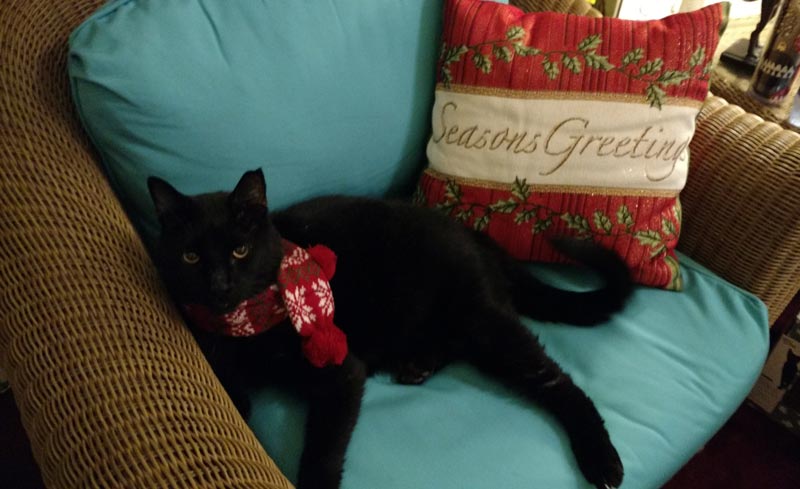 CHARLES
'CHARLES' entered the FFF Program from our local Animal Shelter where he had been dumped by his Family...because they were moving! His personality was so endearing that the staff kept him long past the usual timeline. It took FFF several weeks to stabilize his insulin dosage to control his diabetes. CHARLES has been recently diagnosed with Acromegaly. FFF is working with our vet partner to address this issue.
CHARLES is a big love..low key, laid back guy..., and LOVES HIS FOOD ....a bit jealous of other cats at first ....but learns to adapt. He prefers people to other cats and tends to be solitary. He has made good progress in his health, putting on weight and developing a healthy beautiful ebony coat befitting his panther-like appearance...We call him our " house panther ".
If you would like to provide T.L.C. and shelter for a needy cat, or dog...
Contact:
Sally - (925) 808-8364 / (925) 209-5431
Visitor(s) In Fur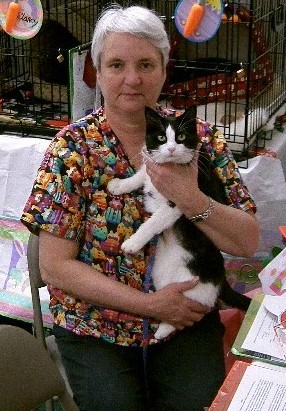 Sally, founder of F.F.F., with her cat, Petunia.

Petunia helps with humane education in schools and serves as a therapy kitty in the Visitor(s) In Fur Program

Petunia is also an official staff member, holding the title of cat liaison.
It is with great sadness and disbeleif that we announce the passing of our beloved PETUNIA,... our muse and our heart and my life companion. Our Visitors in Fur Program will have a MORATORIUM in loving memory of Petunia.
As any animal lover can attest to, the unconditional love that an animal can give provides a unique type of therapy and support that "modern medicine" is only just now learning. At its inception, F.F.F. has been committed to helping provide this type of unique therapy and support to those in need via our "therapy cat", Petunia. Petunia has been visiting home and hospital students, Alzheimer's homes, nursing homes, schools and preschools, FREE of charge as part of F.F.F.'s commitment to Community Service since the inception of F.F.F. in 2001.

If you know someone or a facility that could benefit from a"Visitor(s) in Fur", please contact us. We usually conduct a preliminary visit to plan for the best possible introduction experience. Our "visitor(s) in fur" are current on their vaccines, have been combo tested for feline AIDS and Leukemia, temperament tested, and have current flea control. They are not declawed.

Appointments for Petunia's visits can be booked through our VISITOR(S) IN FUR Program by contacting SALLY via phone at 925 209-5431 OR email [email protected], type in VISITOR(S) IN FUR in the subject line. Please make sure that you leave a contact person's name and phone number.

F.F.F. is continuing to expand this Program by inducting more "visitor(s) in fur" ambassadors. We have at least one other "cat in training" that was rescued from euthanasia from a "high kill" Shelter. You can meet our "ambassadors in training" periodically at our new mobile sites, to be listed on our websites.
-Sally and Petunia
Beloved Petunia, Cat Liason, Emeritus 11/29/2017.
IN MEMORIUM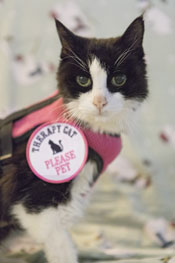 Lost and Found
LOST A PET?

FOUND A STRAY?
Please check our

Lost and Found


page.

FELINE INFECTIOUS PERITONITIS
F. I. P.
The worst three letters a cat-lover could ever hear.
FRIENDS OF THE FORMERLY FRIENDLESS is proud and excited to be a founding member of the new S.O.C.K. FIP research project. S.O.C. K. is the acronym for Save Our Cats and Kittens. SOCKFIP is a group of cat-lovers, breeders, rescuers, shelters and vets working together to generate essential funding for FIP research at the UC Davis Center for Companion Animal Health. Virtually 100% fatal, FIP strikes 1 in 100 of all cats. We know that most cats acquire the FIP virus early in life, though actual disease signs may not occur until weeks, months or even years later.

Right now, there's no prevention and no cure for FIP. It's time to change all that - and it can be done! Through the very exciting and promising work at UC Davis, we hope to learn how to prevent FIP or find suitable treatments, and spare future generations of cats and cat-lovers this nightmare. Because very little government funding is available for companion animal studies, we are relying on the vast community of cat-lovers to help.
Update on UC Davis FIP Anti-Viral Drug Studies from Dr. Niels Pedersen
Field Trials Completed for now
UC Davis is no longer accepting cats with FIP for treatment. No exceptions will be made and no drugs can be provided. Two different drugs have been tested against naturally occurring FIP and both show promise and will hopefully be commercialized. This is a complex process that ultimately involves identifying potential companies interested in taking a drug through FDA approval and licensing. This is not a simple task and could take one to two years before these drugs become available for use by licensed veterinarians. We have described our experiences with GC387, the first of these drugs, in an upcoming article in the Journal of Feline Medicine and Surgery. This article will be available open access for free download at the JFMS website. A similar report will be published on the second drug, EV0984, as soon as all the cats have finished their treatments and have been observed for several months for disease recurrence. Other drugs may be tested in the future.
I wish there were currently available treatments for FIP, but none have proven curative and therapy remains basically symptomatic and targeted at extending a reasonable quality of life and not to cure the infection. We are convinced based on our research that anti-viral drugs of the type currently used for HIV/AIDS and Hepatitis C virus (HCV) infection will provide the best chance for curing this terrible disease of cats. Such drugs include protease inhibitors (GC376), nucleoside reverse transcriptase inhibitors (EV0984), non-nucleoside reverse transcriptase inhibitors, as well as other classes of anti-viral drugs that target specific aspects of FIP virus replication.
We apologize for the delay that you may have experienced in contacting UC Davis or SOCK FIP, as we are receiving so many requests for FIP treatment and information to possibly give each query the time it deserves and requires. We wish there was a treatment available right now that could cure this heartbreaking feline disease but please realize that researching various drugs, finding ones that are safe and effective in the laboratory and field, and getting them into the hands of veterinarians is not a simple and quick process.
-NC Pedersen
SUPPORT FIP RESEARCH AND SOCK IT TO FIP!
CHECK

Payable to:
SOCK FIP
Mail to:
SOCK FIP
P.O. Box 602

Davis, CA 95617

CREDIT CARD

If you would like to make a gift using your credit card,
please call UC Davis at (530) 752-7024.
For more info, please visit the SOCKFIP.org website.
WAYS YOU CAN HELP FIGHT F.I.P.
Refer friends and family to SOCKFIP.ORG

Tell your Veterinarian about SOCKFIP.ORG

Distribute SOCKFIP brochures

Become a fan of SOCKFIP page on Facebook

Contribute to SOCKFIP

Ask your club to support F.I.P. Research through donations

Ask your employer to match funds to F.I.P. Research donations

Hold a fundraiser for F.I.P. Research
SOCKFIP PRESENTATION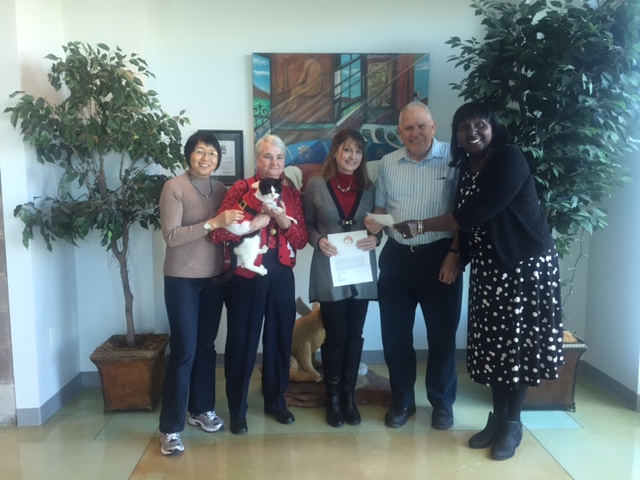 SOCKFIP President , Carol Marshall and SOCKFIP Board Member, Sally Morgan Welch,and Petunia, the feline SOCKFIP cat liaison, presented Dr Niels Pedersen with a $60,000 check for his ongoing research efforts toward conquering FIP. Thanks to the fundraising efforts spearheaded by SOCKFIP President , Carol Marshal, the funds will be available for Dr. Pedersen's ongoing drug research trials to test and develop promising antiviral drugs to defeat the deadly F.I.P. , Feline Infectious Peritonitis.
Dr. Petersen has completed a collborative effort with Kansas State in a series of trials on a promising antiviral drug and is working on recording and publishing his findings.
There potentially are more drugs to test and possibly develop that could be the answer to unlocking the complex enigma of FIP.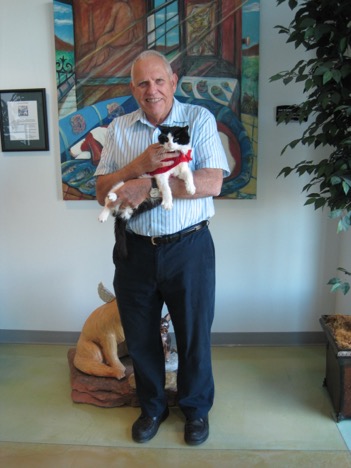 These are exciting and hopeful times! If anyone can find the weapon to destroy FIP ...it will be Dr. Pedersen ! Dr. Pedersen is responsible for developing the feline leukemia vaccine that now protects our beloved feline family members from feline leukemia . During the 1970's , feline leukemia was the scourge of cat health , and was defeated by Dr. Pederesen, with the financial efforts of the original SOCKFIP, which successfully raised funds to defeat feline leukemia.
The current SOCKFIP , was graciously allowed to resurrect the name , and now directs its efforts to defeating FIP. Please join us in this fight. ! " FFF and PETUNIA is proud to be a founding member of SOCKFIP and ongoing supporter of Dr. Pedersen and his collaborative colleagues' ongoing research to end FIP !"