FFF's Adoptable Pets
Welcome to our Adoptable Pets section. We hope you enjoy viewing our formerly, friendless critters. Should one of our critters catch your eye, please contact Sally at (925) 808-8364 / (925) 209-5431
ADOPTION ALERT FOR APRIL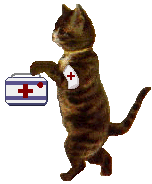 DUE to the uncertainty surrounding the Covid-19 pandemic, FFF has chosen to CLOSE our adoption site TEMPORARILY for APRIL. Our REOPENING DATES will be posted as soon as there is some certainty of safety for all. We want to keep our fosters and clients safe.

However, we WILL be conducting interviews regarding our foster kitties. If you see one of our kitties who steals your heart, contact us either through POSTED PHONE NUMBER or via our EMAIL. We will be glad to tell you more about our fosters.

With the current, ongoing restrictions, we are unable to complete our adoption process since it requires a home visit and a "trial visit" period. Hopefully, we will be able to return soon ... and place more of our "formerly Friendless felines" in their, loving, forever homes.
FFF Adoption Staff
Our Featured March Pet ...
Pauline
Pauline, despite her tiny size, when she came to us is proof that dynamite comes in small packages! As a tiny kitten, she was full of energy, fearless, and packs quite an attitude. She has held her own and wrestles with her foster brothers who are twice her size. Pauline receives her name from a reference to "Perils of Pauline" an old silent film because she was found all alone on the side of Highway 80 in the dead of night by a vigilant driver.
Since her stay with FFF she has grown into a large affectionate friendly girl. She does well with other friendly cats. She has proven to be a compassionate, gentle companion for our handicapped kittys. ( Pauline and Blind Sissy photo) She is affectionate with people and loves to get and give attention. Pauline will make a great family member for a family or individual. She has not been around children but given her nature, we would think that she will do well with gentle children.

Pauline is available for adoption. Pauline is an Indoor Only cat.
You can see all of our adoptable animals at our adoption pet list here.
To view more information about one of our pets,
just click that animal's "More In-fur-mation" link.




Ages of our cats and kittens are approximate and may reflect the age





at which the cat entered F.F.F.'s Program.
F.F.F. makes every effort to update the ages of our cats periodically.





When inquiring regarding one of our cats, please ask regarding the current age.



JANUARY ADOPTION DAYS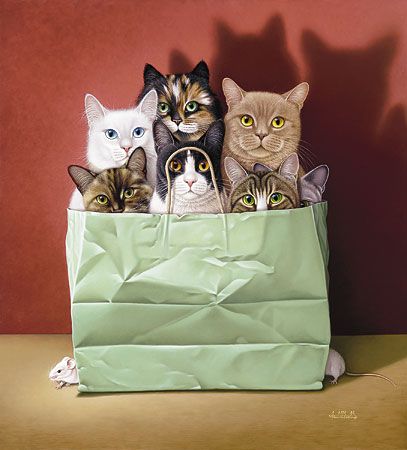 FFF will be holding special JANUARY ADOPTION DAYS ON

SATURDAY, FEBRUARY 8th
&
SUNDAY, FEBRUARY 9th

1:30 PM - 4:30 PM

at

RHEEM VALLEY PET SHOPPE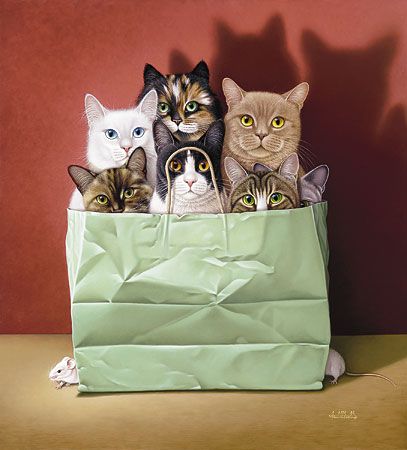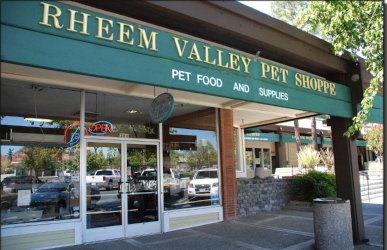 Come join us at the Rheem Valley Pet Shoppe for an Adoption Weekend. The nice people at Rheem Valley Pet Shoppe have invited us to bring our Formerly Friendless Felines to "Meet and Meow" with you, along with our Featured Pet.
ANNOUNCEMENT...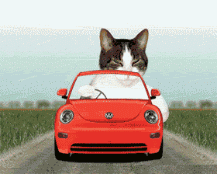 FFF HAS GONE MOBILE!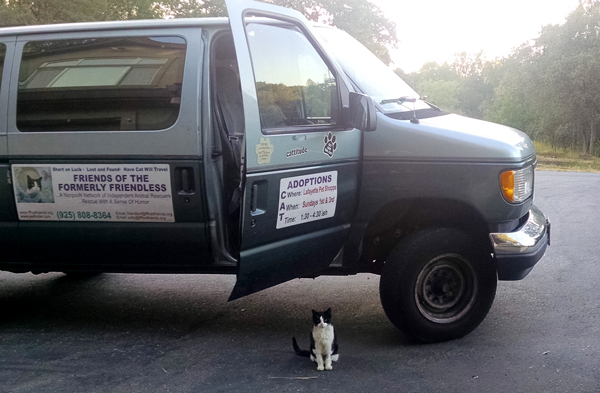 FFF currently maintains scheduled adoption events at Rheem Valley Pet Shoppe.

FFF will continue private showings/appointments through our HAVE CAT WILL TRAVEL PROGRAM to show our "Formerly Friendless Felines" until we can secure another monthly adoption site to be able "meet and meow" with our public.
We will be holding a series of SPECIAL ADOPTION EVENTS.
CONSULT our WEBSITES, fffcatfriends.org and Petfinder.com/Friends of the Formerly Friendless for our future SCHEDULES and LOCATIONS.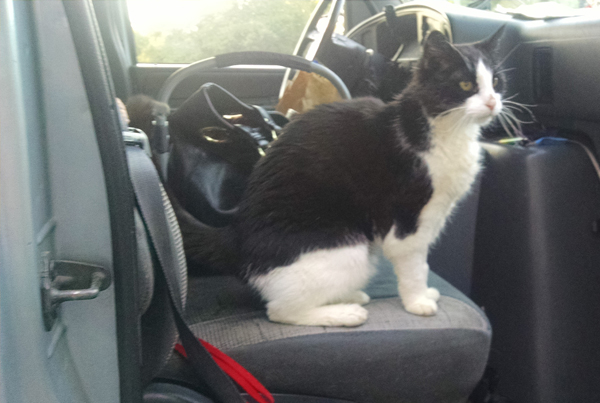 We look forward to seeing you at our new locations.

PETUNIA and I look forward to seeing you.

FFF STAFF
F.F.F. Policies
Adopting a Friend
An interview, application and home visit is required, followed by a 5-7 day trial visit of the selected pet in the prospective adoptive home. At the end of the trial period, FFF will evaluate the trial visit and determine the suitability for adoption. If deemed necessary by FFF, a final home visit is required. An Animal Care Adoption Contract is required to be signed by the adopter and a legal FFF representative, upon final FFF approval. The adopter(s) must be of legal age to sign a legal contract.

FFF does NOT allow FFF animals to be given as gifts or adopted for third parties.

FFF would appreciate a contribution to help offset our veterinary costs which include:
Combo test for FeLV and FIV (feline leukemia and feline AIDS)
First FVRCP
Spay or Neuter
Pain medications for recovery
De-worming
Flea control
Microchip
Special circumstance adoptions are available for eligible adopters.
Micro-Chipping
In an effort to provide our F.F.F. graduates, their families, and our dedicated F.F.F. fosters/staff with peace of mind, we have begun micro chipping all of our adoptees. This will provide a safety net for our formerly friendless felines that go on to their new homes.

F.F.F. is listed as the secondary contact in the event that an emergency or unforeseen circumstance causes them to be lost, stolen or strayed. This should make sure that our F.F.F. adoptees will always have a friend if they are in need and always be "formerly friendless".
Appointments
We show our cats by appointments in the evenings during the work week, either at our adoption site, or your home. Appointments can be made with Sally through our HAVE CAT WILL TRAVEL Program. Availability of the cats or kittens for appointment depends on the availability of the foster and transportation arrangements. If you see a cat or kitten you are interested in on our website, contact Sally via our email or by phone to check on the availability of that cat or kitten for evening appointments.
Adoption Criteria
As a rule, F.F.F. does not offer kittens below twelve-to-fourteen weeks of age for adoption. All F.F.F. cats and kittens are combo tested for feline AIDS and feline Leukemia prior to adoption. Our veterinarians have advised us that the testing for these diseases is not accurate or dependable below twelve-to-fourteen weeks of age. Therefore, we will not release any cat or kitten for adoption until we can be assured of an accurate test result.

It is F.F.F.'s philosophy that we will not knowingly adopt any cat or kitten into your home that we wouldn't place in our own homes. We appreciate your understanding.